Top 5 Tracks of BlocBoy JB
We know how excited you are to be swept away by music through BlocBoy JB's Top 5 Tracks. Australian Unwrapped would like to give you first a glimpse of the life of the artist. Enjoy reading and listening!
All about BlocBoy JB 
Who is BlocBoy JB: BlocBoy JB is an American rapper who was born James Lee Baker and best known for his song "Look Alive" (featuring Drake), which peaked at number 5 on the Billboard Hot 100 chart in 2018. His other songs include "Shoot", "Rover" and its sequel, "Rover 2.0" (featuring 21 Savage). He released his first mixtape, Who Am I, in 2016. It featured the track "No Chorus Pt. 6", which reached more than three million views on YouTube.
Full Name: James Lee Baker
Born: May 19, 1996
Origin: Memphis, Tennessee, U.S.
Genres: Hip hop – trap
Zodiac: Taurus
This post contains some affiliate links. If you click through and make a purchase, I'll earn a commission at no additional cost to you.

BlocBoy JB was introduced to mainstream hip hop by Drake with their hit single 'Look Alive'.
As a stickup kid and a member of Grape Street Crips, Blocboy made his name in the streets.
Bloc gave himself the nickname BlocBoy, since he was always on the block, because he was known as Fatboy on the corners of Memphis. JB is the name of this father, who has been in prison for a decade.


We freaking love music here at Unwrapped, and we adore BlocBoy JB. In our humble opinion, here are the BEST FIVE SONGS by the legendary BlocBoy JB (most liked, listened and downloaded songs) across the web!!!
Scroll for more!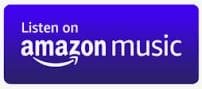 Five All-Time Best Songs of BlocBoy JB
Look Alive (feat. Drake)
Rover 2.0 (feat. 21 Savage
Yoppa
Peach Jam
Camelot (feat. Yo Gotti, BlocBoy JB & Moneybagg Yo) – Remix


Look Alive (feat. Drake)
Length: 3:01
Release: 2018
Opening Lyrics:
901 Shelby Drive, look alive, look alive ('live)
Niggas came up on this side, now they on the other side (word, word, word)
Oh well, fuck 'em, dawg, we gon' see how hard they ride (huh, fuck 'em)
I get racks to go outside and I split it with the guys (outside)
We up on the other side, niggas actin' like we tied
I've been gone since, like, July, niggas actin' like I died
They won't be expectin' shit when Capo go to slide (hah)
'Cause I told them that we put that shit behind us but I lied (hah)
Rover 2.0 (feat. 21 Savage)
Length: 4:35
Release:2018
Opening Lyrics:
Coupe got the missing roof, your boo came up missing too
Poof, I just stoled your boo, now ooh, she gon' eat the crew
Bread up in the gang, you would think that Bagg was comin' through
Smile in my face but like a plastic bag I see through you
Tay Keith, fuck these niggas up
Yeah you fucked 'em up with this one Tay Keith
Hah, hah, hah
You got BlocBoy JB, Tay Keith produced it
Word, word, word, word, word
That cash talk, money long
Shows getting booked
Chopper fired at a motherfucker's dome
Hoes getting took
And if he playin', man he still won't make it home
Whole lot of Bloc Nation block niggas in your ass
Ayy what you on cuz?
Yoppa
Length: 2:43
Release: 2018
Opening Lyrics:
Roll up in yo' city, then I hopped out with a flare (with a flare)
My nigga roll with me, if it's beef, then we go blare (bo, bo, bo, bo)
Roll up in a Beamer,
Then I skrt off wit' a Lamb' (skrt, skrt, skrt, skrt)
I got all these racks, so I'm flexin' 'cause I can ('cause I can)
Gucci on my feet, and I'm with my nig', JD, yeah
Run around with toolies, got a yoppa on me, ayy
Had Margiela on his feet, I got Louis on me, uh
I blow all that gas, I be sippin' on the lean
Yeah, 30 'round my neck, my jewels water like Celine
And my life be movin' fast like I'm in a movie, ayy
We don't fuck around, so we holding .223
And I'm on the fucking xan, I just mixed it in my drink
I sip on the lean and my big homie OG, yeah
Peach Jam
Length: 2:41
Release: 2018
Opening Lyrics:
As fresh as the breeze and the dew in the morning (Hey-ya)
Never felt a drought where you fill my cup (ey-ya)
You blessed me so damn good, I barely could stay up (Hey-ya a-ah)
Never felt a drought where you fill my cup
Take you on a picnic then for a ride
Ride it all, ride it alright
Hold the door open, baby, let me come inside
Spoon full of love in your peach jam
My favorite, pick me up, no plans
I'd rather stay in with you, hot damn
Camelot (feat. Yo Gotti, BlocBoy JB & Moneybagg Yo) – Remix
Length: 3:18
Release: 2020
Opening Lyrics:
I ain't gon' say too much when a nigga speakin' on that hot shit
Fuck the police, 'cause them bitches ain't gon' stop shit
Oppositions mad, if they play they gettin' popped quick
Flyest nigga in the game, yeah, I'm a cockpit
Posted on Camelot, wit' a hunnid some' shots
I be swimmin' wit' the sharks, lil' nigga you a lobster
Bullets heat a nigga up, like he eatin' on some pasta
And shoutout to Kingston, I keep me some Rastas
My niggas trappin' out the bando, shoutout to the Migos (The Migos)
If a nigga knock wrong, shoot him through the peephole
The trap always open, bitch, we ain't never closed
We movin' them packs and we movin' them kilos
BlocBoy JB : A Song List Worth Listening
I hope you enjoyed listening to BlocBoy JB !
I undoubtedly knew that you'll love all five.
Share which song you liked the most in the Comments section below for others to try listening too.
More Music: Survivor: Top 5 Songs
Support BlocBoy JB: