Top 5 Tracks of Louis Tomlinson
We know how excited you are to be swept away by music through Louis Tomlinson's Top 5 Tracks. Australian Unwrapped would like to give you first a glimpse of the life of the artist. Enjoy reading and listening!
All about Louis Tomlinson 
Who is Louis Tomlinson: Born Louis Troy Austin on 24 December 1991, he became famous a member of the boy band One Direction. Tomlinson released "Just Hold On" as a debut solo single in December 2016. It peaked at number two on the UK Singles Chart and was certified platinum in the UK. In 2017, Tomlinson released "Back to You" with American singer Bebe Rexha (which was certified platinum in the USA and the UK) and "Miss You". In the same year, he appeared on Debrett's 2017 list of the most influential people in the UK. "Two of Us", "Kill My Mind", "We Made It", "Don't Let It Break Your Heart" and "Walls" were some of his successful singles from the album, Walls.
Full Name: Louis Troy Austin
Born: December 24, 1991
Origin: Doncaster, South Yorkshire, England
Genres: Pop – Britpop – Indie rock – Pop rock
Zodiac: Capricorn
This post contains some affiliate links. If you click through and make a purchase, I'll earn a commission at no additional cost to you.

 Louis is a big fan of girls who eat carrots!
Natalie Portman is Louis's celebrity crush and his man crush is Robbie Williams.
If Louis could have any superpower, he would choose the power to fly.
The Fray is Louis's favorite band.


We freaking love music here at Unwrapped, and we adore Louis Tomlinson. In our humble opinion, here are the BEST FIVE SONGS by the legendary Louis Tomlinson (most liked, listened and downloaded songs) across the web!!!
Scroll for more!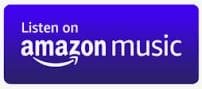 Five All-Time Best Songs of Louis Tomlinson
Back to You (feat. Bebe Rexha & Digital Farm Animals)
Just Hold On
Two of Us
Miss You
Always You


Back to You (feat. Bebe Rexha & Digital Farm Animals)
Length: 3:10
Release: 2017
Opening Lyrics:
I know you say you know me, know me well
But these days I don't even know myself, no
I always thought I'd be with someone else
I thought I would own the way I felt, yeah
I call you but you never even answer
I tell myself I'm done with wicked games
But then I get so numb with all the laughter
That I forget about the pain
Whoa, you stress me out, you kill me
You drag me down, you fuck me up
We're on the ground, we're screaming
I don't know how to make it stop
Just Hold On
Length: 3:18
Release: 2017
Opening Lyrics:
Wish that you could build a time machine
So you could see
The things no one can see
Feels like you're standing on the edge
Looking at the stars
And wishing you were them
What do you do when a chapter ends?
Do you close the book and never read it again?
Where do you go when your story's done?
You can be who you were or who you'll become
Oh-oh-oh, oh-oh-oh oh, if it all goes wrong
Oh-oh-oh, oh-oh-oh oh, darling just hold on
The sun goes down and it comes back up
The world it turns no matter what
Oh-oh-oh, oh-oh-oh oh, if it all goes wrong
Two of Us
Length: 3:37
Release: 2019
Opening Lyrics:
It's been a minute since I called you
Just to hear the answer phone
Yeah, I know that you won't get this
But I'll leave a message so I'm not alone
This morning I woke up still dreaming
With memories playing through my head
You'll never know how much I miss you
The day that they took you
I wish it was me instead
But you once told me "Don't give up
You can do it day by day"
And diamonds, they don't turn to dust or fade away
Miss You
Length: 3:02
Release: 2017
Opening Lyrics:
Is it my imagination?
Is it something that I'm taking?
All the smiles that I'm faking
"Everything is great
Everything is fucking great"
Going out every weekend
Staring at the stars on the ceiling
Hollywood friends, gotta see them
Such a good time
I believe it this time
Tuesday night
Glazed over eyes
Just one more pint or five
Does it even matter anyway?
Always You
Length: 3:07
Release: 2020
Opening Lyrics:
I went to Amsterdam without you
And all I could do was think about you
And, oh, I should've known
I went to Tokyo to let it go
Drink after drink but I still felt alone
I should've known
I went to so many places
Looking for you in the faces
I could feel it
Oh, I could feel it
I'm wasting my time when it was always you, always you
Chasing the high but it was always you, always you
Should've never let you go, oh-oh
Should've never let you go, my bab
Louis Tomlinson : A Song List Worth Listening
I hope you enjoyed listening to Louis Tomlinson !
I undoubtedly knew that you'll love all five.
Share which song you liked the most in the Comments section below for others to try listening too.
More Music: Normani: Top 5 Songs
Support Louis Tomlinson: