Top 5 Tracks of One Direction
We know how excited you are to be swept away by music through One Direction's Top 5 Tracks. Australian Unwrapped would like to give you first a glimpse of the life of the artist. Enjoy reading and listening!
All about One Direction 
Who are One Direction: One Direction is an English-Irish pop boy band composed of Niall Horan, Liam Payne, Harry Styles and Louis Tomlinson; Zayn Malik left the group in March 2015; the band was formed in 2010. Up All Night (2011), Take Me Home (2012), Midnight Memories (2013), Four (2014), and Made in the A.M. (2015) were the band's chart-topping albums in various countries. Their internationally acclaimed hit singles were "Drag Me Down", "What Makes You Beautiful" (reached UK Singles Chart Top spot), "Story of My Life", "Live While We're Young", and "Best Song Ever".
Also Known As: 1D
Origin: London, England
Genres: Pop – Pop rock
This post contains some affiliate links. If you click through and make a purchase, I'll earn a commission at no additional cost to you.

Niall is the stand-out blondie of the band. In fact, as a child, the singer had brown hair!
Harry is afraid of goats because he was attacked by one when he was 10.
Louis began acting before getting on stage as the singer Danny Zuko in a rendition of Grease.


We freaking love music here at Unwrapped, and we adore One Direction. In our humble opinion, here are the BEST FIVE SONGS by the legendary One Direction (most liked, listened and downloaded songs) across the web!!!
Scroll for more!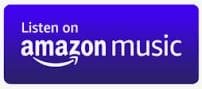 Five All-Time Best Songs of One Direction
Night Changes
Drag Me Down
Story Of My Life
What Makes You Beautiful
Perfect


Night Changes
Length: 3:46
Release: 2014
Opening Lyrics:
Goin' out tonight, changes into something red
Her mother doesn't like that kind of dress
Everything she never had she's showin' off
Drivin' too fast, moon is breakin' through her hair
She's headin' for somethin' that she won't forget
Havin' no regrets is all that she really wants
We're only gettin' older, baby
And I've been thinkin' about it lately
Does it ever drive you crazy
Just how fast the night changes?
Everything that you've ever dreamed of
Disappearing when you wake up
But there's nothing to be afraid of
Even when the night changes
It will never change me and you
Drag Me Down
Length: 3:12
Release: 2015
Opening Lyrics:
I've got fire for a heart
I'm not scared of the dark
You've never seen it look so easy
I got a river for a soul
And baby, you're a boat
Baby, you're my only reason
If I didn't have you, there would be nothing left
The shell of a man that could never be his best
If I didn't have you, I'd never see the sun
You taught me how to be someone, yeah
All my life, you stood by me
When no one else was ever behind me
All these lights, they can't blind me
With your love, nobody can drag me down
All my life, you stood by me
When no one else was ever behind me
All these lights, they can't blind me
With your love, nobody can drag me down
Story Of My Life
Length: 4:05
Release: 2013
Opening Lyrics:
Written in these walls are the stories that I can't explain
I leave my heart open but it stays right here empty for days
She told me in the morning she don't feel the same about us in her bones
It seems to me that when I die, these words will be written on my stone
And I'll be gone, gone tonight
The ground beneath my feet is open wide
The way that I been holdin' on too tight
With nothin' in between
The story of my life, I take her home
I drive all night to keep her warm
And time is frozen (the story of, the story of)
The story of my life, I give her hope
I spend her love until she's broke inside
The story of my life (the story of, the story of)
What Makes You Beautiful
Length: 3:19
Release: 2011
Opening Lyrics:
You're insecure, don't know what for
You're turning heads when you walk through the do-o-or
Don't need make-up to cover up
Being the way that you are is enou-ou-ough
Everyone else in the room can see it
Everyone else, but you, ooh
Baby, you light up my world like nobody else
The way that you flip your hair gets me overwhelmed
But when you smile at the ground, it ain't hard to tell
You don't know, oh-oh
You don't know you're beautiful
If only you saw what I can see
You'll understand why I want you so desperately
Right now I'm lookin' at you, and I can't believe
You don't know, oh-oh
You don't know you're beautiful, oh-oh
That's what makes you beautiful
Perfect
Length: 3:50
Release: 2015
Opening Lyrics:
I found a love for me
Oh, darling, just dive right in and follow my lead
Well, I found a girl, beautiful and sweet
Oh, I never knew you were the someone waiting for me
'Cause we were just kids when we fell in love
Not knowing what it was
I will not give you up this time
But darling, just kiss me slow
Your heart is all I own
And in your eyes, you're holding mine
Baby, I'm dancing in the dark with you between my arms
Barefoot on the grass, listening to our favourite song
When you said you looked a mess, I whispered underneath my breath
But you heard it, darling, you look perfect tonight
One Direction : A Song List Worth Listening
I hope you enjoyed listening to One Direction !
I undoubtedly knew that you'll love all five.
Share which song you liked the most in the Comments section below for others to try listening too.
More Music: Macklemore & Ryan Lewis: Top 5 Songs
Support One Direction: