Top 5 Tracks of Macklemore & Ryan Lewis
We know how excited you are to be swept away by music through Macklemore & Ryan Lewis' Top 5 Tracks. Australian Unwrapped would like to give you first a glimpse of the life of the artist. Enjoy reading and listening!
All about Macklemore & Ryan Lewis 
Who are Macklemore & Ryan Lewis: Rapper Macklemore and DJ and record producer Ryan Lewis formed the American hip hop duo Macklemore & Ryan Lewis, in 2008. VS. EP was their first released album in 2009 followed by VS. Redux (2010), then The Heist (2012) and This Unruly Mess I've Made in 2016. Their hit single "Thrift Shop" released in 2013 made it to US Billboard Hot 100 Top 1 rank while "Can't Hold Us" was their second hit song that made it to the top 1 of the same chart. With this, they were the first duo to have their first two singles the number 1 spot in the chart's history. The Heist was released in October 2012 which received a Grammy Award and recognized to reach the US Billboard 200 Top 2 spot.
Origin: Seattle, Washington, U.S.
Genres: Alternative hip hop – Progressive rap – Pop rap
This post contains some affiliate links. If you click through and make a purchase, I'll earn a commission at no additional cost to you.

Macklemore gave Michael Wansley who was working a desk job at Microsoft, a break for a collaboration.
Ryan attended 'Ferris High School' in Spokane, Washington, and played the guitar at a young age in rock bands.
Ryan eventually graduated from 'Roosevelt High School' in Seattle, Washington and then majored in 'Comparative History of Ideas' from the 'University of Washington'.


We freaking love music here at Unwrapped, and we adore Macklemore & Ryan Lewis. In our humble opinion, here are the BEST FIVE SONGS by the legendary Macklemore & Ryan Lewis (most liked, listened and downloaded songs) across the web!!!
Scroll for more!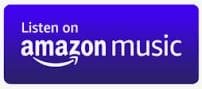 Five All-Time Best Songs of Macklemore & Ryan Lewis
Can't Hold Us
Thrift Shop
Downtown
Same Love
White Walls


Can't Hold Us
Length: 4:13
Release: 2013
Opening Lyrics:
Hey, hey, hey
Good to see you
Come on, dude, let's go
Yeah! Let's go!
Ha-ha-ha-ha alright
Alright, okay
Uh, alright, okay
Alright, okay
Return of the Mack
Get 'em, what it is, what it does, what it is, what it isn't
Looking for a better way to get up out of bed
Instead of getting on the Internet
And checking on who hit me, get up
Thrift shop, pimp-strut walkin'
Little bit of humble, little bit of cautious
Somewhere between like Rocky and Cosby
Sweater game, nope-nope, y'all can't copy
Thrift Shop
Length: 3:55
Release: 2012
Opening Lyrics:
Hey, Macklemore, can we go thrift shopping?
What? What? What? What?
What? What? What? What?
What? What? What? What?
What? What? What? What?
What? What? What? What?
What? What? What? What?
What? What? What? What?
What? What? What? What?
I'm gonna pop some tags
Only got twenty dollars in my pocket
I'm, I'm, I'm hunting, looking for a come up
This is fucking awesome.
Walk into the club like "What up? I got a big cock!"
Nah, I'm just pumped, bought some shit from a thrift shop
Ice on the fringe is so damn frosty
People like "Damn, that's a cold ass honky!"
Rolling in hella deep, headed to the mezzanine
Downtown
Length: 4:52
Release: 2015
Opening Lyrics:
I went to the Moped store, said fuck it
Salesman's like what up, what's your budget?
And I'm like honestly, I don't know nothing about Mopeds
He said I got the one for you, follow me
Ooh, it's too real
Chromed out mirror, I don't need a windshield
Banana seat, a canopy on two wheels
Eight hundred cash, that's a hell of a deal
I'm headed downtown, cruising through the alley
Tip-toeing in the street like Dally
Pulled up, moped to the valley
Whitewalls on the wheels like mayonnaise
Dope, my crew is ill, and all we need is two good wheels
Got gas in the tank, cash in the bank
And a bad little mama with her ass in my face
I'mma lick that, stick that, break her off, Kit-Kat
Snuck her in backstage, you don't need a wristband
Same Love
Length: 5:20
Release: 2012
Opening Lyrics:
When I was in the 3rd grade
I thought that I was gay
Cause I could draw, my uncle was
And I kept my room straight
I told my mom, tears rushing down my face
She's like, "Ben you've loved girls since before pre-K"
Trippin', yeah, I guess she had a point, didn't she
A bunch of stereotypes all in my head
I remember doing the math like
"Yeah, I'm good at little league"
A pre-conceived idea of what it all meant
For those who like the same sex had the characteristics
The right-wing conservatives think its a decision
And you can be cured with some treatment and religion
Man-made, rewiring of a predisposition
White Walls
Length: 3:40
Release: 2013
Opening Lyrics:
I wanna be free, I wanna just live
Inside my Cadillac, That is my shit
And I throw it up (I throw that up)
That's what it is (that's what it is)
In my C.A.D.I.L.L.A.C bitch (biatch)
Can't see me through my tints (nah ah)
I'm riding real slow (slow motion)
In my paint wet drippin shorty like my 24's
(Umbrella)
I ain't got 24's (no oh)
But I'm on those Vogues
That's those big white walls, round them hundred spokes
Old school like Olde English in that brown paper bag
I'm rolling in that same whip that my granddad had
Hello haters, Damn y'all mad
Macklemore & Ryan Lewis : A Song List Worth Listening
I hope you enjoyed listening to Macklemore & Ryan Lewis !
I undoubtedly knew that you'll love all five.
Share which song you liked the most in the Comments section below for others to try listening too.
More Music: David Guetta: Top 5 Songs
Support Macklemore & Ryan Lewis: