Top 5 Tracks of Imagine Dragons
We know how excited you are to be swept away by music through Imagine Dragons' Top 5 Tracks. Australian Unwrapped would like to give you first a glimpse of the life of the artist. Enjoy reading and listening!
All about Imagine Dragons 
Who are Imagine Dragons: Lead singer Dan Reynolds, guitarist Wayne Sermon, bassist Ben McKee and drummer Daniel Platzman composed the famous American pop rock band Imagine Dragons. The band's first single was "It's Time" which made them to the spotlight. Their singles "Radioactive" and "Demons" were spawned from their widely-recognized hit debut album Night Visions which was released in 2012.
Also Known As: Ragged Insomnia
Origin: Las Vegas, Nevada, U.S.
Genres: Pop rock – Electropop – Pop – Indie pop – Arena rock – Alternative rock
This post contains some affiliate links. If you click through and make a purchase, I'll earn a commission at no additional cost to you.

Stage Rush was the name of their own mobile game in IOS.
The band is originally named "Anagram".
Dan wrote "It's Time" in the kitchen when he was suffering from a depression.


We freaking love music here at Unwrapped, and we adore Imagine Dragons. In our humble opinion, here are the BEST FIVE SONGS by the legendary Imagine Dragons (most liked, listened and downloaded songs) across the web!!!
Scroll for more!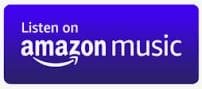 Five All-Time Best Songs of Imagine Dragons
Believer
Thunder
Demons
Radioactive
Whatever It Takes


Believer
Length: 3:24
Release: 2017
Opening Lyrics:
First things first
I'ma say all the words inside my head
I'm fired up and tired of the way that things have been, oh-ooh
The way that things have been, oh-ooh
Second thing second
Don't you tell me what you think that I could be
I'm the one at the sail, I'm the master of my sea, oh-ooh
The master of my sea, oh-ooh
Thunder
Length: 3:07
Release: 2017
Opening Lyrics:
Just a young gun with a quick fuse
I was uptight, wanna let loose
I was dreaming of bigger things and
Wanna leave my own life behind
Not a "Yes sir", not a follower
Fit the box, fit the mold
Have a seat in the foyer, take a number
I was lightning before the thunder
Thunder, thunder
Thunder, thun-, thunder
Thun-thun-thunder, thunder
Thunder, thunder, thun-, thunder
Thun-thun-thunder, thunder
Demons
Length: 2:57
Release: 2013
Opening Lyrics:
When the days are cold
And the cards all fold
And the saints we see
Are all made of gold
When your dreams all fail
And the ones we hail
Are the worst of all
And the blood's run stale
I wanna hide the truth
I wanna shelter you
But with the beast inside
There's nowhere we can hide
No matter what we breed
We still are made of greed
This is my kingdom come
This is my kingdom come
Radioactive
Length: 3:06
Release: 2012
Opening Lyrics:
Whoa, oh, oh
Whoa, oh, oh
Whoa, oh, oh
Whoa
I'm waking up to ash and dust
I wipe my brow and I sweat my rust
I'm breathing in the chemicals
I'm breaking in, shaping up, then checking out on the prison bus
This is it, the apocalypse
Whoa
Whatever It Takes
Length: 3:21
Release: 2017
Opening Lyrics:
Falling too fast to prepare for this
Tripping in the world could be dangerous
Everybody circling, it's vulturous
Negative, nepotist
Everybody waiting for the fall of man
Everybody praying for the end of times
Everybody hoping they could be the one
I was born to run, I was born for this
Imagine Dragons : A Song List Worth Listening
I hope you enjoyed listening to Imagine Dragons!
I undoubtedly knew that you'll love all five.
Share which song you liked the most in the Comments section below for others to try listening too.
More Music: Shawn Mendes: Top 5 Songs
Support Imagine Dragons: