Top 5 Tracks of Billie Eilish
We know how excited you are to be swept away by music through Billie Eilish's Top 5 Tracks. Australian Unwrapped would like to give you first a glimpse of the life of the artist. Enjoy reading and listening!
All about Billie Eilish 
Who is Billie Eilish: Billie first gained public attention with her debut single "Ocean Eyes" in 2015. Her brother, Finneas O'Connell, wrote and produced Ocean Eyes for her and he frequently teamed up with her on music shows. Her 2017 commercially successful debut extended play Don't Smile at Me aced to the Top 15 ranks in most countries.
Full Name: Billie Eilish Pirate Baird O'Connell
Born: December 18, 2001
Origin: Los Angeles, California, U.S.
Genres: Pop – Electropop – Teen pop – Indie pop
Zodiac: Sagittarius
This post contains some affiliate links. If you clickthrough and make a purchase, I'll earn a commission at no additional cost to you.

Billie has Synesthesia which is a condition where certain sensory perceptions are associated with colors, letters, names and/or numbers.
She is very fond of JUSTIN BIEBER!
Her favorite animal is a spider and she even has a pet tarantula.


We freaking love music here at Unwrapped, and we adore Billie Eilish. In our humble opinion, here are the BEST FIVE SONGS by the legendary Billie Eilish (most liked, listened and downloaded songs) across the web!!!
Scroll for more!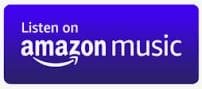 Five All-Time Best Songs of Billie Eilish
lovely (with Khalid)
bad guy
everything i wanted
when the party's over
ocean eyes


lovely (with Khalid)
Length: 3:20
Release: 2018
Opening Lyrics:
Thought I found a way
Thought I found a way out (found)
But you never go away (never go away)
So I guess I gotta stay now
Oh, I hope some day I'll make it out of here
Even if it takes all night or a hundred years
Need a place to hide, but I can't find one near
Wanna feel alive, outside I can't fight my fear
bad guy
Length: 3:14
Release: 2019
Opening Lyrics:
White shirt now red, my bloody nose
Sleepin', you're on your tippy toes
Creepin' around like no one knows
Think you're so criminal
Bruises on both my knees for you
Don't say thank you or please
I do what I want when I'm wanting to
My soul? So cynical
everything i wanted
Length: 4:05
Release: 2020
Opening Lyrics:
I had a dream
I got everything I wanted
Not what you'd think
And if I'm being honest
It might've been a nightmare
To anyone who might care
Thought I could fly (fly)
So I stepped off the Golden, hmm
Nobody cried
Nobody even noticed
I saw them standing right there
Kinda thought they might care
when the party's over
Length: 3:16
Release: 2018
Opening Lyrics:
Don't you know I'm no good for you?
I've learned to lose you, can't afford to
Tore my shirt to stop you bleedin'
But nothin' ever stops you leavin'
Quiet when I'm comin' home and I'm on my own
I could lie, say I like it like that, like it like that
I could lie, say I like it like that, like it like that
ocean eyes
Length: 3:20
Release: 2016
Opening Lyrics:
I've been watchin' you for some time
Can't stop starin' at those ocean eyes
Burning cities and napalm skies
Fifteen flares inside those ocean eyes
Your ocean eyes
No fair
You really know how to make me cry
When you gimme those ocean eyes
I'm scared
I've never fallen from quite this high
Fallin' into your ocean eyes
Those ocean eyes
Billie Eilish : A Song List Worth Listening
I hope you enjoyed listening to Billie Eilish!
I undoubtedly knew that you'll love all five.
Share which song you liked the most in the Comments section below for others to try listening too.
More Music: Imagine Dragons: Top 5 Songs
Support Billie Eilish: