Top 5 Tracks of Halsey
We know how excited you are to be swept away by music through Halsey's Top 5 Tracks. Australian Unwrapped would like to give you first a glimpse of the life of the artist. Enjoy reading and listening!
All about Halsey 
Who is Halsey: Ashley Nicolette Frangipane is an American singer who goes by the stage name Halsey. Badlands, Halsey's debut studio album, was released in 2015 which was RIAA's certified Double Platinum. The singles "Now or Never" and "Bad at Love" both charted on the Billboard Hot 100's Top 20.  Manic (2020), Halsey's third studio album, was her best-selling album internationally, and her most successful song as a lead artist was "Without Me". She was featured on the Chainsmokers' single "Closer" in 2016 which peaked in over 10 countries' charts.
Full Name: Ashley Nicolette Frangipane
Born: September 29, 1994
Origin: Edison, New Jersey, U.S.
Genres: Pop – R&B
Zodiac: Libra
This post contains some affiliate links. If you click through and make a purchase, I'll earn a commission at no additional cost to you.

Halsey's stage name came from a guy she dated when she was 17 who lived on Halsey Street in Brooklyn, New York.
Halsey is also an anagram of her first name.
Her favorite food is Pinoy 'turon' and her favorite movie is Eternal Sunshine.


We freaking love music here at Unwrapped, and we adore Halsey. In our humble opinion, here are the BEST FIVE SONGS by the legendary Halsey (most liked, listened and downloaded songs) across the web!!!
Scroll for more!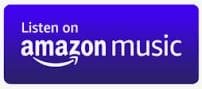 Five All-Time Best Songs of Halsey
Closer
Without Me
Eastside (with Halsey & Khalid)
Boy With Luv (feat. Halsey)
Him & I (with Halsey)


Closer
Length: 4:04
Release: 2016
Opening Lyrics:
Hey, I was doing just fine before I met you
I drink too much, and that's an issue, but I'm okay
Hey, you tell your friends it was nice to meet them
But I hope I never see them again
I know it breaks your heart
Moved to the city in a broke-down car, and
Four years, no calls
Now you're looking pretty in a hotel bar, and
I-I-I can't stop
No, I-I-I can't stop
Without Me
Length: 3:21
Release: 2018
Opening Lyrics:
Found you when your heart was broke
I filled your cup until it overflowed
Took it so far to keep you close (keep you close)
I was afraid to leave you on your own
I said I'd catch you if you fall
And if they laugh, then fuck 'em all (all)
And then I got you off your knees
Put you right back on your feet
Just so you could take advantage of me
Eastside (with Halsey & Khalid)
Length: 2:50
Release: 2018
Opening Lyrics:
When I was young, I fell in love
We used to hold hands, man, that was enough (yeah)
Then we grew up, started to touch
Used to kiss underneath the light on the back of the bus (yeah)
Oh no, your daddy didn't like me much
And he didn't believe me when I said you were the one
Oh, every day she found a way out of the window to sneak out late
She used to meet me on the Eastside
In the city where the sun don't set
And every day you know that we ride
Through the backstreets of a blue Corvette
Baby, you know I just wanna leave tonight
We can go anywhere we want
Drive down to the coast, jump in the seat
Just take my hand and come with me, yeah
Boy With Luv (feat. Halsey)
Length: 3:49
Release: 2019
Opening Lyrics:
I'm curious everything, how's your day
Oh tell me (oh yah oy yah, oh yah oh yah)
What makes you happy?
Oh text me (oh yah oy yah, oh yah oh yah)
Your every picture
I wanna have it by my pillow oh bae
Come, be my teacher
Teach me everything about you
Your 1, your 2
Him & I (with Halsey)
Length: 4:28
Release: 2017
Opening Lyrics:
Cross my heart, hope to die
To my lover, I'd never lie
He said "be true, " I swear I'll try
In the end, it's him and I
He's out his head, I'm out my mind
We got that love, the crazy kind
I am his, and he is mine
In the end, it's him and I, him and I
My '65 speeding up the PCH, a hell of a ride
They don't wanna see us make it, they just wanna divide
Halsey : A Song List Worth Listening
I hope you enjoyed listening to Halsey !
I undoubtedly knew that you'll love all five.
Share which song you liked the most in the Comments section below for others to try listening too.
More Music: OneRepublic: Top 5 Songs
Support Halsey: