Top 5 Tracks of Eagles
We know how excited you are to be swept away by music through Eagles' Top 5 Tracks. Australian Unwrapped would like to give you first a glimpse of the life of the artist. Enjoy reading and listening!
All about Eagles 
Who are Eagles: Glenn Frey (guitars, vocals), Don Henley (drums, vocals), Bernie Leadon (guitars, vocals), and Randy Meisner (bass guitar, vocals) were the founding members of The Eagles in 1971, an American rock band formed in Los Angeles. Their best-selling album in the United States was Their Greatest Hits (1971–1975) which spawned "New Kid in Town" and "Hotel California" which were internationally acclaimed hit songs. They were ranked by Rolling Stone in their 2004 list of "100 Greatest Artists of All Time" at the number 75 spot.
Origin: Los Angeles, California, U.S.
Genres: Rock – Country rock – Soft rock – Folk rock
This post contains some affiliate links. If you click through and make a purchase, I'll earn a commission at no additional cost to you.

After knowing that Hopis Indian tribe has high regard to eagles, Bernie Leadon thought of the name "Eagles" for the band.
They started as a back-up band to Linda Ronstadt and later on Linda did the cover of their song Desperado.
The Eagles won with a score of 15-8 in a softball game with Rolling Stones editorial staff.


We freaking love music here at Unwrapped, and we adore Eagles. In our humble opinion, here are the BEST FIVE SONGS by the legendary Eagles (most liked, listened and downloaded songs) across the web!!!
Scroll for more!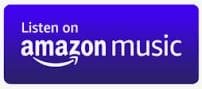 Five All-Time Best Songs of Eagles
Hotel California – 2013 Remaster
Take It Easy – 2013 Remaster
Life in the Fast Lane – 2013 Remaster
One Of These Nights – 2013 Remaster
Desperado – 2013 Remaster


Hotel California – 2013 Remaster
Length: 6:31
Release: 1976
Opening Lyrics:
On a dark desert highway
Cool wind in my hair
Warm smell of colitas
Rising up through the air
Up ahead in the distance
I saw shimmering light
My head grew heavy and my sight grew dim
I had to stop for the night
There she stood in the doorway
I heard the mission bell
And I was thinking to myself
This could be Heaven or this could be Hell
Then she lit up a candle
And she showed me the way
There were voices down the corridor
I thought I heard them say
Take It Easy – 2013 Remaster
Length: 3:31
Release: 1972
Opening Lyrics:
Well, I'm runnin' down the road tryna loosen my load
I've got seven women on my mind
Four that wanna own me, two that wanna stone me
One says she's a friend of mine
Take it easy
Take it easy
Don't let the sound of your own wheels drive you crazy
Lighten up while you still can
Don't even try to understand
Just find a place to make your stand
And take it easy
Well, I'm a standin' on a corner in Winslow, Arizona
Such a fine sight to see
It's a girl, my Lord, in a flatbed Ford
Slowin' down to take a look at me
Life in the Fast Lane – 2013 Remaster
Length: 4:46
Release: 1976
Opening Lyrics:
He was a hard-headed man
He was brutally handsome, and she was terminally pretty
She held him up, and he held her for ransom
In the heart of the cold, cold city
He had a nasty reputation as a cruel dude
They said he was ruthless, they said he was crude
They had one thing in common
They were good in bed, she'd say
"Faster, faster, the lights are turnin' red"
surely make you lose your mind
(Life in the fast lane) yeah
Are you with me so far?
Eager for action and hot for the game
The coming attraction, the drop of a name
They knew all the right people, they took all the right pills
They threw outrageous parties, they paid heavenly bills
One Of These Nights – 2013 Remaster
Length: 4:51
Release: 1975
Opening Lyrics:
One of these nights
One of these crazy old nights
We're gonna find out
Pretty mama
What turns on your lights
The full moon is calling
The fever is high
And the wicked wind whispers
And moans
You got your demons
And you got desires
Well, I got a few of my own
Oh, someone to be kind to in
Between the dark and the light
Oh, coming right behind you
Swear I'm gonna find you
One of these nights
Desperado – 2013 Remaster
Length: 3:33
Release: 1973
Opening Lyrics:
Desperado, why don't you come to your senses?
You've been out ridin' fences for so long now
Oh, you're a hard one
I know that you got your reasons
These things that are pleasin' you
Can hurt you somehow
Don't you draw the queen of diamonds, boy
She'll beat you if she's able
You know the queen of hearts is always your best bet
Now it seems to me, some fine things
Have been laid upon your table
But you only want the ones that you can't get
Desperado, oh, you ain't gettin' no younger
Your pain and your hunger, they're drivin' you home
And freedom, oh freedom well, that's just some people talkin'
Your prison is walking through this world all alone
Eagles : A Song List Worth Listening
I hope you enjoyed listening to Eagles !
I undoubtedly knew that you'll love all five.
Share which song you liked the most in the Comments section below for others to try listening too.
More Music: G-Eazy: Top 5 Songs
Support Eagles: