Top 5 Tracks of Alan Walker
We know how excited you are to be swept away by music through Alan Walker's Top 5 Tracks. Australian Unwrapped would like to give you first a glimpse of the life of the artist. Enjoy reading and listening!
All about Alan Walker 
Who is Alan Walker: Alan Olav Walker is best known with the platinum-certified single "Faded" (2015). He came from a British-Norwegian decent. He is the YouTuber, DJ and record producer who wrote the songs "Sing Me to Sleep," "Alone," "Darkside," and "On My Way," which all topped YouTube in views.
Full name: Alan Olav Walker
Also Known As: DJ Walkzz
Born: August 24, 1997
Origin: Bergen, Norway
Genres: Trap – Future bass – Electro house – Future house – Progressive house – Big room house
Zodiac: Virgo
This post contains some affiliate links. If you click through and make a purchase, I'll earn a commission at no additional cost to you.

He called his fans "Walkers".
He has a dual citizenship, British and Norwegian.
He is good in bottle flipping!


We freaking love music here at Unwrapped, and we adore Alan Walker. In our humble opinion, here are the BEST FIVE SONGS by the legendary Alan Walker (most liked, listened and downloaded songs) across the web!!!
Scroll for more!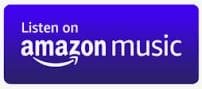 Five All-Time Best Songs of Alan Walker
Faded
Alone
On My Way
Darkside
Alone, Pt. II


Faded
Length: 3:32
Release: 2015
Opening Lyrics:
You were the shadow to my light
Did you feel us
Another start
You fade away
Afraid our aim is out of sight
Wanna see us
Alive
Where are you now
Where are you now
Where are you now
Was it all in my fantasy
Where are you now
Were you only imaginary
Where are you now
Alone
Length: 2:40
Release: 2016
Opening Lyrics:
Lost in your mind
I wanna know
Am I losing my mind?
Never let me go
If this night is not forever
At least we are together
I know I'm not alone
I know I'm not alone
Anywhere, whenever
Apart, but still together
I know I'm not alone
I know I'm not alone
On My Way
Length: 3:13
Release: 2019
Opening Lyrics:
I'm sorry but
Don't wanna talk, I need a moment 'fore I go
It's nothing personal
I draw the blinds
They don't need to see me cry
'Cause even if they understand
They don't understand
So then when I'm finished
I'm all 'bout my business and ready to save the world
I'm taking my misery
Make it my bitch, can't be everyone's favorite girl
Darkside
Length: 3:31
Release: 2018
Opening Lyrics:
We're not in love
We share no stories
Just something in your eyes
Don't be afraid
The shadows know me
Let's leave the world behind
Take me through the night
Fall into the dark side
We don't need the light
We'll live on the dark side
I see it
Let's feel it
While we're still young and fearless
Let go of the light
Fall into the dark side
Alone, Pt. II 
Length: 2:59
Release: 2019
Opening Lyrics:
We were young, posters on the wall
Praying we're the ones that the teacher wouldn't call
We would stare at each other
'Cause we were always in trouble
And all the cool kids did their own thing
I was on the outside, always looking in
Yeah, I was there but I wasn't
They never really cared if I was in
Alan Walker : A Song List Worth Listening
I hope you enjoyed listening to Alan Walker !
I undoubtedly knew that you'll love all five.
Share which song you liked the most in the Comments section below for others to try listening too.
More Music: DJ Snake: Top 5 Songs
Support Alan Walker: