Top 5 Tracks of 5 Seconds of Summer
We know how excited you are to be swept away by music through 5 Seconds of Summer's Top 5 Tracks. Australian Unwrapped would like to give you first a glimpse of the life of the artist. Enjoy reading and listening!
All about 5 Seconds of Summer 
Who are 5 Seconds of Summer: Luke Hemmings (lead vocalist and rhythm guitarist), Michael Clifford (lead guitarist), Calum Hood (bassist), and Ashton Irwin (drummer) made up the band 5 Seconds of Summer, often shortened to 5SOS. The album's hit, "Youngblood," is the one of the best-selling Australian record of the 2010-2019 decade on the fourth rank and best-selling track in Australian history  at number 11 spot. They started as YouTube sensations.
Also Known As: 5SOS
Origin: Sydney, New South Wales, Australia
Genres: Pop – Rock pop – Pop punk – Power pop – New wave
This post contains some affiliate links. If you click through and make a purchase, I'll earn a commission at no additional cost to you.

Luke Michael and Calum once played naked (without their pants on) in a set in London.
Once they've busked in streets to get money because they didn't have gas anymore.
The band name sprung from Michael's head when he's doing math lessons. If not 5SOS, they would have been called "Bromance" or "The Powerful Blokes".


We freaking love music here at Unwrapped, and we adore 5 Seconds of Summer. In our humble opinion, here are the BEST FIVE SONGS by the legendary 5 Seconds of Summer (most liked, listened and downloaded songs) across the web!!!
Scroll for more!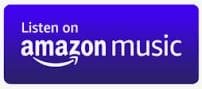 Five All-Time Best Songs of 5 Seconds of Summer
Youngblood
Who Do You Love
She Looks So Perfect
Teeth
Easier


Youngblood
Length: 3:23
Release: 2018
Opening Lyrics:
Remember the words you told me, love me 'til the day I die
Surrender my everything 'cause you made me believe you're mine
Yeah, you used to call me baby, now you calling me by name
Takes one to know one, yeah
You beat me at my own damn game
You push and you push and I'm pulling away
Pulling away from you
I give and I give and I give and you take, give and you take
Youngblood
Say you want me
Say you want me
Out of your life
And I'm just a dead man walking tonight
But you need it, yeah, you need it
All of the time
Yeah, ooh ooh ooh
Who Do You Love
Length: 3:46
Release: 2019
Opening Lyrics:
Yeah
Found cigarettes in your Fendi coat
Even though you don't even smoke
Always changing your access codes
Yeah, I can tell you no one knew
Yeah, you've been acting so conspicuous
You flip it on me, say I think too much
You're moving different when we making love
Baby, tell me, tell me
Who do you love, do you love now?
I wanna know the truth (woah)
Who do you love, do you love now?
I know it's someone new
You ain't gotta make it easy
Where you been sleeping?
This shit is keeping me up at night, just admit it
Who do you love, do you love now?
I wanna know, I wanna know who
She Looks So Perfect
Length: 3:22
Release: 2014
Opening Lyrics:
Hey, hey, hey, hey
Hey, hey, hey
Hey, hey, hey, hey
Hey, hey, hey
Simmer down, simmer down
They say we're too young now to amount to anything else
But look around
We worked too damn hard for this just to give it up now
If you don't swim, you'll drown
But don't move, honey
You look so perfect standing there
In my American Apparel underwear
And I know now, that I'm so down
Your lipstick stain is a work of art
I got your name tattooed in an arrow heart
And I know now, that I'm so down
Teeth
Length: 3:24
Release: 2019
Opening Lyrics:
Some days, you're the only thing I know
Only thing that's burning when the nights grow cold
Can't look away, can't look away
Beg you to stay, beg you to stay, yeah
Sometimes, you're a stranger in my bed
Don't know if you love me or you want me dead
Push me away, push me away
Then beg me to stay, beg me to stay, yeah
Call me in the morning to apologize
Every little lie gives me butterflies
Something in the way you're looking through my eyes
Don't know if I'm gonna make it out alive
Easier
Length: 2:38
Release: 2019
Opening Lyrics:
Is it easier to stay? Is it easier to go?
I don't wanna know, oh
But I know that I'm never, ever gonna change
And you know you don't want it any other way
Why do we always gotta run away?
And we wind up in the same place
It's like we're looking for the same thing
Same thing, yeah
Yeah, do we really gotta do this now?
Right here with all your friends around
In the morning, we can work it out
Work it out
I love you so much that I hate you
Right now, it's so hard to blame you
'Cause you're so damn beautiful
You're so damn beautiful
5 Seconds of Summer : A Song List Worth Listening
I hope you enjoyed listening to 5 Seconds of Summer !
I undoubtedly knew that you'll love all five.
Share which song you liked the most in the Comments section below for others to try listening too.
More Music: Calvin Harris: Top 5 Songs
Support 5 Seconds of Summer: