Top 5 Tracks of Jason Mraz
We know how excited you are to be swept away by music through Jason Mraz's Top 5 Tracks. Australian Unwrapped would like to give you first a glimpse of the life of the artist. Enjoy reading and listening!
All about Jason Mraz 
Who is Jason Mraz: Jason Thomas Mraz became well-known for the release of Waiting for My Rocket to Come (2002) which was his debut studio album that housed the hit song "The Remedy (I Won't Worry)" which zoomed to Billboard Hot 100 Top 20 chart. Mr. A-Z (2005), and We Sing. We Dance. We Steal Things. (2008) were his next two albums that made it to Billboard 200 Top five ranks. We Sing. We Dance. We Steal Things. generated the internationally acclaimed tracks "Make It Mine", and "Lucky" with Colbie Caillat in 2008.
Full Name: Jason Thomas Mraz
Born: June 23, 1977
Origin: Mechanicsville, Virginia, U.S.
Genres: Folk-pop – Jazz – Country – Reggae – R&B – Soft rock – Blue-eyed soul
Zodiac: Cancer
This post contains some affiliate links. If you click through and make a purchase, I'll earn a commission at no additional cost to you.

Jason is a Vegan and an avocado farmer.
He has a tattoo in his left arm saying "Be Love".
He doesn't like open crowds like stadiums and concert halls but rather he prefers closed spaces such as theater and churches.


We freaking love music here at Unwrapped, and we adore Jason Mraz. In our humble opinion, here are the BEST FIVE SONGS by the legendary Jason Mraz (most liked, listened and downloaded songs) across the web!!!
Scroll for more!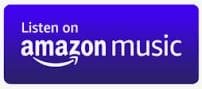 Five All-Time Best Songs of Jason Mraz
I'm Yours
I Won't Give Up
Lucky
Have It All
Love Someone


I'm Yours
Length: 4:02
Release: 2008
Opening Lyrics:
Well, you done done me in, you bet I felt it
I tried to be chill, but you're so hot that I melted
I fell right through the cracks
Now I'm trying to get back
Before the cool done run out
I'll be giving it my bestest
And nothing's gonna stop me but divine intervention
I reckon it's again my turn
To win some or learn some
But I won't hesitate no more, no more
It cannot wait, I'm yours
Hmm (hey, hey)
Well, open up your mind and see like me
Open up your plans and, damn, you're free
And look into your heart and you'll find love, love, love, love
Listen to the music of the moment, people dance and sing
We're just one big family
I Won't Give Up
Length: 4:00
Release: 2012
Opening Lyrics:
When I look into your eyes
It's like watching the night sky
Or a beautiful sunrise
Well there's so much they hold
And just like them old stars
I see that you've come so far
To be right where you are
How old is your soul?
Well, I won't give up on us
Even if the skies get rough
I'm giving you all my love
I'm still looking up
And when you're needing your space
To do some navigating
I'll be here patiently waiting
To see what you find
Lucky
Length: 3:09
Release: 2008
Opening Lyrics:
Do you hear me, I'm talking to you
Across the water across the deep blue ocean
Under the open sky, oh my, baby I'm trying
Boy, I hear you in my dreams
I feel your whisper across the sea
I keep you with me in my heart
You make it easier when life gets hard
Lucky I'm in love with my best friend
Lucky to have been where I have been
Lucky to be coming home again
Ooohh ooooh oooh oooh ooh ooh ooh ooh
Have It All
Length: 3:46
Release: 2018
Opening Lyrics:
May you have auspiciousness and causes of success
May you have the confidence to always do your best
May you take no effort in your being generous
Sharing what you can, nothing more nothing less
May you know the meaning of the word happiness
May you always lead from the beating in your chest
May you be treated like an esteemed guest
May you get to rest, may you catch your breath
And may the best of your todays be the worst of your tomorrows
And may the road less paved be the road that you follow
Well here's to the hearts that you're gonna break
Here's to the lives that you're gonna change
Here's to the infinite possible ways to love you
I want you to have it
Here's to the good times we're gonna have
You don't need money, you got a free pass
Here's to the fact that I'll be sad without you
I want you to have it all
Love Someone
Length: 4:17
Release: 2014
Opening Lyrics:
Love is a funny thing
Whenever I give it, it comes back to me
And it's wonderful to be
Giving with my whole heart
As my heart receives
Your love
Oh, ain't it nice tonight we've got each other
And I am right beside you
More than just a partner or a lover
I'm your friend
When you love someone
Your heartbeat beats so loud
When you love someone
Your feet can't feel the ground
Jason Mraz : A Song List Worth Listening
I hope you enjoyed listening to Jason Mraz !
I undoubtedly knew that you'll love all five.
Share which song you liked the most in the Comments section below for others to try listening too.
More Music: 5 Seconds of Summer: Top 5 Songs
Support Jason Mraz: