Top 5 Tracks of Bryson Tiller
We know how excited you are to be swept away by music through Bryson Tiller's Top 5 Tracks. Australian Unwrapped would like to give you first a glimpse of the life of the artist. Enjoy reading and listening!
All about Bryson Tiller 
Who is Bryson Tiller: Bryson Djuan Tiller was born in Louisville, Kentucky who started his journey to the music stream with his single to his debut studio album, Trapsoul (2015), which made it to Billboard 200 top ten, and spawned the single "Exchange", which earned him a Grammy Award nomination. True to Self was the title of his second album which achieved the highest rank in Billboard 200.
Full Name: Bryson Djuan Tiller
Also Known As: Pen Griffey
Born: January 2, 1993
Origin: Louisville, Kentucky, U.S.
Genres: R&B – hip hop – soul
Zodiac: Capricorn
This post contains some affiliate links. If you click through and make a purchase, I'll earn a commission at no additional cost to you.

Bryson Tiller started to make music when he was in high school at the age of 15.
In 2014, Bryson Tiller uploaded his first-ever album, 'Don't' in SoundCloud which gained attention from other music artists in the industry.
'Don't' was made on a $600 budget where he's done it in 8 months starting with 600 dollars to buy studio equipment.


We freaking love music here at Unwrapped, and we adore Bryson Tiller. In our humble opinion, here are the BEST FIVE SONGS by the legendary Bryson Tiller (most liked, listened and downloaded songs) across the web!!!
Scroll for more!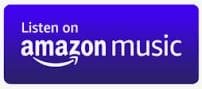 Five All-Time Best Songs of Bryson Tiller
Don't
Exchange
Right My Wrongs
Playing Games
Let Em' Know


Don't
Length: 3:18
Release: 2017
Opening Lyrics:
Don't, don't play with her, don't be dishonest (Ayy)
Still not understandin' this logic (Ayy)
I'm back and I'm better (And I'm better)
I want you bad as ever
Don't let me just let up
I wanna give you better
Baby, it's whatever
Somebody gotta step up
Girl, I'm that somebody, so I'm next up
Be damned if I let him catch up
It's easy to see that you're fed up
I am on a whole 'nother level
Girl, he only fucked you over 'cause you let him
Fuck him, girl, I guess he didn't know any better
Girl, that man didn't show any effort
Exchange
Length: 3:14
Release:2017
Opening Lyrics:
This what happen when I think about you
I get in my feelings, yeah
I start reminiscing, yeah
Next time around, fuck I want it to be different, yeah
Waiting on a sign, guess it's time for a different prayer
Lord please save her for me
Do this one favor for me
I had to change my player ways
Got way to complicated for me
I hope she's waiting for me
Everywhere she go, they playin' my song
That's why I say the things that I say
That way I know you can't ignore me
But so, so (Yeah)
So gimme all of you in exchange for me
Just give me all of you in exchange for me, for me
Right My Wrongs
Length: 4:09
Release: 2015
Opening Lyrics:
Could it be you calling me down?
My foolish heart turns at the stars
All that I am is all that you see
You don't need nobody else
And you're putting this all on me, forgive me
There's a time and a place for all this
This is not the place for all this
Is there a reason why you're saying all this?
And can we talk about it later?
I've gotta right my wrongs
With you is where I belong
You've been down from the go
Recognition is what you want
And it's something that I should know
Playing Games
Length: 2:23
Release: 2019
Opening Lyrics:
Whip, bought it
Crib, got it
Job, on it
Did I ever
Ask you to take me to go
Shopping in Paris or go
Sailing overseas and just
Drape me in Gucci? No
All I ever asked was you to
Pick up the phone when you alone
All I ever asked was you to
Show me some love
Kisses and hugs
No I never had an issue
Go to the club with your boys, baby, I
Never wanted you to stay too long
Just wanted you to show me off
Let Em' Know
Length: 4:21
Release: 2017
Opening Lyrics:
Right now
You are now tuned in
Pen Griffey
I'm still going in
"Who is he?"
Motherfucker I'm him
(Yeah, let's get it)
I'm coming back for good
So let them niggas know it's mine
"I already got someone" is what you tell 'em every time
That shit ain't up for grabs
Where you at on the map?
I come to where you at
Fuck around and end up your last
I won't hold back, yeah
I won't hold back, this time
I won't hold back (I won't hold back, I won't hold back)
Bryson Tiller : A Song List Worth Listening
I hope you enjoyed listening to Bryson Tiller !
I undoubtedly knew that you'll love all five.
Share which song you liked the most in the Comments section below for others to try listening too.
More Music: Natti Natasha: Top 5 Songs
Support Bryson Tiller: