Top 5 Tracks of 21 Savage
We know how excited you are to be swept away by music through 21 Savage's Top 5 Tracks. Australian Unwrapped would like to give you first a glimpse of the life of the artist. Enjoy reading and listening!
All about 21 Savage 
Who is 21 Savage: 21 Savage was born Shéyaa Bin Abraham-Joseph. He became known after releasing two mixtapes in 2015, before attaining international attention with the release of the collaborative EP Savage Mode (2016) with Metro Boomin; its singles "X" (featuring Future) and "No Heart" peaked within the top 40 on the Billboard Hot 100 and 21 Savage's profile also later increased with a guest feature on Drake's 2016 single "Sneakin'".
Full Name: Shéyaonio Bin Quandaviois Johnson Abraham-Joseph
Born: October 22, 1992
Origin: Atlanta, Georgia, U.S.
Genres: Hip hop – Trap – Gangsta rap – Horror core
Zodiac: Libra
This post contains some affiliate links. If you click through and make a purchase, I'll earn a commission at no additional cost to you.

The rapper has quite a few tattoos including the names "Larry" and "Johnny" to memorialize two of his best friends who were both shot and killed.
His stage moniker came from "21" is in honor of the 2100 Street Gang in Atlanta that he was affiliated with and "Savage" come from him. Just him being a "savage".


We freaking love music here at Unwrapped, and we adore 21 Savage. In our humble opinion, here are the BEST FIVE SONGS by the legendary 21 Savage (most liked, listened and downloaded songs) across the web!!!
Scroll for more!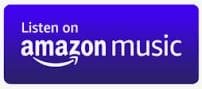 Five All-Time Best Songs of 21 Savage
Bank Account
A Lot
Knife Talk
Runnin
ball w/o you


Bank Account
Length: 3:40
Release: 2017
Opening Lyrics:
Ooh, ooh, ooh, ow, ow, ow
Wow, wow, ow, ah, ow, ah, ah, ah
I buy a new car for the bitch (For real)
I tear down the mall with the bitch (For real)
You can't even talk to the bitch (No)
She fucking with bosses and shit (On God)
I pull up in 'Rari's and shit (Skrrr)
With choppers and Harley's and shit (For real)
I be Gucci'd down (Gucci)
You wearing Lacoste and shit (Bitch)
Yeah, Moncler, yuh, fur came off a bear, yuh (Yeah)
Triple homicide, put me in a chair, yuh (In jail)
Triple cross the plug, we do not play fair, yuh (On God)
Got 'em tennis chains on and they real blingy (Bling)
Draco make you do the chicken head like Chingy (Chingy)
Walk in Neiman Marcus and I spend a light fifty (Fifty)
Please proceed with caution, shooters, they be right with me (21)
A Lot
Length: 4:48
Release: 2018
Opening Lyrics:
I love you
Turn my headphone down a little bit, yeah
For so many reasons
Yeah, yeah, yeah, yeah, yeah, yeah (I do)
Yeah, yeah yeah yeah
Yeah, yeah, ah, ah, whoa, whoa, whoa, yeah
How much money you got? (Straight up)
How much money you got? (Straight up)
How much money you got? (Straight up)
How much money you got? (A lot)
How much money you got? (A lot)
How many problems you got? (A lot)
How many people done doubted you? (A lot)
Knife Talk
Length: 4:02
Release: 2021
Opening Lyrics:
I gotta feed the streets, my pistol gon' bleed the streets
Ski mask on my face, sometimes you gotta cheat
To stay ahead in this bitch-a (gang), drank syrup like it's liquor
Street life'll have you catchin' up to God quicker (yeah, gang)
Sticker, AK-40 to your liver
Let the chopper bang on you like a Blood or a Cripper (gang)
Flipper, so much bread, I'm a gymnast
Made so much money off of dummies, off of dummies (yeah, gang)
I'm mister body catcher, Slaughter Gang soul snatcher
Ain't no regular F-150, this a fuckin' Raptor
No capper, street nigga, not a rapper
Chopper hit him and he turned into a booty clapper
Smith & Wesson, I'm 4L Gang reppin'
We done baptized more niggas than a damn reverend (yeah)
Kappa Alpha, me and my gang, we do all the steppin'
Who you checkin'? This FN shoot East to West End (gang)
Runnin
Length: 3:15
Release: 2020
Opening Lyrics:
Am I really hard to please?
Perhaps I have such special needs
I wondered what was wrong with me (haha)
My friends all fall so easily (pussies)
Called the first one Savage Mode, my mood, that's what it was (21)
2016, we was ridin' around, beatin' niggas up in the club
I know she around for the money, but act like she loyal, I don't feel the love (21)
I'm so rich, get bored, might wake up, buy me a car just 'cause (on God)
Her titties is hard 'cause she spent a five, my bitch titties cost me a dub (21)
All my bitches got BBLs, all my bitches got butts (straight up)
I ain't with the rap beef, Draco pedophile, all of my opps get touched (straight up)
We ain't never ran off on no barber, but we still be hoppin' out cuts (straight up)
ball w/o you
Length: 3:15
Release: 2018
Opening Lyrics:
Whoa
Whoa, whoa
You runnin' 'round drinkin' liquor
Takin' pictures 'cause you miss me
(I know you miss me)
You runnin' 'round drinkin' liquor
Fuckin' niggas 'cause you miss me
(You just want attention)
You can sleep with half the world
Bet you still won't forget me
(On God)
You could find love, get married, have kids
I'd still be realest nigga to hit it
(Straight up, straight up, straight up, straight up)
I was gettin' some head earlier
And you crossed my mind (Straight up)
I'm as solid as they come, but you crossed the line (21)
Yeah, you best start keepin' it real, I can see the signs (On God)
21 Savage : A Song List Worth Listening
I hope you enjoyed listening to 21 Savage !
I undoubtedly knew that you'll love all five.
Share which song you liked the most in the Comments section below for others to try listening too.
More Music: Lil Pump: Top 5 Songs
Support 21 Savage: