10 Things That Time is Running Out for 2023
Many things may become obsolete by 2023 varied between technology, work, school and traditional daily living uses. Diverse technology changes result in the loss of many things known to us as children or adults. Things transform quicker than we think and consequently they disappear. The article below attempts to describe the goods, things and technologies that may become obsolete by 2023.
1. Analog Devices
Analog services may become obsolete in 2023. Using analog services to provide you with TV services, for example, started to change many years ago. Slowly technology companies and government administrations started to link a final date towards cancelling such services. Some developmental countries received an extension to maintain use of the analog system but long term it should disappear. The continuous development of digital technology influences innovation and development of modern techniques. Because of the serious commitment by governments to move forward from analog-to-digital, I give the disappearance of analog devices a short timeframe. Analog devices receive a number 1 on the 10 things that may become obsolete by 2023.
Read More: 10 Most Anticipated Movies 2020 – 2021
2. Homework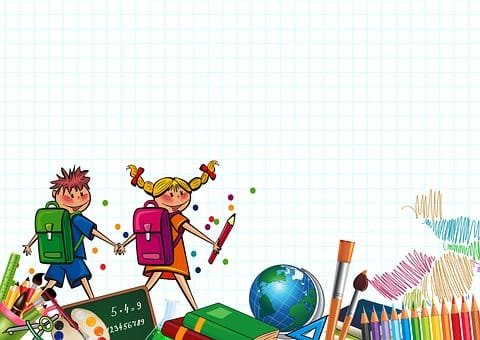 The traditional methods of undertaking homework commenced changing. Receiving homework during set times and submission deadlines may disappear. The psychological thinking of discipline and preparing complicated tasks may become obsolete. During the modern ages with children becoming computer experts during their early years, they need a more practical homework approach. Children learn throughout the day by undertaking diverse online activities. The concept of a book, a pen, and a calculator transformed into digital or Internet experiences. Homework receives a number 2 on the 10 things that may become obsolete by 2023.
Read More: Who First Nation to achieve Moon Mastery: National Security Problems.
3. Fax Machine
Another age-old technology gadget that may become obsolete in due course includes the fax machine. The new developments of email and online messaging started to exclude the use of a fax machine. Initially, diverse online programs commenced aligning with an Internet fax number. Because of people less likely making use of a faxing service, the technology use started to decline. The fax machine availabilities and the traditional transfer of messages started to disappear. I give the fax machine a number 3 on 10 things that may become obsolete in 2023.
Read More: New Technology Is Changing The Way We Buy Homes
4. Post Box
The age-old red post box or the original mailboxes started to vanish with technology change environments. People less likely to receive mail, letters or accounts started to become used to a more digital mailbox approach. Already many smart cities, towns, and apartments stopped a supply of mailboxes. In the future, we can expect to see post boxes at museums or cultural tourism places for historical learning view. The drastic change in the manner we receive mail allowed for a quick decline in the placement of post boxes. I give our well-remembered post box a number 4 on the 10 things that may become obsolete by 2023.
Read More: Top 20 Great Inventions of Australia
5. Land Line
Use of a land line by individuals or businesses started to become obsolete. Old infrastructure associated with a land line cable impacted on telecommunication company's service deliveries. Communication technology transgressed to use of digital services, voice-over IPs and many other modern services. Subsequently, people needed to adapt and accept the use of mobile phone technology as a key source of communication. Continuous development in communication technology improves voice calling, networking services and messaging programs. I give land line disappearance a number 5 on the 10 things list that may become obsolete by 2023.
Read More: Ten In-demand IT Jobs in Australia
6. Teacher Evenings
Teacher evenings always assisted with maintaining a teacher, parent and child relationship. Technology started to impact the way we communicate with diverse specialists, people and groups. To maintain a relationship with your child's teacher may become increasingly more online thinking than we expect. Parent and teacher relationships may change to accommodate an online teacher reporting and feedback. Evening visits to attend parent evenings may become a non-event in due course. I give teacher evenings a number 6 on the 10 things that may become obsolete by 2023.
Read More: Top 10 Most Romantic Restaurants in Australia
7. Textbooks
During the start of each year, the most important purchase included a school bag. With the disappearance of paper textbooks, your school must have a list may change. I foresee a quick change from paper to digital methods of book supplies in a school environment. The methods of schooling transformed and impacted our educational environments, including provision of textbooks. Schools started to revert to use of tablets or on sight computer availability. I give textbooks a number 7 on the list of 10 things that may become obsolete by 2023.
Read More: Top 10 Museums to Visit in Australia
8. Traditional Keys
Keys constantly missing or displaced created many headaches in different households. Several key usages exist, for example, entry to your vehicle, home or workplace. Locking cars without removing keys from the vehicle or leaving them at the shop and many other places created diverse complexities. Keys used for diverse purposes already changed and adopted a more digital approach. Although logically many developments still exist to align with security, the key making technology changes quicker than we think. Using face recognition and finger scanning technology has already increased to a higher level of digital building. The original key outlook quickly started to change in our modern society. Traditional keys receive a number 8 on the list of 10 things that may become obsolete by 2023.
Read More: HOW TO GET TRAFFIC TO YOUR BLOG IN 2020
9. Remotes
Remotes present another gadget that disappears when you need it. Luckily with technology inventions, the use of a remote may become obsolete in due course. The increased methods by technology specialists resulted in the development of multi-use technology equipment. Cellphones started to become your remote and communication tool. Smart devices commenced to play a much greater technology role. These devices started to allow a person to switch on your TV or lights. It permits a more practical approach in the home and work environments. I give remotes a number 9 on the 10 things that may become obsolete by 2023.
Read More: Top 10 Music Festivals in Australia 
10. Travel Agent
Travel agents as we know it commenced changing with people becoming used to the online booking environment. The original methods of visiting your travel agent, similar to taking a trip to the doctor, transformed. Continuously added fees by travel agents forced many individuals to start with their own travel planning and booking when required. I, therefore, see the use of a travel agent to become obsolete soon. The preceding methods of travel agent services I envisage to change even more than life becomes more digitally orientated. I give the use of a travel agent a number 10 on the 10 things that may become obsolete in 2023.
Read More: Top 10 Periods of the Year to Visit Australia 
Conclusion
Humankind continuously experiences changes over generations. Technology developments and changes impact on society's way with daily living. Some technologies change and others become obsolete. Sometimes technology types just adapt or change in format. For example, the age-old keys used during the 14th century still stays an identified technology, but the outlook changed. Old technology types disappear and allow for digital approaches. Humankind continues to ask for better ways of coping, living and experiencing life. It continuously asks for new technology types and methods of communicating. It results in older gadgets to become obsolete.
Technology specialists maintain the identification of diverse gadgets that allow humanity to simplify their lifestyles. Some key things that may change include your use of a land line, fax machine, textbook outlook, and the list keep on growing. Innovation and development continuously impact our daily lives. The article listed 10 things that may become obsolete in 2023 but many other gadgets form part of a disappearance list.
Read More: Complete Guide to Preparing for a Job Interview in 2020
References
https://www.kiplinger.com/slideshow/business/T057-S001-7-things-that-will-soon-disappear/index.html
http://www.thedailyriff.com/articles/21-things-that-will-become-obsolete-in-education-by-2020-474.php
https://www.lifehack.org/articles/work/10-jobs-disappearing-due-technological-advances.html
Also See : Top 10 Investments in the Year 2020
7 Australian Actors Who Have Achieved Cult Status in Hollywood