When it comes to showbiz, Australia hasn't been shy about contributing an abundance of world-class actors, directors, and everything in between. From unforgettable flicks on the big screen like Mad Max, Gallipoli, and Wolf Creek to badass actors and actresses like Eric Bana, Chris Hemsworth, and Margot Robbie, there are a lot of Aussie showbiz contributions to be proud of.
But what about the alternative side of showbiz? You know, the kind most people are shy about admitting they watch on a daily basis? Yep, I'm talking about the industry! Just as it has done with mainstream movies and TV shows, Australia has produced several prominent adult industry figures who have become trailblazers in both the porn and adult live cam industries on sites like PDCams.
So, who are they? This guide will delve into four of the most iconic Aussies to have raised the roof in the adult industry and will truly open your eyes to the lesser-seen side of Australian showbiz!
Savannah Bond is Rocking the Classic Pornstar Look With the Skills to Back it up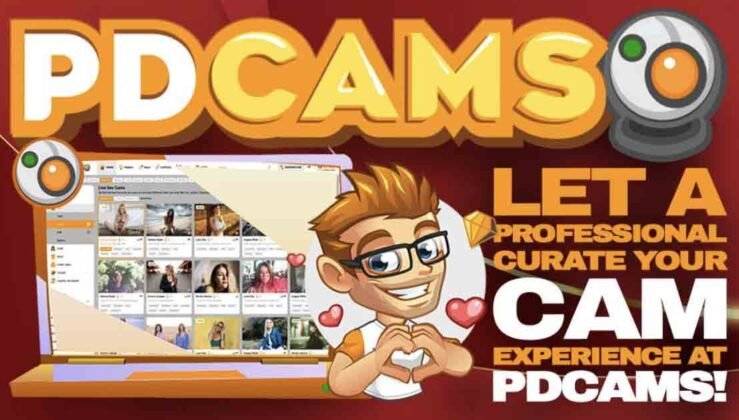 First up, we have Savannah Bond. If her most notable assets don't grab your attention from the get-go, then her seductive eyes, lightly obscured behind gorgeous locks of blonde hair, certainly will!
Savannah looks like a classic pornstar with fake boobs, plump lips, and long blonde hair. But this girl isn't just all for show because she also has a wild portfolio of sexual talents that have allowed her to storm to the elite levels of the international porn industry.
Savannah's enormous bust, sexy Aussie accent, and wild sex drive have paved the way for her to be able to perform for some of the biggest adult studios around, and she's also dipped her toes in the water of the live sex cams industry to better connect with her booming array of fans worldwide.
But even though she is considered one of Australia's most well-known pornstars, she considers her fellow compatriot in the adult industry, Angela White, one of her biggest inspirations. Don't worry; White is featured later in this guide!
Aubrey Black is Representing the Sex Drive of Aussie MILFs to the Entire World!
It's easy to assume that the porn and live cam industry only has eyes for women under thirty, but it's simply not true. There's ample room for sexually liberated MILFs in the world of smut, and the wild career that Aussie MILF Aubrey Black has had over the years stands testament to that!
This busty blonde MILF hails from Melbourne, and her transition into porn came in a rather non-orthodox way. Initially working as a photographer and a graphic designer, she landed a gig to promote a group of escorts, and after chatting with the working girls, she began to lust for a more exciting career change and began escorting.
In recent interviews, Aubrey claimed to have made over $850,000 in a year of escorting, which paved the way for her porn career, which was equally successful and saw her star for some of the biggest names in the industry.
Nina Milano Has The Italian Passion to Take The World of Porn by Storm!
Many people outside of Australia are blissfully unaware of how multicultural the nation is. For example, over 1 million Australian citizens have Italian blood. We all know that Italians can be a passionate bunch, whether it's food, politics, or sex, and one Australian woman with Italian heritage is deploying the latter form of passion into the global porn industry.
Her name is, fittingly, Nina Milano, and she has the divine olive skin and alluring eyes of a Roman goddess. Her supermodel-style looks have allowed her to carve a successful career for herself in the global porn industry, and she has gone on to star for some of the most prominent names in the adult industry.
Angela White is One of the World's Most Instantly Recognizable Aussie Pornstars
The number one spot on this list of influential Aussies in the adult industry has to go to the iconic Angela White. Known for her, ahem, voluptuous appearance combined with her insatiable looks on-screen, she has transformed herself into one of the most instantly recognizable Australian pornstars in the global adult industry. She has also been described as one of the most professional people any director, producer, or pornstar could hope to work with.
The porn industry isn't just something Angela White fell into; she actually studied it in university and is deeply passionate about all aspects of the adult world. So much so that she even got involved in politics in Australia, taking a sexually-liberated platform that stood up for adult performers and sex workers alike.
Throughout her porn career, Angela White has filmed many increasingly wild scenes that have ticked off numerous adult industry accolades and filled various niches that countless porn fans worldwide adore. As a result, she's been showered with multiple adult industry awards and been inducted into the porn Hall of Fame alongside some of the most iconic actresses in the history of the adult industry.
It's not just the porn industry that White has contributed to, either, because she's also keen to reveal how much she adores her fans by providing free live sex cams performances once in a while. Yep, she's also active in the live cams industry from time to time, and it's well worth keeping an eye out for her next scheduled performances!
Aussie, Aussie, Aussie! Oh, Ohhh, Ohhhhh, Baby!
From Angela White to Nina Milano, this guide to Aussie contributions to the adult industry has covered some of the most prominent names who've blazed a path through porn and live sex cams, thus putting Australia on the global porn map forever!
Some of these women may look like stereotypical pornstars, but others look like the girl-next-door kind of chick, yet they've reached the upper echelons of the world's porn industry and stand shoulder-to-shoulder with some of the adult world's most prominent figures!