Top 5 Tracks of TOTO
We know how excited you are to be swept away by music through TOTO's Top 5 Tracks. Australian Unwrapped would like to give you first a glimpse of the life of the artist. Enjoy reading and listening!
All about TOTO 
Who are TOTO: An American rock band formed in 1977 called TOTO came from the lineup of Steve Lukather (guitars and vocals), David Paich (keyboards and vocals), and Joseph Williams (vocals), as well as touring musicians, John Pierce (bass), Robert "Sput" Searight (drums), Dominique "Xavier" Taplin (keyboards and vocals), Steve Maggiora (keyboards and vocals) and Warren Ham (horns and vocals). Led by the Top 5 single "Hold the Line", the album brought the band to public attention, but it was their fourth album Toto IV (1982) which brought them international fame. "Africa" topped the Billboard Hot 100, while "Rosanna" reached number 2, helping Toto become one of the best-selling music groups of their era.
Origin: Van Nuys, Los Angeles, California, U.S.
Genres: Rock – pop – jazz fusion
This post contains some affiliate links. If you click through and make a purchase, I'll earn a commission at no additional cost to you.

Toto's Africa plays constantly at a secret desert location.
The band members play almost every song on Michael Jackson's album Thriller.
They refused to be the cover of Rolling Stone magazine and they claimed to be the first band to do so for such a respected name. 


We freaking love music here at Unwrapped, and we adore TOTO. In our humble opinion, here are the BEST FIVE SONGS by the legendary TOTO (most liked, listened and downloaded songs) across the web!!!
Scroll for more!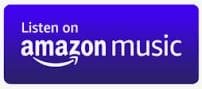 Five All-Time Best Songs of TOTO
Africa
Hold The Line
Rosanna
I'll Be Over You
Stop Loving You


Africa
Length: 4:55
Release: 1982
Opening Lyrics:
I hear the drums echoing tonight
But she hears only whispers of some quiet conversation
She's coming in, 12:30 flight
The moonlit wings reflect the stars that guide me towards salvation
I stopped an old man along the way
Hoping to find some old forgotten words or ancient melodies
He turned to me as if to say
"Hurry boy, it's waiting there for you"
It's gonna take a lot to drag me away from you
There's nothing that a hundred men or more could ever do
I bless the rains down in Africa
Gonna take some time to do the things we never had (ooh, ooh)
Hold The Line
Length: 3:55
Release: 1978
Opening Lyrics:
It's not in the way that you hold me
It's not in the way you say you care
It's not in the way you've been treating my friends
It's not in the way that you'll stay till the end
It's not in the way you look or the things that you say that you do
Hold the line
Love isn't always on time
Whoa oh oh
Hold the line
Love isn't always on time
Whoa oh oh
It's not in the words that you told me
It's not in the way you say you're mine
It's not in the way that you came back to me
Rosanna
Length: 5:31
Release: 1982
Opening Lyrics:
All I wanna do when I wake up in the morning is see your eyes
Rosanna, Rosanna
I never thought that a girl like you could ever care for me
Rosanna
All I wanna do in the middle of the evening is hold you tight
Rosanna, Rosanna
I didn't know you were looking for more than I could ever be
Not quite a year since you went away
Rosanna, yeah
Now she's gone, and I have to say
Meet you all the way
Meet you all the way
Rosanna, yeah
Meet you all the way
Meet you all the way
Rosanna, yeah
I'll Be Over You
Length: 3:49
Release: 1986
Opening Lyrics:
Are you gonna help me sing?
Some people live their dreams
Some people close their eyes
Some people's destiny
Passes by
There are no guarantees
There are no alibis
That's how our love must be
Don't ask why
It takes some time
God knows how long
I know that I can forget you
Stop Loving You
Length: 4:29
Release: 1988
Opening Lyrics:
Reflections in my mind, thoughts I can't define
My heart is racing and the night goes on
I can almost hear a laugh, coming from your photograph
Funny how a look can share a thousand meanings
Well-intended lies, contemplating alibies
Is it really you, or is it me I'm blaming
A distant memory flashes over me
Even though you're gone, I feel you deep inside
Dance beneath the light with that look in your eyes
I can't stop loving you, time passes quickly and chances are few
I won't stop till I'm through loving you, girl
TOTO : A Song List Worth Listening
I hope you enjoyed listening to TOTO !
I undoubtedly knew that you'll love all five.
Share which song you liked the most in the Comments section below for others to try listening too.
More Music: Snow Patrol: Top 5 Songs
Support TOTO: