Top 5 Tracks of Snow Patrol
We know how excited you are to be swept away by music through Snow Patrol's Top 5 Tracks. Australian Unwrapped would like to give you first a glimpse of the life of the artist. Enjoy reading and listening!
All about Snow Patrol 
Who are Snow Patrol: Gary Lightbody (vocals, guitar), Nathan Connolly (guitar, backing vocals), Paul Wilson (bass guitar, backing vocals), Jonny Quinn (drums), and Johnny McDaid (piano, guitar, backing vocals) formed the Northern Irish–Scottish rock band Snow Patrol in 1994. Their first two studio albums, Songs for Polarbears (1998) and When It's All Over We Still Have to Clear Up (2001), didn't make it good. Their major-label debut album, Final Straw, the following year, with "Run", was the album's biggest hit where the band rose to prominence. Their next studio album, Eyes Open (2006), and its hit single, "Chasing Cars"—reported in 2019 to be the most-played song of the 21st century on UK radio.
Also Known As: Polarbear
Origin: Dundee, Scotland
Genres: Alternative rock – Power pop – Post-Britpop – Indie rock
This post contains some affiliate links. If you click through and make a purchase, I'll earn a commission at no additional cost to you.

Snow Patrol founded a publishing company last year called Polar Music, to sign up-and-coming acts, irrespective of genre. The company's first signing was Johnny McDaid, previously of Northern Irish band Vega4.
The band started by performing gigs at the university and surrounding pubs such as Lucifer's Mill.
Snow Patrol originated from a band called Shrug, which formed in 1994 and consisted of Gary Lightbody, Michael Morrison, and Mark McClelland.


We freaking love music here at Unwrapped, and we adore Snow Patrol. In our humble opinion, here are the BEST FIVE SONGS by the legendary Snow Patrol (most liked, listened and downloaded songs) across the web!!!
Scroll for more!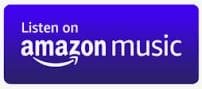 Five All-Time Best Songs of Snow Patrol
Chasing Cars
Run
Open Your Eyes
Just Say Yes
You Could Be Happy


Chasing Cars
Length: 4:27
Release: 2006
Opening Lyrics:
We'll do it all
Everything
On our own
We don't need
Anything
Or anyone
If I lay here
If I just lay here
Would you lie with me and just forget the world?
I don't quite know
How to say
How I feel
Those three words
Are said too much
They're not enough
If I lay here
If I just lay here
Would you lie with me and just forget the world?
Run
Length: 5:54
Release: 2003
Opening Lyrics:
I'll sing it one last time for you
Then we really have to go
You've been the only thing that's right
In all I've done
And I can barely look at you
But every single time I do
I know we'll make it anywhere
Away from here
Light up, light up
As if you have a choice
Even if you cannot hear my voice
I'll be right beside you dear
Open Your Eyes
Length: 5:41
Release: 2006
Opening Lyrics:
All this feels strange and untrue
And I won't waste a minute without you
My bones ache, my skin feels cold
And I'm getting so tired and so old
The anger swells in my guts
And I won't feel these slices and cuts
I want so much to open your eyes
'Cause I need you to look into mine
Tell me that you'll open your eyes
Tell me that you'll open your eyes
Tell me that you'll open your eyes
Tell me that you'll open your eyes
Get up, get out, get away from these liars
'Cause they don't get your soul or your fire
Take my hand, knot your fingers through mine
And we'll walk from this dark room for the last time
Just Say Yes
Length: 4:41
Release: 2009
Opening Lyrics:
I'm running out of ways to make you see
I want you to stay here beside me
I won't be ok and I won't pretend I am
So just tell me today and take my hand
Please take my hand
Please take my hand
Please take my hand
Please take my hand
Just say yes, just say there's nothing holding you back
It's not a test, nor a trick of the mind
Only love
It's so simple and you know it is
You know it is
We can't be to and fro like this
All our lives
You're the only way to me
You Could Be Happy
Length: 3:02
Release: 2006
Opening Lyrics:
You could be happy and I won't know
But you weren't happy the day I watched you go
And all the things that I wished I had not said
Are played in loops till it's madness in my head
Is it too late to remind you how we were?
But not our last days of silence, screaming, blur
Most of what I remember makes me sure
I should have stopped you from walking out the door
You could be happy, I hope you are
You made me happier than I'd been by far
Somehow everything I own smells of you
And for the tiniest moment it's all not true
Snow Patrol : A Song List Worth Listening
I hope you enjoyed listening to Snow Patrol !
I undoubtedly knew that you'll love all five.
Share which song you liked the most in the Comments section below for others to try listening too.
More Music: Migos: Top 5 Songs
Support Snow Patrol: