Top 5 Tracks of The Neighbourhood
We know how excited you are to be swept away by music through The Neighbourhood's Top 5 Tracks. Australian Unwrapped would like to give you first a glimpse of the life of the artist. Enjoy reading and listening!
All about The Neighbourhood 
Who are The Neighbourhood: Vocalist Jesse Rutherford, guitarists Jeremy Freedman and Zach Abels, bassist Mikey Margott, and drummer Brandon Alexander Fried formed the American rock band The Neighbourhood (sometimes rendered as "THE NBHD") in 2011 in Newbury Park, California. Its first full-length album I Love You debuted in 2013, their second album entitled Wiped Out! came out to public in 2015, and in 2018, they released the third self-titled studio album.
Also Known As: The NBHD
Origin: Newbury Park, California, U.S.
Genres: Alternative rock – Indie rock – Pop rock – R&B – Indie pop
This post contains some affiliate links. If you click through and make a purchase, I'll earn a commission at no additional cost to you.

California is the band's favorite place to do their performance.
Their band name is from the British English because the American English has been used already.
The band is obsessed with the color black and white.


We freaking love music here at Unwrapped, and we adore The Neighbourhood. In our humble opinion, here are the BEST FIVE SONGS by the legendary The Neighbourhood (most liked, listened and downloaded songs) across the web!!!
Scroll for more!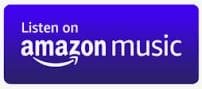 Five All-Time Best Songs of The Neighbourhood
Sweater Weather
Daddy Issues
Afraid
Softcore
The Beach


Sweater Weather
Length: 4:00
Release: 2013
Opening Lyrics:
And all I am is a man
I want the world in my hands
I hate the beach
But I stand in California with my toes in the sand
Use the sleeves of my sweater
Let's have an adventure
Head in the clouds but my gravity centered
Touch my neck and I'll touch yours
You in those little high waisted shorts, oh
Oh, she knows what I think about
And what I think about
One love, two mouths
One love, one house
No shirt, no blouse
Just us, you find out
Nothing that I wouldn't wanna tell you about, no
'Cause it's too cold
For you here
And now, so let me hold
Both your hands in the holes of my sweater
Daddy Issues
Length: 4:20
Release: 2016
Opening Lyrics:
Take you like a drug
I taste you on my tongue
You ask me what I'm thinking about
I tell you that I'm thinking about
Whatever you're thinking about
Tell me something that I'll forget
And you might have to tell me again
It's crazy what you'll do for a friend
Go ahead and cry, little girl
Nobody does it like you do
I know how much it matters to you
I know that you got daddy issues
And if you were my little girl
I'd do whatever I could do
I'd run away and hide with you
I love that she's got daddy issues, and I do too
Afraid
Length: 4:11
Release: 2017
Opening Lyrics:
When I wake up, I'm afraid
Somebody else might take my place
When I wake up, I'm afraid
Somebody else might take my place
Make that money, fake that bunny, ache my tummy
On the fence, all the time
Paid junk honey, your face so sunny, ain't that funny?
All my friends always lie to me
I know they're thinking
You're too mean, I don't like you
Fuck you, anyway
You make me wanna scream at the top of my lungs
It hurts but, I won't fight you
You suck, anyway
You make me want to die, right when I
Softcore
Length: 3:26
Release: 2018
Opening Lyrics:
You've been my muse for a long time
You get me through every dark night
I'm always gone, out on the go
I'm on the run and you're home alone
I'm too consumed with my own life
Are we too young for this?
Feels like I can't move
Sharing my heart
It's tearing me apart
But I know I'd miss you, baby, if I left right now
Doing what I can, tryna be a man
And every time I kiss you, baby
I can hear the sound of breaking down
The Beach
Length: 4:15
Release: 2015
Opening Lyrics:
If I told you that I loved you
Tell me, what would you say?
If I told you that I hated you
Would you go away?
Now I need your help with everything that I do
I don't want to lie, I've been relying on you
Fallin' again, I need a pick-me-up
I've been callin' you friend, I might need to give it up
I'm sick and I'm tired too
I can admit, I am not fireproof
I feel it burning me
I feel it burning you
I hope I don't murder me
I hope I don't burden you
If I do, I do
If I meet you in the middle maybe we could agree
You make me feel little how you're looking at me
And you can throw me shade, all it does is just cool me off
First it just threw me off, now I'm just moving on
The Neighbourhood : A Song List Worth Listening
I hope you enjoyed listening to The Neighbourhood !
I undoubtedly knew that you'll love all five.
Share which song you liked the most in the Comments section below for others to try listening too.
More Music: Daddy Yankee: Top 5 Songs
Support The Neighbourhood: