Best Drivers of the Melbourne Grand Prix Happening in 2020
The Formula 1 Rolex Australian Grand Prix 2020 is bigger and better than ever before. This time the Melbourne Grand Prix has to offer a lot more than previous years. The Grand Prix is a platform for some of the biggest racing stars of the world. The amazing drivers for the Grand Prix 2020 have already been finalized. If you are in Melbourne in these days, make sure to participate in the Grand Prix 2020 and have the time of your life.
1. Lewis Hamilton
One of the most awaited drivers of the Grand Prix 2020 is Lewis Hamilton. He belongs to United Kingdom and during the event, he will be seen driving Mercedes. Born in 1985 and playing 5 world championships, Lewis Hamilton surely is one of the greatest Formula 1 drivers and he is ready to mark him number one in this season too. In 2018, Hamilton did not have the best car of the grid, however he showed awesome results and won 11 of the 11 pole positions, getting the fifth world title. His best performance was in Singapore where he dominated in the race. He is among the few drivers, who are known for making very little mistakes on very rare occasions. Moreover, his Mercedes-Benz never let him down.
Read More: The 10 Best Places to Travel in 2020
2. Sebestian Vettel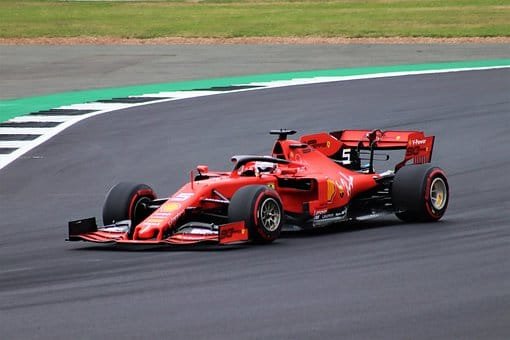 Sebestian Vettel will be seen driving Ferrari in the Melbourne Grand Prix 2020. He belongs to Germany and has participated in 4 World Championships and owns 3 Australian Grand Prix victories. Sebestian Vettel has participated in the last two seasons to face Lewis Hamilton, however he got beaten up by him in both seasons. Vettel is supposed to face three battles, which include beating Hamilton, beating Charles Leclerc and eliminating his own mistakes. Although the racing drivers can make one mistake a season, but Vettel has made more than one and that too on very important times. Ferrari expects Vettel to win the Grand Prix 2020 title.
3. Max Verstappen
Red Bull Racing has an amazing driver this year to run their Honda engine and that is Max Verstappen. Belonging to Netherlands, he is the youngest driver to participate in the Australian Grand Prix 2020. Max can be described as the youngest driver who is fast, brilliant, outspoken, and precocious, and above all a team leader. He is the number one driver of Red Bull Racing and he is supposed to act like this. Although people criticize him for being a privileged teenager but his skills speak for himself. However, he sometimes make rash mistakes, which he has to eliminate. If he is able to reduce his mistakes, he can surely be a superstar in the next Grand Prix 2020.
Read More: 10 Really Funny Australian Slang Words 
4. Daniel Ricciardo
Daniel Ricciardo is representing Renault from Australia in this Formula One Rolex Australian Grand Prix 2020. Daniel Ricciardo who initially was in Red Bull was about to sign for two more seasons with them, but Renault just snatched him. This Aussie star is among the serious racers in the Grand Prix. With the addition of Daniel Ricciardo, it is sure that we cannot take Renault lightly anymore. Renault, being the pioneer of breakthroughs of F1 racing, might get on top this time with the racers as amazing as Daniel Ricciardo. We are surely looking forward if Renault challenges one of the big three, Mercedes-Benz, Ferrari and Red Bull.
5. Romain Grosjean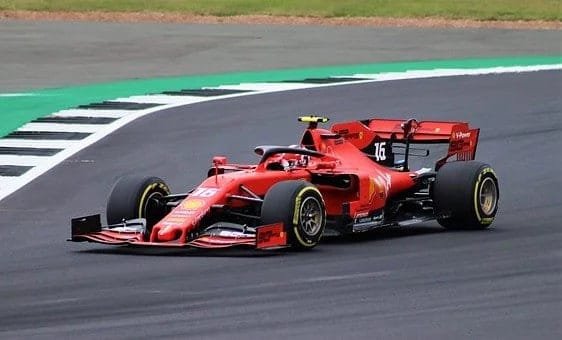 Belonging from France, Romain Grosjean will be seen racing a Ferrari engine in the HAAS F1 Team. The drivers from France are expected to take the country back to the top of racing sports. Romain Grosjean is among one of those few drivers who had many ups and downs in their career. There was a time when Romain had to take steps backward in order to bring his career back. And after all these problems, this enthusiastic driver is back with all his zest. Although he has not won any Grand Prix, but his 10 podiums are surely worth it. Like any other driver, Romain Grosjean makes silly mistakes some important times and last year has seen these mistakes too. But, he has the spirit to play and bring the wanted results to his team.
6. Sergio Perez
Sergio Perez belonging to Mexico, from the Racing Point will be seen racing Mercedes in the Australian Grand Prix 2020. His fans call him Checo and he seems to be playing this sport for ages, however he is just 29 years old. His debut was in 2011 at Albert Park and after that all we have is his brilliant performances. After all the great performances for Sauber, McLaren and Force India, we are seeing Perez to win his first Grand Prix. Winning is not that difficult for him because we have seen him standing on Podium for 8 times. Perez can be said as the ideal drier to lead Racing Point.
7. Carlos Sainz
Carlos Sainz will be representing McLaren and will be driving a Renault engine. He belongs to Spain and surely is one of the greatest racing drivers of his era. In the earlier season of Drivers' Championship points, Carlos Sainz stood at 10th position. Now that he has to drive a McLaren, he will give even better results. His stamina and his skills are good enough to make him a team leader, because he has his enthusiasm with a mix of experience. He can be said as a senior driver of McLaren because he is known to be familiar with Renault engines. We are keeping our eyes on him, because great show is expected of him.
Read More: Top 10 Best Events and Festivals in Australia in 2020
8. Daniil Kvyat
Belonging to Russian Federation, Daniil Kvyat will be representing Toro Rosso in the Grand Prix 2020. Some years ago, the career of Daniil Kvyat was booming as he was driving for Red Bull racing with Daniel Ricciardo. He swapped and joined Toro Rosso but, in late 2017, he was replaced and got out of Formula 1. He again gained position as Ferrari's test driver and spent time improving himself and working with the engineering group of the team. Toro Rosso decided to give him a second chance and he accepted the offer.
9. Kimi Raïkönen
Alfa Romeo Racing has given chance to Kimi Raïkönen this time. He belongs to Finland and will be seen driving a Sauber in the upcoming Grand Prix 2020. He made his F1 debut in 2001, that too in Melbourne in a Sauber. Although he did not have any experience at that time, he still managed to qualify at 13th position and marvelously drove to sixth position in the race. He made it look so easy and simple that many of the people did not believe his achievement. After all this time, we will see Kimi Raïkönen back in his Sauber and back in Melbourne where we are expecting same level of confidence and driving from him. In Melbourne he has also won twice driving a Ferrari and a Lotus.
10. George Russell
George Russell will be driving for Williams Racing. George Russell has the best pedigree of a racer and he has proved his worth too. In the last two seasons he has won championships in his first attempts. He has won the Grand Prix 3 in 2017 and Formula 2 in 2018 so he is all ready to drive in Formula 1.
Read More: Top 10 Car Races to Watch in Australia
Conclusion
Even if you are a fan of motorsport or not, in 2020 Melbourne has a lot to offer. Besides the sport itself, which is a huge event, you will find glamour everywhere as many stars from around the world will be visiting Melbourne for Grand Prix 2020. The excitement level of Australians during this time of the year is very high and they are all ready to welcome players and participants from around the globe.
Meta Description: if you are a Formula racing fan then make sure to visit Melbourne for the Grand Prix 2020 because many amazing drivers will be seen driving the cars of your dream in this event.
References
https://www.grandprix.com.au/formula-one-2020-driver-line#
 
 
 
 
 
 
 
 
 
 
https://www.visitmelbourne.com/regions/melbourne/events/sports/motor-sport/formula-1-australian-grand-prix-2020
Main Image Source : Pixabay
Also See : What Would You Do If Internet Disappeared? (Top 10 Things That Would Change Forever)
Game of Thrones – 10 Most Shocking Fact You Probably Didn't Know