Top 5 Tracks of Dua Lipa
We know how excited you are to be swept away by music through Dua Lipa's Top 5 Tracks. Australian Unwrapped would like to give you first a glimpse of the life of the artist. Enjoy reading and listening!
All about Dua Lipa 
Who is Dua Lipa: Dua Lipa started as a model then signed a recording contract with Warner Bros where she released her debut album that ranked third on the UK Albums Chart and bore eight singles, including "Be the One", "IDGAF", and "New Rules", which took the top slot in the UK number and placed six in the US. She won 2019 Brit Award for Song of the Year for her 2018 single "One Kiss" (with Calvin Harris) which made it to UK number one spot.
Born: August 22, 1995
Origin: London, England
Genres: Pop – Disco – House – R&B
Zodiac: Leo
This post contains some affiliate links. If you click through and make a purchase, I'll earn a commission at no additional cost to you.

Her first name "Dua" means LOVE in Albanian.
Dua was awarded by their mayor the key to her hometown in Kosovo.
She has a little crush on Robbie Williams.


We freaking love music here at Unwrapped, and we adore Dua Lipa. In our humble opinion, here are the BEST FIVE SONGS by the legendary Dua Lipa (most liked, listened and downloaded songs across the web!!!
Scroll for more!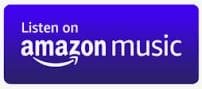 Five All-Time Best Songs of Dua Lipa
Don't Start Now
New Rules
One Kiss
Levitating (feat. DaBaby)
IDGAF


Don't Start Now
Length: 3:03
Release: 2019
Opening Lyrics:
If you don't wanna see me
Did a full 180, crazy
Thinking 'bout the way I was
Did the heartbreak change me? Maybe
But look at where I ended up
I'm all good already
So moved on, it's scary
I'm not where you left me at all, so
If you don't wanna see me dancing with somebody
If you wanna believe that anything could stop me
New Rules
Length: 3:29
Release: 2017
Opening Lyrics:
One
Talkin' in my sleep at night, makin' myself crazy
(Out of my mind, out of my mind)
Wrote it down and read it out, hopin' it would save me
(Too many times, too many times)
My love
He makes me feel like nobody else, nobody else
But, my love
He doesn't love me, so I tell myself, I tell myself
One Kiss
Length: 3:34
Release: 2018
Opening Lyrics:
One kiss is all it takes
Fallin' in love with me
Possibilities
I look like all you need
Let me take the night, I love real easy
And I know that you'll still wanna see me
On the Sunday morning, music real loud
Let me love you while the moon is still out
Something in you, lit up heaven in me
The feeling won't let me sleep
'Cause I'm lost in the way you move, the way you feel
Levitating (feat. DaBaby)
Length: 3:23
Release: 2020
Opening Lyrics:
If you wanna run away with me, I know a galaxy
And I can take you for a ride
I had a premonition that we fell into a rhythm
Where the music don't stop for life
Glitter in the sky, glitter in my eyes
Shining just the way I like
If you're feeling like you need a little bit of company
You met me at the perfect time
You want me, I want you, baby
My sugarboo, I'm levitating
The Milky Way, we're renegading
Yeah, yeah, yeah, yeah, yeah
IDGAF
Length: 3:37
Release: 2018
Opening Lyrics:
You call me all friendly
Telling me how much you miss me
That's funny, I guess you've heard my songs
Well, I'm too busy for your business
Go find a girl who wants to listen
'Cause if you think I was born yesterday
You have got me wrong
So I cut you off
I don't need your love
'Cause I already cried enough
I've been done
I've been moving on, since we said goodbye
I cut you off
I don't need your love, so you can try all you want
Your time is up, I'll tell you why
Dua Lipa : A Song List Worth Listening
I hope you enjoyed listening to Dua Lipa !
I undoubtedly knew that you'll love all five.
Share which song you liked the most in the Comments section below for others to try listening too.
More Music: Juice WRLD: Top 5 Songs
Support Dua Lipa: