Top 5 Tracks of Ava Max
We know how excited you are to be swept away by music through Ava Max's Top 5 Tracks. Australian Unwrapped would like to give you first a glimpse of the life of the artist. Enjoy reading and listening!
All about Ava Max 
Who is Ava Max: Ava Max is an American singer and songwriter born Amanda Koci on February 16, 1994. Max signed with Atlantic Records in 2016, where her breakthrough hit single "Sweet but Psycho" was released in August 2018. It was able to hit the top rank in 22 countries charts, Australia's second highest spot and US Billboard Hot 100 Top 10. The Billboard Hot 100 Top 13 and UK Singles Chart Top 19 single "Kings & Queens" was released in March 2020. Heaven & Hell came out on September 2020 which reached UK Albums Chart Top 2 and US Billboard 200 Top 27 ranks.
Full Name: Amanda Koci
Born: February 16, 1994
Origin: Milwaukee, Wisconsin, U.S.
Genres: Pop – Dance-pop
Zodiac: Aquarius
This post contains some affiliate links. If you click through and make a purchase, I'll earn a commission at no additional cost to you.

Ava's chocolate chip cookies that were going to get burnt was the reason for Ava's signature hairstyle of one long side and one that is shoulder-length. She's cutting her hair and it's not yet done but she felt more like it.
Her stage name was a combination of a masculine name Max and a feminine side Ava – 50/50 like her hair.
I Wanna Dance With Somebody by Whitney Houston is her favorite song in the karaoke.


We freaking love music here at Unwrapped, and we adore Ava Max. In our humble opinion, here are the BEST FIVE SONGS by the legendary Ava Max (most liked, listened and downloaded songs) across the web!!!
Scroll for more!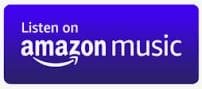 Five All-Time Best Songs of Ava Max
Sweet but Psycho
Kings & Queens
So Am I
Alone, Pt II
My Head & My Heart


Sweet but Psycho
Length: 3:07
Release: 2020
Opening Lyrics:
Oh, she's sweet but a psycho
A little bit psycho
At night she's screamin'
"I'm-ma-ma-ma out my mind"
Oh, she's hot but a psycho
So left but she's right, though
At night she's screamin'
"I'm-ma-ma-ma out my mind"
She'll make you curse, but she a blessin'
She'll rip your shirt within a second
You'll be coming back, back for seconds
With your plate, you just can't help it
Kings & Queens
Length: 2:42
Release: 2020
Opening Lyrics:
If all of the kings had their queens on the throne
We would pop champagne and raise a toast
To all of the queens who are fighting alone
Baby, you're not dancin' on your own
Can't live without me, you wanna, but you can't, no, no, no
Think it's funny, but honey, can't run this show on your own
I can feel my body shake, there's only so much I can take
I'll show you how a real queen behaves, oh
No damsel in distress, don't need to save me
Once I start breathin' fire, you can't tame me
And you might think I'm weak without a sword
But if I had one, it'd be bigger than yours
So Am I
Length: 3:03
Release: 2020
Opening Lyrics:
Do you ever feel like a misfit?
Everything inside you is dark and twisted
Oh, but it's okay to be different
'Cause baby, so am I (so am I, so am I, so am I-I-I-I)
Can you hear the whispers all across the room?
You feel her eyes all over you like cheap perfume
You're beautiful, but misunderstood
So why you tryna be just like the neighborhood?
I can see ya, I know what you're feelin'
So let me tell you 'bout my little secret
I'm a little crazy underneath this
Underneath this
Alone, Pt II
Length: 2:59
Release: 2021
Opening Lyrics:
We were young, posters on the wall
Praying we're the ones that the teacher wouldn't call
We would stare at each other
'Cause we were always in trouble
And all the cool kids did their own thing
I was on the outside, always looking in
Yeah, I was there but I wasn't
They never really cared if I was in
We all need that someone
Who gets you like no one else
Right when you need it the most
We all need a soul to rely on
A shoulder to cry on
A friend through the highs and the lows
My Head & My Heart
Length: 2:54
Release: 2020
Opening Lyrics:
Baby, now and then
I think about me now and who I could have been
And then I picture all the perfect that we lived
'Til I cut the strings on your tiny violin, oh whoa
My mind's got a m-m-mind of its own right now
And it makes me hate me
I'll explode like a dynamite if I can't decide, baby
My head and my heart are torturing me, yeah
'Cause my mind, and your arms, I go to extremes, yeah
When angels tell me run, and monsters call it love, oh
My head and my heart are caught in-between, yeah
Ava Max : A Song List Worth Listening
I hope you enjoyed listening to Ava Max !
I undoubtedly knew that you'll love all five.
Share which song you liked the most in the Comments section below for others to try listening too.
More Music: Jason Derulo: Top 5 Songs
Support Ava Max: