Top 5 Tracks of Jason Derulo
We know how excited you are to be swept away by music through Jason Derulo's Top 5 Tracks. Australian Unwrapped would like to give you first a glimpse of the life of the artist. Enjoy reading and listening!
All about Jason Derulo 
Who is Jason Derulo: Jason Derulo was born Jason Joel Desrouleaux on September 21, 1989. This American singer, songwriter, and dancer was able to release eleven hit singles including "Wiggle", "Talk Dirty", "Want to Want Me", "Trumpets", "It Girl", "In My Head", "Ridin' Solo", and "Whatcha Say" which are all certified platinum.
Full Name: Jason Joel Desrouleaux
Born: September 21, 1989
Origin: Miramar, Florida, U.S.
Genres: Pop – R&B
Zodiac: Virgo
This post contains some affiliate links. If you click through and make a purchase, I'll earn a commission at no additional cost to you.

His stage last name Derulo came from his real last name Desrouleaux which is pronounced as Derulo.
He played basketball when he was young and music people were introduced to him by his basketball coach.
He loves canned tuna for his muscles.


We freaking love music here at Unwrapped, and we adore Jason Derulo. In our humble opinion, here are the BEST FIVE SONGS by the legendary Jason Derulo (most liked, listened and downloaded songs) across the web!!!
Scroll for more!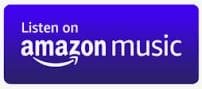 Five All-Time Best Songs of Jason Derulo
Swalla (feat. Nicki Minaj & Ty Dolla $ign)
Savage Love (Laxed – Siren Beat)
Want to Want Me
Take You Dancing
Love Not War (The Tampa Beat)


Swalla (feat. Nicki Minaj & Ty Dolla $ign)
Length: 3:36
Release: 2017
Opening Lyrics:
Drank
Young Money
Love in a thousand different flavours
I wish that I could taste them all tonight
No, I ain't got no dinner plans
So you should bring all your friends
I swear that to all y'all my type
All you girls in here, if you're feeling thirsty
Come on take a sip 'cause you know what I'm servin'
Shimmy shimmy yay, shimmy yay, shimmy ya (drank)
Swalla-la-la (drank)
Swalla-la-la (swalla-la-la)
Swalla-la-la
Savage Love (Laxed – Siren Beat)
Length: 2:51
Release: 2020
Opening Lyrics:
If I woke up without ya
I don't know what I would do
Thought I could be single forever 'til I met you
Usually don't be fallin', be fallin', fallin' first
You got a way of keeping me comin' back to back
I just found out the only reason that you lovin' me
Was to get back at your ex lover but before you leave
Usually I would never, would never even care
Baby, I know she creepin' I feel it in the air
Every night and every day
I try to make you stay
But your
Savage love
Did somebody, did somebody
Break your heart?
Lookin' like an angel
But your savage love
When you kiss me
Want to Want Me
Length: 3:27
Release: 2014
Opening Lyrics:
It's too hot to sleep
I got the sheets on the floor
Nothing on me
And I can't take it no more
It's 100 degrees
I got one foot out the door
Where are my keys?
'Cause I gotta leave, yeah
In the back of the cab
I tip the driver 'head of time
Get me there fast (uh)
I got your body on my mind
I want it bad
Ooh, just the thought of you
Gets me so high
So high
Take You Dancing
Length: 3:10
Release: 2021
Opening Lyrics:
Da-da-da-da-da-da
Da-da-da-da-da-da
Da-da-da-da-da-da
Da-da-da-da-da-da (Jason Derulo)
Pull up, skrrt-skrrt on your body
Performin' just like my 'Rari
You're too fine, need a ticket
I bet you taste expensive
Pouring up, up, up by the liter
If you keepin' up you's a keeper
Tequila and vodka
Girl, you might be a problem
Run away, run away, run away, run away
I know that I should
But my heart wanna stay, wanna stay, wanna stay, wanna stay now
You can see it in my eyes that I wanna take you down right now if I could
So I hope you know what I mean when I say
Love Not War (The Tampa Beat)
Length: 3:12
Release: 2020
Opening Lyrics:
Jason Derulo (yeah)
Oh, oh
Ooh
Bust it open for a gift
I put diamonds on your wrist
I can't buy your lovin'
It's never enough
I took that girl on a trip
'Cause we was arguin'
Ever since we stopped touchin'
We're not in touch
I know money can't buy, buy, buy your love
I guess I didn't try, try hard enough
But we could work this like a nine-to-five
Oh, oh
Mama told me stop playin', playin' all the games
Steady throwin' dollars, expectin' change
But every war ends the same
Jason Derulo : A Song List Worth Listening
I hope you enjoyed listening to Jason Derulo !
I undoubtedly knew that you'll love all five.
Share which song you liked the most in the Comments section below for others to try listening too.
More Music: Fetty Wap: Top 5 Songs
Support Jason Derulo: