Best Cruises in Melbourne in 2020
When you are in Melbourne, one thing you must do is cruising around. Whether you want to go for a short cruise or a long cruise, all types of options are available in Melbourne. So make your 2020 memorable on a cruise trip in Melbourne. This surely is going to be that ocean holiday which you are longing for. So pack your bags and fly to Melbourne to cruise around this amazing city.
1. New Zealand Cruise Q003 – Queen Elizabeth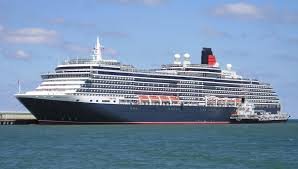 One of the most wonderful cruise trips from Melbourne you can ever have is in Queen Elizabeth of Cunard Line. The cruise will start its trip on 12th January 2020 from Melbourne and after travelling in the sea for 14 nights, it will disembark in Melbourne on 26th January 2020. During the trip you will be visiting Fjordland Nat Park, Dunedin, Akaroa, Wellington, Napier, Auckland, and Bay of Islands. There are three classes of staterooms in Queen Elizabeth: Queens Grill Suites which are the most lavish, Princess Grill Suites which are sophisticated, and last but not the least Britannia class which has a club balcony, dining room, balcony and ocean view. The Queens Grill Suites and Princess Grill Suites have many privileges for the guests including grill dining rooms and private lounges.
2. Pacific Islands Cruise S008 – Carnival Spirit

Carnival Spirit of the Carnival cruises will be departing from Melbourne on 10th February 2020 and, after travelling in sea for 12 nights, will be disembarking in Melbourne on 22nd February 2020. While on the journey, the cruise will take you to the ports of Isle of Pines and Mare Island of New Caledonia; Mystery Island of Vanuatu; and Lifou and Noumea in New Caledonia. There are 31 cabin categories in Carnival Spirit. The different types of cabins are interior staterooms, ocean rooms with private balcony, ocean view rooms, ocean rooms with French doors, and five grades of suites. Most of the cabins of this cruise are outside and constitute of private balconies. The cabins also comprise of gift amenity basket in bathrooms. Carnival comfort bed, flat-screen television, bathrobes, safe, hairdryer, mini-bar, beach towels, plush mattresses on the bed, pillows, linens, and duvets. The design and wonderful lighting in rooms add to the beauty of these interior staterooms.
3. Silver Whisper Cruise from Melbourne to Singapore – Silver Whisper
If you want to travel to Singapore from Melbourne through a cruise in 16 nights, then you must book the Silver Whisper Cruise from Melbourne to Singapore which will depart on 22nd March 2020 and will disembark in Singapore on 7th April 2020. Starting the cruise journey from Melbourne, you will be travelling to Kangaroo Island, Albany, Fremantle, Denpasar (Bali), Semarang, and Singapore. In 2020, the Silver Whisper cruise will also pioneer its 140 day World cruise journey where it will travel to all the continents including Antarctica. Although it is a small ship, it is equipped with many luxuries. The staterooms in this ship are suites having ocean views. Most of the staterooms also have a private teakwood balcony. The staterooms have many facilities including twin or queen size beds, mini bar, sitting area having sofa, chair and coffee table, refrigerator, full-sized bath, direct dial telephone, walk-in robe, flat-screen television, personal safe, writing desk and vanity table with hairdryer. Butler's services are also provided to every room.
4. Australia Getaway Cruise 5090 – Golden Princess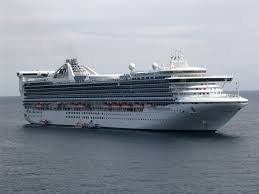 If you want to have a break from your daily routine and do not have much time, then you can get aboard the Golden Princess for Australia Gateway Cruise 5090. The cruise will take you to a 2-night trip as it departs from Melbourne on 6th April 2020 and disembarks in Sydney on 8th April 2020. The cruise comes with 35 price categories and six different types of cabins including insides, outsides, balcony cabins, balcony suites, outside mini-suites with balconies and outside mini-suites without balconies. All the rooms are equipped with many facilities as well as surprises like chocolates on pillow at night, and bathrobes and amenity kits. 24 hours of complimentary room service is also provided to the guests. Some cabins are interconnected in order to accommodate larger families. 26 of the cabins are accessible by wheelchair. There is no better way than to utilize your free time and come out of your boring routine on this Golden Princess.
5. New Zealand Cruise H043 – Sapphire Princess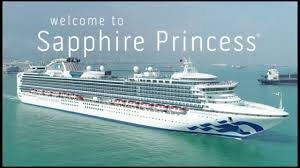 The Sapphire Princess Cruise is all set to take you on a trip of 13 nights from Melbourne. The trip starts as the ship leaves the shores of Melbourne on 28th October 2020 and by travelling through Fjordland Nat Park, Dunedin, Wellington, Napier, Rotorua, and Auckland, will end as it disembarks in Melbourne on 10th November 2020. The Sapphire Princess also comprises six types of cabins and its structure is almost similar to that of Golden Princess. There is a Princess theatre where you can spend your evenings in glamorous shows. The 12 bars on this ship have lounges where you can enjoy live music and dance your night out. There also is a three-deck-high street café style Piazza where you can get caffeinated with the most amazing coffee. Duty-free shops and internet café are also available on this cruise.
6. Australia and New Zealand Cruise – Viking Orion
Another amazing trip which you can board from Melbourne is the Australia and New Zealand cruise on Viking Orion from the Viking Ocean Cruises. The cruise will start its 15-night journey on 11th November 2020 from Melbourne and will disembark in Auckland on 25th November 2020. During the journey you will be visiting the ports of Hobart, Dunedin, Christchurch, Wellington, Napier and Rotorua (Tauranga). The staterooms of Viking Orion are equipped with facilities including private balcony, interactive television system, complimentary 24-hour room service, 42 inches flat screen 3D television, luxury toiletries, free Wi-Fi, on-demand movies, direct-dial satellite phone, mini-refrigerator, luxury linen, robes and slippers, security safe, binoculars, mini-bar, anti-fog mirrors, king size bed, heated floors, hairdryer, and showers. The guests have a private verandah from where they can enjoy marvellous views.
7. Kangaroo Island Cruise W055N – Pacific Dawn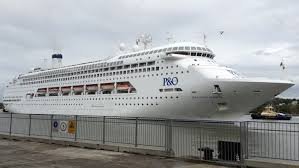 A 4 night trip of Pacific Dawn is awaiting you in November 2020. The Pacific Dawn is all set for a trip to Kangaroo Island during which it will start the journey from Melbourne on 13th November 2020, will reach Kangaroo Island on 15th November 2020 and will disembark in Melbourne on 17th November 2020. There are five kinds of staterooms in Pacific Dawn including Suite with Balcony, Oceanview stateroom, mini-suite with balcony, inside stateroom, and Balcony. Most of the cabins include a third or fourth bed to accommodate families. The cabins have good space with twin beds which can be converted into queen-sized beds. Some other facilities provided in the Pacific Dawn include a flat-screen television, interactive video system, refrigerator, toiletries, bathrobes, and a personal safe. There are almost 20 cabins that are interconnected to accommodate large families.
8. Penguin Parades to Pinot Noir Cruise – Star Breeze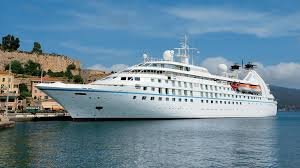 Want to enjoy a Penguin Parade as well as a cruise trip? You are at the right place. The Star Breeze of Windstar Cruises is going on a voyage where you will depart from Melbourne on a trip of 13 nights and will disembark in Sydney after watching amazing views as well as a Penguin parade. The cruise will start its journey on 10th December 2020 from Melbourne and will travel to Adelaide, Kangaroo Island, Portland, Port Arthur, Hobart, Wineglass Bay, Launceston, Phillip Island, and Eden and will end its trip in Sydney on 23rd December 2020. The staterooms have ocean views, twin beds or queen-sized beds, Bose Soundtrack speakers, and flat-screen television with a DVD player. The staterooms are furnished with Egyptian cotton bedding, large bath, roomy shower, massage shower head, bath products, waffle weave robe, and slippers. 24 hours room service is also available on the ship.
9. New Zealand Cruise S004 – Carnival Spirit
The Carnival Spirit cruise of the Carnival Cruises will be taking you to a 10 night trip from Melbourne on 14th January 2020. The ship will embark its journey from Melbourne and while travelling to Fjordland Nat Park, Dunedin, Akaroa, and Wellington, will end its journey in Melbourne on 24th January 2020. The staterooms in this ship have 31 cabin categories including interior staterooms, ocean rooms with private balcony, ocean view rooms, ocean rooms with French doors, and five different grades of suites. A gift amenity basket is also present in each cabin. You will get a flat-screen television, comfortable bed with plush mattresses, safe, bathrobes, mini bar, hairdryer, beach towels, duvets, pillows, and linens.
10. A Taste of Tasmania Cruise A010 – Pacific Aria
Pacific Aria of the P&O Cruises Australia is all set for its journey from Melbourne for five nights from 9th February 2020. The cruise will start its journey from Melbourne and while travelling to Hobart, Port Arthur and Burnie will disembark in Melbourne on 14th February 2020. So make your Valentine special on this amazing cruise. The five categories of staterooms in Pacific Aria are Penthouse, Inside, Suite with Balcony, Oceanview and Balcony. The staterooms on higher decks cost more as compared to lower decks, making it 23 different price levels. Every room has a wardrobe, ensuites, twin beds which can be converted to a queen-sized bed, bathtub and shower or whirlpool bath, flat-screen television, interactive video system, refrigerator, telephone, personal safe, and Air Conditioner.
Also Read:
Top Ten Cruises from Sydney 2020
Conclusion
Melbourne cruises are once in a lifetime experience. Make sure when you visit Melbourne, you get a chance to be part of a small or large cruise, because you will never forget this trip. You will be able to see the beautiful and marvellous sea and beaches of Melbourne and nearby areas. Depending upon the time and money you can invest, you can choose from a number of cruises to travel on. Some of the cruises are mentioned in this article, just to make the decision easier for you
A cruise from Melbourne is a must-do thing. You will surely enjoy the beauty of nature and your time on the cruise.
References
https://www.cruisesalefinder.com.au/australia/melbourne-cruise-sale
https://www.travelonline.com/cruises/departing/melbourne
Main Image Source : Pixabay
Also See : What Is Melbourne Most Famous For?
What are the Best Places to Visit as Backpackers in Australia?