Poland is a country with a rich history, stunning architecture, and diverse cultural experiences. Here are some of the top must-visit cities in Poland:
Kraków:
Known as the cultural capital of Poland, Kraków is a city of medieval charm, stunning architecture, and a vibrant arts scene. The Wawel Castle, Main Market Square, and St. Mary's Basilica are some of its iconic landmarks. The nearby Auschwitz-Birkenau concentration camp is also a solemn but important historical site.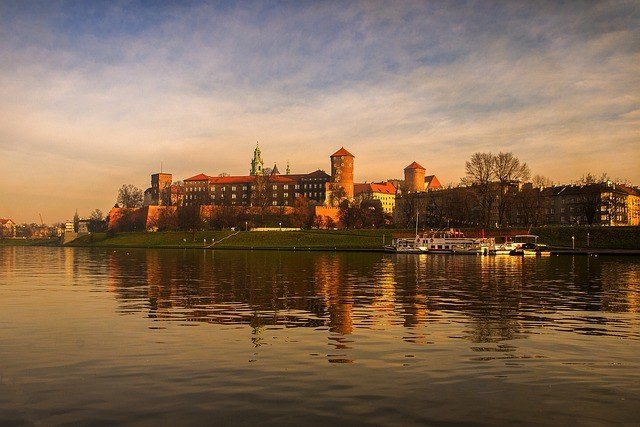 Warsaw:
The capital city of Poland, Warsaw, offers a mix of history and modernity. The Old Town was meticulously rebuilt after World War II and is now a UNESCO World Heritage site. The Warsaw Uprising Museum, Wilanów Palace, and the Palace of Culture and Science are notable attractions.
Wrocław:
This city is known for its picturesque Old Town, featuring charming market squares, colorful buildings, and the iconic Wrocław Gnomes scattered throughout the city. The Gothic-style Wrocław Cathedral and the Centennial Hall, a UNESCO-listed building, are must-see landmarks.
Gdańsk:
Located on the Baltic Sea, Gdańsk is known for its maritime history and stunning architecture. The Long Market and the medieval Gdańsk Crane are notable sites in the city. Nearby Sopot and Gdynia make up the Tricity metropolitan area, offering a diverse range of attractions.
Poznań:
This city is famous for its lively atmosphere and historical significance. The Old Market Square, with its colorful buildings and the iconic Poznań Town Hall, is a focal point. The Imperial Castle and the Cathedral of St. Peter and Paul are also worth visiting.
Łódź:
Often referred to as the "Polish Manchester," Łódź has a rich industrial history. Today, it's known for its dynamic arts scene, including film and fashion. The EC1 Łódź – City of Culture complex and the Manufaktura shopping and cultural complex are popular spots.
Toruń:
This medieval city is known for its well-preserved Gothic architecture and as the birthplace of Nicolaus Copernicus. The Old Town and the Teutonic Knights' Castle are major attractions. Toruń is also famous for its gingerbread.
Zakopane:
Nestled in the Tatra Mountains, Zakopane is a popular destination for outdoor enthusiasts. It's a great base for hiking, skiing, and experiencing the traditional highland culture of Poland.
Kraków:
Located on the Baltic Sea, Szczecin boasts a mix of historic architecture and modern urban development. The Pomeranian Dukes' Castle and Wały Chrobrego Promenade are highlights.
These cities offer a diverse range of experiences, from historical sites and cultural landmarks to natural beauty and modern amenities. Each has its own unique charm and contributes to the rich tapestry of Poland's heritage.