NBA is a worldwide phenomenon in sports. Many people are hooked on the skills of famous basketball players. It wows all ages may it be kids, youngsters, middle-aged ones, and elders. This game of basketball that transcends through different times in history has inspired lots of people not just to play basketball for a hobby or exercise but even for professional work.
Here are 10 of the best NBA plays in recent history (in no particular order):
Larry Bird's steal and pass to Dennis Johnson (1987): Dennis Johnson made the game-winning layup in Game 5 of the 1987 Eastern Conference Finals after Larry Bird produced a spectacular steal beneath the opponent's hoop.
Blake Griffin's dunk over Kendrick Perkins (2012): Blake Griffin showed off his remarkable quickness and strength by executing a strong one-handed slam over Kendrick Perkins during a regular-season game in 2012.
Vince Carter's dunk over Frederic Weis (2000): Vince Carter performed "The Dunk of Death," a mind-blowing dunk over 7'2″ French center Frederic Weis, at the 2000 Summer Olympics.
Ray Allen's three-pointer in Game 6 (2013): Ray Allen made a crucial three-pointer in the final seconds of Game 6 of the 2013 NBA Finals, which the Miami Heat needed to force overtime and ultimately win the series.
Magic Johnson's "Baby Hook" (1987): Magic Johnson's running "Baby Hook" shot past the Boston Celtics' defenders in Game 4 of the 1987 NBA Finals gave the Los Angeles Lakers victory and tied the series.
"The Shot" by Michael Jordan (1998): The Chicago Bulls won their sixth championship when Michael Jordan made the game-winning shot in Game 6 of the 1998 NBA Finals over Bryon Russell.
Allen Iverson's crossover on Michael Jordan (1997): Allen Iverson famously performed a crossover move on Michael Jordan during a regular-season game between the Philadelphia 76ers and the Chicago Bulls, knocking him off balance and making the basket.
Kobe Bryant's 81-point game (2006): The second-highest point total in NBA history was achieved by Kobe Bryant on January 22, 2006, when he outscored the Toronto Raptors by 81 points in a single game.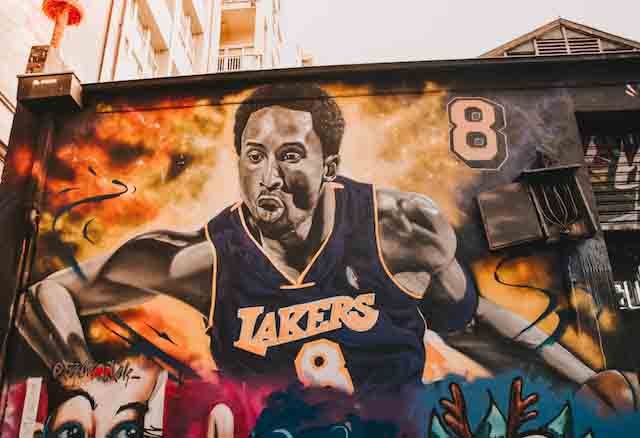 9. LeBron James' block in Game 7 (2016): LeBron James raced down and blocked Andre Iguodala's attempt in the last seconds of Game 7 of the 2016 NBA Finals, stopping the Golden State Warriors from scoring the game-winning score.
10. Kawhi Leonard's "The Shot" (2019): Kawhi Leonard helped the Toronto Raptors progress to the next round of the 2019 NBA Playoffs by making a buzzer-beating jumper in Game 7 that hit the rim multiple times before going in.
Wrapping Up
Sports is one way to unlock your skills. It may not be easy to be good at this at the onset, but constant practice and continuous learning can make you better and sooner be the best person you know. Keep balling!