The Neighbourhood: A Quick-Read Bio Revealed
Here's the bio, life, career, awards, facts, trivia, and favorites of The Neighbourhood. We would like to take you through the chapters in the life and career of one of the world's talented musicians. This is Australian Unwrapped's compilation of research about The Neighbourhood. Enjoy the journey!
Also Known As: The NBHD
Origin: Newbury Park, California, U.S.
Genres: Alternative rock – Indie rock – Pop rock – R&B – Indie pop
Genres: Jesse Rutherford – Jeremy Freedman – Zach Abels –  Mikey Margott – Brandon Alexander Fried
This post contains some affiliate links. If you click through and make a purchase, I'll earn a commission at no additional cost to you.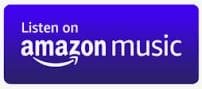 Early Start
Vocalist Jesse Rutherford, guitarists Jeremy Freedman and Zach Abels, bassist Mikey Margott, and drummer Brandon Alexander Fried formed the American rock band the Neighbourhood (sometimes rendered as "THE NBHD") in 2011 in Newbury Park, California.

Career Journey
2012: The Neighbourhood released "Female Robbery" and "Sweater Weather"
2013: Their debut album I Love You was performed by the band at Coachella which was officially released under Columbia Records. They released their EP called The Love Collection.
2014: Drummer Bryan Sammis left the band.
2015: Wiped Out! was the title of their second album which was preceded by the lead single "R.I.P. 2 My Youth" that soared to US Billboard 200 number 13 spot.
2017: Hard was released by The Neighbourhood, reaching number 183 on the US Billboard 200 chart.
2018: Another EP of the band called To Imagine was released.
2019: Their single, "Middle of Somewhere" was launched with a music video. The Neighbourhood's single, "Yellow Box" was released and showcased on an action game, Death Stranding in October of this year. The lyric video for "Yellow Box" was launched in November.
2020: They have achieved worldwide acclaim with their songs "Sweater Weather," from their album, "I Love You." and "Daddy Issues," from their album, Wiped Out!, as it went viral on TikTok.

Awards & Recognition
I Love You (album) – number 39 on the US Billboard 200
"R.I.P. 2 My Youth" – number 13 position on the US Billboard 200
EP Hard – number 183 position on the US Billboard 200 chart

Fun Facts & Trivia
California is the band's favorite place to do their performance.
Their band name is from the British English because the American English has been used already.
The band is obsessed with the color black and white.

Australian Unwrapped's Chosen Song from The Neighbourhood:
Daddy Issues
Length: 4:20
Release: 2016
Opening Lyrics:
Take you like a drug
I taste you on my tongue
You ask me what I'm thinking about
I tell you that I'm thinking about
Whatever you're thinking about
Tell me something that I'll forget
And you might have to tell me again
It's crazy what you'll do for a friend
Go ahead and cry, little girl
Nobody does it like you do
I know how much it matters to you
I know that you got daddy issues
And if you were my little girl
I'd do whatever I could do
I'd run away and hide with you
I love that she's got daddy issues, and I do too


More Songs to Listen to:
The Neighbourhood: Top 5 Songs
Closing page…
I hope you enjoyed knowing bits of the life of the music artist, The Neighbourhood!
We have lots to offer about him.
Click the link above for The Neighbourhood: Top 5 Songs to listen and relax or get on to the next artist whose life we are featuring next, Lauv.
Share which segment you liked the most in the Comments section below so others can check it out!
Return to: Daddy Yankee: Bio, Life, Career, Awards, Facts, Trivia, Favorites
Next Bio: Lauv: Bio, Life, Career, Awards, Facts, Trivia, Favorites
Support The Neighbourhood: