Daddy Yankee: A Quick-Read Bio Revealed
Here's the bio, life, career, awards, facts, trivia, and favorites of Daddy Yankee. We would like to take you through the chapters in the life and career of one of the world's talented musicians. This is Australian Unwrapped's compilation of research about Daddy Yankee. Enjoy the journey!
Full Name: Ramón Luis Ayala Rodríguez
Born: February 3, 1977
Origin: San Juan, Puerto Rico
Genres: Reggaeton – Hip hop – Latin pop – Trap – Dancehall
Zodiac: Aquarius
This post contains some affiliate links. If you click through and make a purchase, I'll earn a commission at no additional cost to you.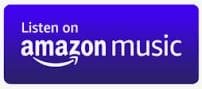 Early Start
When Ayala took a break from a studio recording session, he was shot in the leg and lost his dream of becoming a pro baseball player. This incident allowed him to pursue a career in music even though the bullet was never removed.
It was with the song "So' Persigueme, No Te Detengas" on DJ Playero's 1994 Mixtape, Playero 34, that he first gained attention.
No Mercy was his first solo studio album, released through White Lion Records and BM Records in Puerto Rico on April 2, 1995.
During his early career, he imitated Vico C's rap style.
The Dembow rhythm inspired him to emulate other artists in the genre, such as DJ Playero, DJ Nelson, and Tempo.

Career Journey
2004: El Cartel Records and VI Music released Ayala's album, Barrio Fino, which was produced by Luny Tunes and DJ Nelson.
2005: Ayala won several international awards, establishing himself as one of the most recognizable reggaeton artists in the industry. He received the Lo Nuestro Award in the "Album of the Year" category for Barrio Fino as his first award.
2006: Time cited Ayala's $20 million record contract with Interscope Records, 2 million copies of Barrio Fino sold, and his endorsement of Pepsi as reasons for his election as one of the 100 most influential people of 2006.
2012: Daddy Yankee's sixth studio album, Prestige was released.
2013: The mixtape entitled "King Daddy", produced by Los De La Nazza (Musicologo & Menes), and part of the Imperio Nazza Mixtapes series, was released in digital-format.
2014: Using the Scorpions' "Send Me An Angel" instrumental with a rap sampler, his single "Ora Por Mí" (Spanish for "Pray For Me") was released as part of King Daddy's bonus tracks.
2018: Following the release of "Hielo", Daddy Yankee released "Vuelve" with Bad Bunny as a collaboration.

Awards & Recognition
He won 184 awards from 484 nominations
five Latin Grammy Awards
two Billboard Music Awards,
14 Billboard Latin Music Awards
two Latin American Music Awards
eight Lo Nuestro Awards
an MTV Video Music Award
six ASCAP Awards

Fun Facts & Trivia
His stage moniker came from the word Yankee which means 'big shot' in Puerto Rico.
He's an adventurer and he loves zip-lining.
Due to the busy schedule, he doesn't have the time to go to his barber so the barber comes to his private plane.

Australian Unwrapped's Chosen Song from Daddy Yankee:
Despacito
Length: 3:49
Release: 2017
Opening Lyrics:
Come and move that in my direction
So thankful for that, it's such a blessin', yeah
Turn every situation into heaven, yeah
Oh-oh, you are
My sunrise on the darkest day
Got me feelin' some kind of way
Make me wanna savor every moment slowly
You fit me tailor-made, love how you put it on
Got the only key, know how to turn it on
The way you nibble on my ear, the only words I wanna hear
Baby, take it slow so we can last long
Tú, tú eres el imán y yo soy el metal
Me voy acercando y voy armando el plan
Sólo con pensarlo se acelera el pulso
Ya, ya me está gustando más de lo normal
Todos mis sentidos van pidiendo más
Esto hay que tomarlo sin ningún apuro


More Songs to Listen to:
Closing page…
I hope you enjoyed knowing bits of the life of the music artist, Daddy Yankee!
We have lots to offer about him.
Click the link above for Daddy Yankee: Top 5 Songs to listen and relax or get on to the next artist whose life we are featuring next, The Neighbourhood.
Share which segment you liked the most in the Comments section below so others can check it out!
Return to: The Killers: Bio, Life, Career, Awards, Facts, Trivia, Favorites
Next Bio: The Neighbourhood: Bio, Life, Career, Awards, Facts, Trivia, Favorites
Support Daddy Yankee: