Top 5 Tracks of The Lumineers
We know how excited you are to be swept away by music through The Lumineers' Top 5 Tracks. Australian Unwrapped would like to give you first a glimpse of the life of the artist. Enjoy reading and listening!
All about The Lumineers 
Who are The Lumineers: Wesley Schultz (lead vocals, guitar) and Jeremiah Fraites (drums, percussion, piano) composed the American folk rock band based in Boulder, Colorado, The Lumineers . "Ho Hey", "Stubborn Love", "Ophelia", "Angela" and "Cleopatra" were some of their internationally acclaimed hit singles that paved their way to prominence. Their first album (2012:self-titled) made it to U.S. Billboard 200 top 2 spot and certified US-Canada-Ireland triple platinum plus Australia gold certified. Cleopatra was their second album which peaked to Billboard 200 top spot and US certified platinum. III released in September 2019 was the title of the third album of the band which ranked at Billboard 200 top 2 while Brightside was the fourth one released in January 2022.
Origin: Denver, Colorado, U.S. – Ramsey, New Jersey, U.S.
Genres: Indie folk – Folk rock – Americana
This post contains some affiliate links. If you click through and make a purchase, I'll earn a commission at no additional cost to you.

Free Beer was the name of Wesley Schultz & Jeremiah Fraites' first band.
Suspenders and a hat were the elements comprising the superhero outfit of Drummer Jeremiah Fraites.
Their first show in Chicago was at Reggie's Rock Club.


We freaking love music here at Unwrapped, and we adore The Lumineers. In our humble opinion, here are the BEST FIVE SONGS by the legendary The Lumineers (most liked, listened and downloaded songs) across the web!!!
Scroll for more!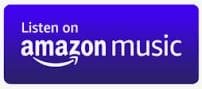 Five All-Time Best Songs of The Lumineers
Ho Hey
Ophelia
Stubborn Love
Sleep On The Floor
Cleopatra


Ho Hey
Length: 2:40
Release: 2012
Opening Lyrics:
I been tryin' to do it right
(Hey) I been livin' a lonely life
(Ho) I been sleepin' here instead
(Hey) I been sleepin' in my bed
(Ho) I been sleepin' in my bed
(Hey)
(Ho)
(Ho) so show me family
(Hey) all the blood that I will bleed
(Ho) I don't know where I belong
(Hey) I don't know where I went wrong
(Ho) but I can write a song
(Hey)
I belong with you, you belong with me
You're my sweetheart
I belong with you, you belong with me
You're my sweet
Ophelia
Length: 2:43
Release: 2016
Opening Lyrics:
I, I, when I was younger
I, I, should have known better
And I can't feel no remorse
And you don't feel nothing back
I, I, got a new girlfriend
She feels like he's on top
And I don't feel no remorse
And you can't see past my blinders
Oh, Ophelia
You've been on my mind girl since the flood
Oh, Ophelia
Heaven help a fool who falls in love
I, I, got a little paycheck
You got big plans and you gotta move
And I don't feel nothing at all
And you can't feel nothing small
Stubborn Love
Length: 4:39
Release: 2013
Opening Lyrics:
She'll lie and steal and cheat
And beg you from her knees
Make you think she means it this time
She'll tear a hole in you, the one you can't repair
But I still love her, I don't really care
When we were young
Oh-oh, we did enough
When it got cold
Ooh-ooh, we bundled up
I can't be told
Ah-ah it can't be done
It's better to feel pain, than nothing at all
The opposite of love's indifference
So pay attention now
I'm standing on your porch screaming out
And I won't leave until you come downstairs
Sleep On The Floor
Length: 3:31
Release: 2016
Opening Lyrics:
Pack yourself a toothbrush, dear
Pack yourself a favorite blouse
Take a withdrawal slip
Take all of your savings out
'Cause if we don't leave this town
We might never make it out
I was not born to drown
Baby, come on
Forget what Father Brennan said
We were not born in sin
Leave a note on your bed
Let your mother know you're safe
And by the time she wakes
We'll have driven through the state
We'll have driven through the night
Baby, come on
If the sun don't shine on me today
And if the subways flood and bridges break
Will you lay yourself down and dig your grave
Or will you rail against the dying day?
Cleopatra
Length: 3:21
Release: 2016
Opening Lyrics:
I was Cleopatra, I was young and an actress
When you knelt by my mattress, and asked for my hand
But I was sad you asked it, as I laid in a black dress
With my father in a casket, I had no plans, yeah
And I left the footprints, the mud stain on the carpet
And it hardened like my heart did when you left town
But I must admit it, that I would marry you in an instant
Damn your wife, I'd be your mistress just to have you around
But I was late for this, late for that, late for the love of my life
And when I die alone, when I die alone, die I'll be on time, ah, yeah
The Lumineers : A Song List Worth Listening
I hope you enjoyed listening to The Lumineers !
I undoubtedly knew that you'll love all five.
Share which song you liked the most in the Comments section below for others to try listening too.
More Music: AWOLNATION: Top 5 Songs
Support The Lumineers: