Kiiara: A Quick-Read Bio Revealed
Here's the bio, life, career, awards, facts, trivia, and favorites of Kiiara. We would like to take you through the chapters in the life and career of one of the world's talented musicians. This is Australian Unwrapped's compilation of research about Kiiara. Enjoy the journey!
Full Name: Kiara Saulters
Born: May 24, 1995
Origin: Wilmington, Illinois, U.S.
Genres: Pop – Alternative R&B – Experimental pop -Electro-pop
Zodiac: Gemini
This post contains some affiliate links. If you click through and make a purchase, I'll earn a commission at no additional cost to you.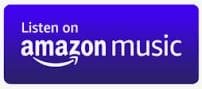 Early Start
Wilmington, Illinois, was Kiiara's hometown.
She worked at a hardware store while recording her breakout EP.
As part of her attempt to familiarize herself with the music process and get practice recording, she started an internship at a studio.

Career Journey
2013: Kiiara released a solo acoustic pop single under her real name, entitled "Bring Me Back".
2015: Kiara Saulters changed her stage name to Kiiara after signing to Atlantic Records and the release of her debut single "Gold".
2016: Kiiara performed "Gold" on The Tonight Show with Jimmy Fallon for her television debut.
2017: Linkin Park's single, "Heavy", which was released digitally, featured Kiiara.
2018: Cheat Codes' single "Put Me Back Together" included Kiiara's vocals.
2019: She launched the single "Open My Mouth" with the lead single from her debut studio album, along with another single "Bipolar".
2020: Kiiara released her debut studio album Lil Kiiwi, which spawned her previously launched singles "Gold", "Feels", and "Whippin" featuring Felix Snow, as well as new singles "I Still Do", "Never Let You", and "Numb" with DeathByRomy and Pvris.

Awards & Recognition
2015 single "Gold" – Top 13 on the Billboard Hot 100 chart

Fun Facts & Trivia
Kiara attended Wilmington High School where she played for the school's volleyball team.
She also worked as a hardware store clerk.
A studio internship helped her became familiar with the music process and practice recording.

Artist's Favorites
| | |
| --- | --- |
| Song:  | Danger Zone (By Kenny Loggins) |
| Celebrity Crush:  | Yelawolf |
| Color:  | Black |
| Musical Influences:  | Rihanna, Eminem, Linkin Park, Yelawolf |

Australian Unwrapped's Chosen Song from Kiiara:
Gold
Length: 3:45
Release: 2016
Opening Lyrics:
Roof was fallin', let me, love me, fallin', I just know
Roof was fallin', let me, love me, fallin', I just know
Roof was fallin', let me, love me, fallin', I just know
Roof was fallin', let me, love me
Gold up in my, gold up in my teeth
(Gold up, gold up in my teeth)
Don't care what you say to me, I'ma bite your feelings out
(Gold up in my teeth)
I missed you in the basement
(Gold up in my teeth)
But your brother was a good substitute for you
And if you love me, love me, but you never let me go
When the roof was on fire, you never let me know
Say you're sorry honey, but you never really show
And I could leave the party without ever letting you know
Without ever letting you know


More Songs to Listen to:
Closing page…
I hope you enjoyed knowing bits of the life of the music artist, Kiiara!
We have lots to offer about him.
Click the link above for Kiiara: Top 5 Songs to listen and relax or get on to the next artist whose life we are featuring next, Selena Gomez.
Share which segment you liked the most in the Comments section below so others can check it out!
Return to: The Lumineers: Bio, Life, Career, Awards, Facts, Trivia, Favorites
Next Bio: Selena Gomez: Bio, Life, Career, Awards, Facts, Trivia, Favorites
Support Kiiara: