AWOLNATION: A Quick-Read Bio Revealed
Here's the bio, life, career, awards, facts, trivia, and favorites of AWOLNATION. We would like to take you through the chapters in the life and career of one of the world's talented musicians. This is Australian Unwrapped's compilation of research about AWOLNATION. Enjoy the journey!
Origin: Los Angeles, California, U.S.
Genres: Alternative rock – Electronic rock – Indie rock – Electropop – Pop rock – Dance-rock
Members: Aaron Bruno – Isaac Carpenter – Zach Irons – Daniel Saslow – Josh Moreau
This post contains some affiliate links. If you click through and make a purchase, I'll earn a commission at no additional cost to you.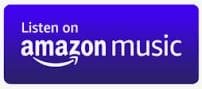 Early Start
In 2009, Red Bull Records approached Aaron Bruno and asked if he wanted free use of their Los Angeles recording studio.
After recording a few songs in the studio, he signed with the label as a "partnership" and was given the freedom to make the recordings he wanted.
Before creating Awolnation, Bruno was in Home Town Hero with Drew Stewart and Under the Influence of Giants with Dave Amezcua.
Despite writing all his songs by himself, Bruno relies on close family and friends as well as respected artists for guidance.

Career Journey
2010: The band launched their first EP Back from Earth.
2011: They released their debut album Megalithic Symphony digitally under Red Bull Records whose first single, "Sail", ranked 10th in the U.S.
2012: The band released an Extended Play, "I've Been Dreaming", for free download in their official website which spawned 3 unreleased songs, ("I've Been Dreaming", "Shoestrings", "Swinging From The Castles") and recorded live versions of "Kill Your Heroes", "Not Your Fault", and "People" that they played in Toronto.
2015: Their second studio album, Run, came out.
2016: Awolnation publicized an alternate version of Run named Run (Beautiful Things).
2017: The single called "Passion" to be featured on the third album came out. He also released his album Here Come the Runts, alongside the release of a new song "Seven Sticks of Dynamite".
2018: Together with indie artist Max Frost, Awolnation began touring with the alternative band Twenty One Pilots where they became the openers for the band on their world tour titled The Bandito Tour. All three acts would come together to perform the Goo Goo Dolls' "Iris" and the Beatles' "Hey Jude" during the tour.
2019: They inked a recording contract with Better Noise Music, where the band released the single "The Best" from their upcoming fourth studio album with the second single "California Halo Blue".
2020: The fourth single "Slam (Angel Miners)", was launched for public consumption.
2022: The cover of "Wind of Change" by Scorpions which housed members of Portugal. The Man and Brandon Boyd of Incubus, came out and became the first song from the band's upcoming covers album My Echo, My Shadow, My Covers, and Me.

Awards & Recognition
Billboard Music Awards nomination
iHeartRadio Music Awards nomination
Teen Choice Awards (2 nominations)

Fun Facts & Trivia
Awolnation was the nickname of Aaron when he was in high school which means "would leave without saying goodbye". AWOL (slang from the military acronym for Absent Without Leave)
Journey and Rage Against the Machine were his inspiration in music.
Bruno's favorite concert of 2015 was The Rolling Stones and he he was born 80 percent deaf in one ear.

Australian Unwrapped's Chosen Song from AWOLNATION:
Sail
Length: 4:19
Release: 2014
Opening Lyrics:
Sail!
This is how I show my love
I made it in my mind because
Blame it on my ADD, baby
This is how an angel dies
Blame it on my own sick pride
Blame it on my ADD, baby
Sail!
Sail!
Sail!
Sail!
Sail!
Maybe I should cry for help
Maybe I should kill myself (myself, myself…)
Blame it on my ADD, baby


More Songs to Listen to:
Closing page…
I hope you enjoyed knowing bits of the life of the music artist, AWOLNATION!
We have lots to offer about him.
Click the link above for AWOLNATION: Top 5 Songs to listen and relax or get on to the next artist whose life we are featuring next, The Lumineers.
Share which segment you liked the most in the Comments section below so others can check it out!
Return to: George Ezra: Bio, Life, Career, Awards, Facts, Trivia, Favorites
Next Bio: The Lumineers: Bio, Life, Career, Awards, Facts, Trivia, Favorites
Support AWOLNATION: