Selena Gomez: A Quick-Read Bio Revealed
Here's the bio, life, career, awards, facts, trivia, and favorites of Selena Gomez. We would like to take you through the chapters in the life and career of one of the world's talented musicians. This is Australian Unwrapped's compilation of research about Selena Gomez. Enjoy the journey!
Full Name: Selena Marie Gomez
Born: July 22, 1992
Origin: Grand Prairie, Texas, U.S.
Genres: Pop – Dance-pop – Electropop
Zodiac: Cancer
This post contains some affiliate links. If you click through and make a purchase, I'll earn a commission at no additional cost to you.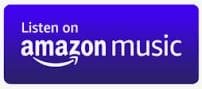 Early Start
Mandy Teefey is a Texas-born former stage actress who was married to Ricardo Joel Gomez when Selena Marie Gomez was born.
Spanish was Gomez's native language until he was seven years old.
At the age of five, her parents divorced, and she was raised by her mother.
In May 2010, she graduated from high school through homeschooling.
At the time of her birth, Gomez's mother was 16 years old.
They would often walk to the dollar store to purchase spaghetti for dinner, her mother recalled.

Career Journey
2007: Gomez played pop star Mikayla on the Disney Channel series Hannah Montana
2012: She launched "Come & Get It" as the lead single, and the song became Gomez's first top-ten entry on the Billboard Hot 100.
2013: Her Stars Dance Tour commenced.
2015: While recording her second studio album, Gomez partnered with Zedd on "I Want You to Know", launched as the lead single from his second album, Revival.
2017: Gomez collaborated with Kygo on the single entitled "It Ain't Me" which peaked to top ten of the Billboard Hot 100 chart.
2018: The single from the 13 Reasons Why Season 2 Soundtrack, titled "Back to You", came out to the public.
2019: Gomez publicized "Lose You to Love Me" as the lead single from her third studio album Rare with the album's second single, "Look at Her Now".
2021: Gomez launched the singles "De Una Vez" and "Baila Conmigo" from her Spanish-language EP, Revelación, and "Selfish Love" in collaboration with DJ Snake, came out as the third single.

Awards & Recognition
received 142 awards our of 417 nominations
a nomination for the Grammy Award for Best Latin Pop Album
Top ten of the US Billboard Hot 100, including "Come & Get It", "The Heart Wants What It Wants", "Good for You", "Same Old Love", "Hands to Myself", "We Don't Talk Anymore", "It Ain't Me", and her first number-one song "Lose You to Love Me".
15 Guinness World Record
received the Art Award at the 33rd Hispanic Heritage Awards
named by Time as one of the 100 most influential people in the world
and many others

Fun Facts & Trivia
Mandy Dawn Teefey was the former stage actress who gave birth at the age of 16 to Selena Gomez.
Selena's parents named her after the late Latino singer, Selena Quintanilla-Pérez who was shot and killed in 1995.
Selena likes to eat lemons whole. She also drinks olive oil .

Artist's Favorites
| | |
| --- | --- |
| Color:  | Green |
| Food:  | Pizza, Pickles |
| Fruit:  | Mango |
| Book:  | Thirteen Reasons Why |
| Animal:  | Tiger |
| Music:  | Hip-hop and Punk |
| Band:  | Paramore |
| Movie: | The Wizard of Oz |
| Sports:  | Basketball |
| Basketball Team:  | San Antonio Spurs |

Australian Unwrapped's Chosen Song from Selena Gomez:
Lose You To Love Me
Length: 3:26
Release: 2019
Opening Lyrics:
You promised the world and I fell for it
I put you first and you adored it
Set fires to my forest
And you let it burn
Sang off-key in my chorus
'Cause it wasn't yours
I saw the signs and I ignored it
Rose-colored glasses all distorted
Set fire to my purpose
And I let it burn
You got off on the hurtin'
When it wasn't yours, yeah
We'd always go into it blindly
I needed to lose you to find me
This dancing was killing me softly
I needed to hate you to love me, yeah


More Songs to Listen to:
Closing page…
I hope you enjoyed knowing bits of the life of the music artist, Selena Gomez!
We have lots to offer about him.
Click the link above for Selena Gomez: Top 5 Songs to listen and relax or get on to the next artist whose life we are featuring next, Arctic Monkeys.
Share which segment you liked the most in the Comments section below so others can check it out!
Return to: Kiiara: Bio, Life, Career, Awards, Facts, Trivia, Favorites
Next Bio: Arctic Monkeys: Bio, Life, Career, Awards, Facts, Trivia, Favorites
Support Selena Gomez: