Arctic Monkeys: A Quick-Read Bio Revealed
Here's the bio, life, career, awards, facts, trivia, and favorites of Arctic Monkeys. We would like to take you through the chapters in the life and career of one of the world's talented musicians. This is Australian Unwrapped's compilation of research about Arctic Monkeys. Enjoy the journey!
Also Known As: Death Ramps
Origin: Sheffield, England
Genres: Indie rock – Garage rock – Post-punk revival – Psychedelic rock – Alternative rock – Post-Britpop
Members: Alex Turner- Jamie Cook – Nick O'Malley – Matt Helders
This post contains some affiliate links. If you click through and make a purchase, I'll earn a commission at no additional cost to you.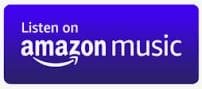 Early Start
Alex Turner, Matt Helders, and Andy Nicholson formed the Arctic Monkeys in mid-2002.
Holders and Turner were neighbors and close friends, and they met Nicholson in secondary school.
Turner, whose father is a music teacher, played guitar in the band during its instrumental phase. Helders played drums, Nicholson played bass, and Jamie Cook played guitar.
On 13 June 2003, the band performed its first gig at The Grapes in Sheffield city center after rehearsing at Yellow Arch Studios in Neepsend.
The band began recording demos in 2003 at 2fly studios in Sheffield. They gave away 18 demos to fans during gigs, which were promptly file-shared on the internet.

Career Journey
2005: The band released their debut album, Whatever People Say I Am, That's What I'm Not, at Chapel Studios in Lincolnshire, produced by British record producer Jim Abbiss, where it became the fastest-selling debut album in UK chart history.
2006: Arctic Monkeys launched Who the Fuck Are Arctic Monkeys?, a five-track EP. The single "Leave Before the Lights Come On" was the group's first release without Nicholson.
2007: The band's second album, Favourite Worst Nightmare, came out together with the single "Brianstorm" which made it to top in the album charts.
2008: They recorded the side project the Last Shadow Puppets after a brief hiatus.
2009: The single "Crying Lightning" ranked 12th in the UK Singles Chart, then the second single, "Cornerstone", came out.
2011: The track called "Brick by Brick" with lead vocals by Matt Helders, was launched by the group in their website.
2012: The fourth single from Suck It and See, "Black Treacle" became available to the public for consumption.
2013: They began the AM Tour at the Ventura Theatre in Ventura, California, where they released the song entitled "Do I Wanna Know?".
2014: A hiatus following their AM Tour came again and both Turner and Helders pursued other projects.
2018: The album, Tranquility Base Hotel & Casino was launched.
2020: A live album from their 2018 Tranquility Base Hotel & Casino Tour concert at the Royal Albert Hall entitled Live at the Royal Albert Hall was publicized.

Awards & Recognition
received 38 awards from 92 nominations
Brit Awards (7 awards from 10 nominations)
GAFFA Awards (4 awards from 9 nominations)
Grammy Awards (5 nominations)
iHeartRadio Music Awards nomination
Ivor Novello Awards (1 award out of 5 nominations)
Mercury Prize (1 award out of 4 nominations)
and many others

Fun Facts & Trivia
The name "Arctic Monkeys" was Cook's idea, and is a play on "northern monkey", a derogatory term for someone from northern England.
Matt Helders has been known to write messages on electrical tape and tape them to his bass drum instead of a band logo.

Artist's Favorites
                 Alex Turner
Song: 
'Chevrolet Van' by The Nude Party
Book:
Saturday Night & Sunday Morning by Alan Sillitoe
Album: 
1975's Born To Be With You
Singer: 
Frank Sinatra
Animal:
Lemur
Crayon: 
Cerulean
Color: 
Burnt Sienna

Australian Unwrapped's Chosen Song from Arctic Monkeys:
Do I Wanna Know?
Length: 4:32
Release: 2013
Opening Lyrics:
Have you got colour in your cheeks?
Do you ever get that fear that you can't shift
The type that sticks around like summat in your teeth?
Are there some aces up your sleeve?
Have you no idea that you're in deep?
I dreamt about you nearly every night this week
How many secrets can you keep?
'Cause there's this tune I found that makes me think of you somehow and I play it on repeat
Until I fall asleep
Spilling drinks on my settee
(Do I wanna know?)
If this feeling flows both ways?
(Sad to see you go)
Was sort of hoping that you'd stay
(Baby, we both know)
That the nights were mainly made for saying things that you can't say tomorrow day
Crawling back to you


More Songs to Listen to:
Closing page…
I hope you enjoyed knowing bits of the life of the music artist, Arctic Monkeys!
We have lots to offer about him.
Click the link above for Arctic Monkeys: Top 5 Songs to listen and relax or get on to the next artist whose life we are featuring next, Gotye.
Share which segment you liked the most in the Comments section below so others can check it out!
Return to: Selena Gomez: Bio, Life, Career, Awards, Facts, Trivia, Favorites
Next Bio: Gotye: Bio, Life, Career, Awards, Facts, Trivia, Favorites
Support Arctic Monkeys: