Top 5 Tracks of Selena Gomez
We know how excited you are to be swept away by music through Selena Gomez's Top 5 Tracks. Australian Unwrapped would like to give you first a glimpse of the life of the artist. Enjoy reading and listening!
All about Selena Gomez 
Who is Selena Gomez: Selena Marie Gomez is an American singer, actress, and producer born on July 22, 1992. All of Selena's three albums under her former band Selena Gomez & the Scene: Kiss & Tell (2009), A Year Without Rain (2010), and When the Sun Goes Down (2011) peaked to US Billboard 200 Top 10 and were (Recording Industry Association of America) RIAA's gold certified. The Spanish-language EP, Revelación (2021), gave her the Best Latin Pop Album nomination in Grammy Awards. "Lose You to Love Me", "It Ain't Me", "Good for You", "Come & Get It", "Same Old Love", "We Don't Talk Anymore", "Hands to Myself", and "The Heart Wants What It Wants" were some of her internationally acclaimed hit songs that topped US Billboard Hot 100 Top 10 ranks.
Full Name: Selena Marie Gomez
Born: July 22, 1992
Origin: Grand Prairie, Texas, U.S.
Genres: Pop – Dance-pop – Electropop
Zodiac: Cancer
This post contains some affiliate links. If you click through and make a purchase, I'll earn a commission at no additional cost to you.

Mandy Dawn Teefey was the former stage actress who gave birth at the age of 16 to Selena Gomez.
Selena's parents named her after the late Latino singer, Selena Quintanilla-Pérez who was shot and killed in 1995.
Selena likes to eat lemons whole. She also drinks olive oil .


We freaking love music here at Unwrapped, and we adore Selena Gomez. In our humble opinion, here are the BEST FIVE SONGS by the legendary Selena Gomez (most liked, listened and downloaded songs) across the web!!!
Scroll for more!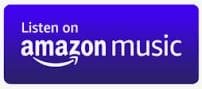 Five All-Time Best Songs of Selena Gomez
Taki Taki
It Ain't Me
Wolves
Lose You To Love Me
Back To You


Taki Taki
Length: 3:32
Release: 2018
Opening Lyrics:
Wo-oh, oh-oh
Báilame como si fuera la última vez
Y enséñame ese pasito que no sé
Un besito bien suavecito, bebé
Taki taki
Taki taki, rumba
Wo-oh, oh-oh
Hi Music Hi Flow (DJ Snake!)
Báilame como si fuera la última vez
Y enséñame ese pasito que no sé
Un besito bien suavecito, bebé
Taki taki
Taki taki
Taki taki, quieres un besito o un ñaqui
Booty explota como Nagasaki
Prende los motores, Kawasaki
Que la disco está llena y llegaron los Anunnakis
It Ain't Me
Length: 3:40
Release:2017
Opening Lyrics:
I had a dream
We were sipping whiskey neat
Highest floor, The Bowery
Nowhere's high enough
Somewhere along the lines
We stopped seeing eye to eye
You were staying out all night
And I had enough
No, I don't wanna know
Where you been or where you're goin'
But I know I won't be home
And you'll be on your own
Who's gonna walk you
Through the dark side of the morning?
Who's gonna rock you
When the sun won't let you sleep?
Who's waking up to drive you home
Wolves
Length: 3:17
Release: 2017
Opening Lyrics:
In your eyes, there's a heavy blue
One to love and one to lose
Sweet divine, a heavy truth
Water or wine, don't make me choose
I wanna feel the way that we did that summer night, night
Drunk on a feeling, alone with the stars in the sky
I've been running through the jungle
I've been running with the wolves
To get to you, to get to you
I've been down the darkest alleys
Saw the dark side of the moon
To get to you, to get to you
I've looked for love in every stranger
Took too much to ease the anger
All for you, yeah, all for you
I've been running through the jungle
Lose You To Love Me
Length: 3:26
Release: 2019
Opening Lyrics:
You promised the world and I fell for it
I put you first and you adored it
Set fires to my forest
And you let it burn
Sang off-key in my chorus
'Cause it wasn't yours
I saw the signs and I ignored it
Rose-colored glasses all distorted
Set fire to my purpose
And I let it burn
You got off on the hurtin'
When it wasn't yours, yeah
We'd always go into it blindly
I needed to lose you to find me
This dancing was killing me softly
I needed to hate you to love me, yeah
Back To You
Length: 3:27
Release: 2018
Opening Lyrics:
Took you like a shot
Thought that I could chase you with a cold evening
Let a couple years water down how I'm feeling about you
And every time we talk
Every single word builds up to this moment
And I gotta convince myself
I don't want it even though I do
You could break my heart in two
But when it heals, it beats for you
I know it's forward but it's true
I wanna hold you when I'm not supposed to
When I'm lying close to someone else
You're stuck in my head and I can't get you out of it
Selena Gomez : A Song List Worth Listening
I hope you enjoyed listening to Selena Gomez !
I undoubtedly knew that you'll love all five.
Share which song you liked the most in the Comments section below for others to try listening too.
More Music: Kiiara: Top 5 Songs
Support Selena Gomez: