Roddy Ricch: A Quick-Read Bio Revealed
Here's the bio, life, career, awards, facts, trivia, and favorites of Roddy Ricch. We would like to take you through the chapters in the life and career of one of the world's talented musicians. This is Australian Unwrapped's compilation of research about Roddy Ricch. Enjoy the journey!
Full Name: Rodrick Wayne Moore Jr.
Born: October 22, 1998
Origin: Compton, California, U.S.
Genres: Hip hop – Trap
Zodiac: Libra
This post contains some affiliate links. If you click through and make a purchase, I'll earn a commission at no additional cost to you.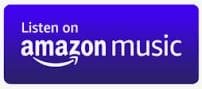 Early Start
At the age of twelve, Rodrick Wayne Moore Jr. performed for fellow Compton native and rising artist Kendrick Lamar, who was at the time a rising star.
The first beats he made were when he was 16 years old.
The tattoos of two "Cs" on Moore symbolize his previous affiliation with the Park Village Compton Crips, which he was a member of in Compton.
At the time of the release of his second commercial mixtape, Feed tha Streets II, he also spent a brief period in county jail.
When Moore was growing up, both Young Thug and Future, as well as Speaker Knockerz, were among the artists he listened to.

Career Journey
2017: The first project of Ricch's career was his debut commercial mixtape, Feed tha Streets which featured songs like "Chase Tha Bag", "Hoodricch", and "Fucc It Up".
2018: Be 4 Tha Fame was Ricch's unofficial debut extended play released this year. Ricch was the special guest of American rapper Nipsey Hussle at a PowerHouse concert in Los Angeles.
2019: Ricch performed alongside Hit-Boy on Nipsey Hussle's single, "Racks in the Middle", earning him a Grammy Award for Best Rap Performance.
2020: Meek Mill's single, "Letter to Nipsey", an ode to the now-late Nipsey Hussle, housed Ricch's vocal. A Boogie wit da Hoodie released its third studio album, Artist 2.0, which featured Gunna and British producer London on the single, "Numbers".

Awards & Recognition
He received and won nine Grammy Award nominations
two BET Awards
two BET Hip Hop Awards
an American Music Award

Fun Facts & Trivia
Roddy was a talented basketball player in high school.
He started rapping at the age of 8.
He can write songs in 25-35 minutes.

Artist's Favorites
| | |
| --- | --- |
| Color:  | Black, Red, Brown |
| Holiday Destination:  | Florida, Japan, Serbia |
| Food:  | Chinese |
| Hobby:  | Writing Songs |

Australian Unwrapped's Chosen Song from Roddy Ricch:
The Box
Length: 3:16
Release: 2020
Opening Lyrics:
Pullin' out the coupe at the lot
Told 'em fuck 12, fuck SWAT
Bustin' all the bells out the box
I just hit a lick with the box
Had to put the stick in a box, mmh
Pour up the whole damn seal, I'ma get lazy
I got the mojo deals, we been trappin' like the '80s
She sucked a nigga soul, gotta Cash App
Told 'em wipe a nigga nose, say slatt, slatt
I won't never sell my soul, and I can back that
And I really wanna know, where you at, at?


More Songs to Listen to:
Closing page…
I hope you enjoyed knowing bits of the life of the music artist, Roddy Ricch!
We have lots to offer about him.
Click the link above for Roddy Ricch: Top 5 Songs to listen and relax or get on to the next artist whose life we are featuring next, Maroon 5.
Share which segment you liked the most in the Comments section below so others can check it out!
Return to: French Montana: Bio, Life, Career, Awards, Facts, Trivia, Favorites
Next Bio: Maroon 5: Bio, Life, Career, Awards, Facts, Trivia, Favorites
Support Roddy Ricch: