Maroon 5: A Quick-Read Bio Revealed
Here's the bio, life, career, awards, facts, trivia, and favorites of Maroon 5. We would like to take you through the chapters in the life and career of one of the world's talented musicians. This is Australian Unwrapped's compilation of research about Maroon 5. Enjoy the journey!
Also Known As: Kara's Flowers (1994–2001)
Origin: Los Angeles, California, U.S.
Genres: Pop – Pop rock – Funk rock – Dancepop – Blue-eyed soul – Neo soul – Soft rock
Members: Adam Levine, Jesse Carmichael, James Valentine, Matt Flynn, PJ Morton, and Sam Farrar
This post contains some affiliate links. If you click through and make a purchase, I'll earn a commission at no additional cost to you.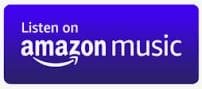 Early Start
Adam Levine was 15 years old when he was introduced to Ryan Dusick by a mutual friend and guitarist, Adam Salzman, who was 16 by then.
Three of the five members of the band started playing together at age 12.
The four original members of the band met while attending Brentwood School in Los Angeles (Adam Levine, Jesse Carmichael, Mickey Madden and Ryan Dusick) to form the rock band Kara's Flowers.
Tommy Allen heard them play at a beach party in Malibu and offered to manage them and record a complete album with his partner, songwriter John DeNicola, who was known for his work on Dirty Dancing (1987).

Career Journey
2004: Songs About Jane made it to No. 1 on the Australian albums (ARIA), while "Harder to Breathe" was at the Top 20 singles charts in the US and UK, and in Australia and New Zealand at Top 40.
2007: A&M Octone Records produced Maroon 5's second album It Won't Be Soon Before Long which was released worldwide.
2009: Maroon 5's third studio album was recorded in Switzerland, where Robert John "Mutt" Lange joined the group.
2010: The band's third album titled Hands All Over, was released which reached the second highest spot.
2011: To include their summer hit "Moves like Jagger" featuring Christina Aguilera, and aced to the top spot on the Billboard Hot 100 chart.
2012: Maroon 5 launched the first single from the album "Payphone" with Wiz Khalifa, on the reality competition show The Voice.
2013: Maroon 5 released the fourth and final single from the album "Love Somebody".
2014: Maroon 5 signed with Interscope Records and their album's first single "Maps", was released in June,and aced to the number 6 rank on Hot 100 chart.
2015: "Sugar" was released and made it to the number 2 spot on the Billboard Hot 100.
2016: The Studio Albums was the group's album collection box set which featured all five albums.
2017: Maroon 5 revealed their sixth studio album Red Pill Blues, the name inspired by the 1999 science fiction film The Matrix which housed the four singles: "Don't Wanna Know", "Cold", "What Lovers Do" and "Wait".
2019: The song "Memories" was released which soeared to the number two rank on the Billboard Hot 100.
2020: The single "Nobody's Love" was released.
2021: They released their next single, "Beautiful Mistakes" featuring American rapper Megan Thee Stallion (March). Their seventh studio album Jordi would be released in June of this year.

Awards & Recognition
They won three Grammy Awards
three American Music Awards
three People's Choice Awards
five Teen Choice Awards
eight Billboard Music Awards

Fun Facts & Trivia
Mickey Madden Is A Vegan.
Adam Levine is heavily tattooed and has a buffed shape but he doesn't obtain it from the gym but from YOGA.
Adam is ambidextrous which means he has the ability to use his right and left hands equally without having a superior hand.

Artist's Favorites
                Adam Levine
Food: 
Rib eye steak
Drink: 
Tequila
Music:
 The Police, The Beatles, Prince, Stevie Wonder
Movie: 
E.T.
Sports: 
Basketball

Australian Unwrapped's Chosen Song from Maroon 5:
Memories
Length: 3:09
Release: 2019
Opening Lyrics:
Here's to the ones that we got
Cheers to the wish you were here, but you're not
'Cause the drinks bring back all the memories
Of everything we've been through
Toast to the ones here today
Toast to the ones that we lost on the way
'Cause the drinks bring back all the memories
And the memories bring back, memories bring back you
There's a time that I remember, when I did not know no pain
When I believed in forever, and everything would stay the same
Now my heart feel like December when somebody say your name
'Cause I can't reach out to call you, but I know I will one day, yeah


More Songs to Listen to:
Closing page…
I hope you enjoyed knowing bits of the life of the music artist, Maroon 5!
We have lots to offer about him.
Click the link above for Maroon 5: Top 5 Songs to listen and relax or get on to the next artist whose life we are featuring next, Sia.
Share which segment you liked the most in the Comments section below so others can check it out!
Return to: Roddy Ricch: Bio, Life, Career, Awards, Facts, Trivia, Favorites
Next Bio:  Sia: Bio, Life, Career, Awards, Facts, Trivia, Favorites
Support Maroon 5: