French Montana: A Quick-Read Bio Revealed
Here's the bio, life, career, awards, facts, trivia, and favorites of French Montana. We would like to take you through the chapters in the life and career of one of the world's talented musicians. This is Australian Unwrapped's compilation of research about French Montana. Enjoy the journey!
Full Name: Karim Kharbouch
Born: November 9, 1984
Origin: New York City, U.S.
Genres: Hip hop
Zodiac: Scorpio
This post contains some affiliate links. If you click through and make a purchase, I'll earn a commission at no additional cost to you.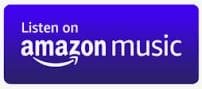 Early Start
Karim Kharbouch was born in Casablanca, Morocco, on November 9, 1984.
Basketball became his favorite sport in his later teens after he became consumed with soccer and rap as a child.
The Bronx high schools of Roosevelt and Lehman were the first places Kharbouch learned English in addition to his native languages of Moroccan Darija Arabic and French.
His mother was dependent on welfare for financial support supporting her three children and with that, Kharbouch eventually found himself the primary breadwinner for the family.

Career Journey
2003: French was shot while leaving a recording studio in the Bronx when he was confronted by two armed gunmen.
2007: The French Revolution Vol. mixtape was released by French Montana, which featured Uncle Murda, Jae Millz, Mazaradi Fox and Tony Yayo's collaboration.
2010: Coke Boys, with collaborations with Three 6 Mafia, Gucci Mane, Akon, Fat Joe, fellow Coke Boys, and others was released. The album spawned the track "Choppa Choppa Down", featuring Waka Flocka Flame.
2012: French was named one of the freshmen class members for XXL magazine for 2012.

Awards & Recognition
He received African Muzik Magazine Awards nomination
BET Awards nomination
Billboard Music Awards nomination
Grammy Awards 3 nominations
BET Hip Hop Awards (4 nominations and 2 awards)

Fun Facts & Trivia
His stage moniker French Montana came from the nickname he got as "French" when he came to the United States at age 13, because that was one of the languages he spoke and "Montana" came from the drug-cartel kingpin Tony Montana, played by Al Pacino, in Scarface.
He loves animals and he even bought two Bengal tigers.
His first and only job was at his uncle's car wash where he only lasted for three days and quit.

Artist's Favorites
| | |
| --- | --- |
| Food: | French Fries |
| Watch: | Presidential Rolex |
| Headphones: | Beats by Dre |
| Car: | Rolls Royce Ghost |
| Tourist Spot: | Key West |

Australian Unwrapped's Chosen Song from French Montana:
Unforgettable
Length: 3:53
Release: 2017
Opening Lyrics:
It's not good enough for me, since I been with you, ooh
It's not gonna work for you, nobody can equal me, I know
I'm gonna sip on this drink, when I'm fucked up
I should know how to pick up
I'm gonna catch the rhythm while she push up against me
Ooh, and she tipsy
I had enough convo for twenty-four
I peeped you from across the room
Pretty little body, dancin' like go-go, ayy
And you are unforgettable
I need to get you alone
Ooh, why not?
A fuckin' good time, never hurt nobody
I got a little drink but it's not Bacardi
If you loved the girl then I'm so, so sorry
I got to give it to her like we in a marriage
Ooh, like we in a hurry
No, no I won't tell nobody
You're on your level too
Tryna do what lovers do


More Songs to Listen to:
Closing page…
I hope you enjoyed knowing bits of the life of the music artist, French Montana!
We have lots to offer about him.
Click the link above for French Montana: Top 5 Songs to listen and relax or get on to the next artist whose life we are featuring next, Roddy Ricch.
Share which segment you liked the most in the Comments section below so others can check it out!
Return to: Macklemore: Bio, Life, Career, Awards, Facts, Trivia, Favorites
Next Bio: Roddy Ricch: Bio, Life, Career, Awards, Facts, Trivia, Favorites
Support French Montana: