Top 5 Tracks of Roddy Ricch
We know how excited you are to be swept away by music through Roddy Ricch's Top 5 Tracks. Australian Unwrapped would like to give you first a glimpse of the life of the artist. Enjoy reading and listening!
All about Roddy Ricch 
Who is Roddy Ricch: Rodrick Wayne Moore Jr. is better known by his stage name Roddy Ricch. This American rapper rose to prominence with his track "Die Young" in 2018 which made it to the Bollboard Hot 100 at Top 98.  Ricch's Feed Tha Streets (2017) and Feed Tha Streets II (2018) became well-known as well. Nipsey Hussle's single "Racks in the Middle," featured him in 2019 which got him a Grammy Award for Best Rap Performance, as well as the single "Ballin'" by Mustard peaked to Hot 100 Top 20.
Full Name: Rodrick Wayne Moore Jr.
Born: October 22, 1998
Origin: Compton, California, U.S.
Genres: Hip hop – Trap
Zodiac: Libra
This post contains some affiliate links. If you click through and make a purchase, I'll earn a commission at no additional cost to you.

Roddy was a talented basketball player in high school.
He started rapping at the age of 8.
He can write songs in 25-35 minutes.


We freaking love music here at Unwrapped, and we adore Roddy Ricch. In our humble opinion, here are the BEST FIVE SONGS by the legendary Roddy Ricch (most liked, listened and downloaded songs) across the web!!!
Scroll for more!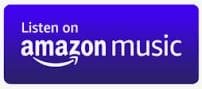 Five All-Time Best Songs of Roddy Ricch
The Box
Ballin' (with Roddy Ricch)
High Fashion (feat. Mustard)
Walk Em Down (feat. Roddy Ricch)
Down Below


The Box
Length: 3:16
Release: 2020
Opening Lyrics:
Pullin' out the coupe at the lot
Told 'em fuck 12, fuck SWAT
Bustin' all the bells out the box
I just hit a lick with the box
Had to put the stick in a box, mmh
Pour up the whole damn seal, I'ma get lazy
I got the mojo deals, we been trappin' like the '80s
She sucked a nigga soul, gotta Cash App
Told 'em wipe a nigga nose, say slatt, slatt
I won't never sell my soul, and I can back that
And I really wanna know, where you at, at?
Ballin' (with Roddy Ricch)
Length: 3:00
Release: 2019
Opening Lyrics:
I don't really wanna go
I don't really wanna stay
But I really hope and pray
Can we get it together?
Get it together
Mustard on the beat, hoe
I put the new Forgis on the Jeep
I trap until the, bloody bottoms is underneath
'Cause all my niggas got it out the streets
I keep a hundred racks inside my jeans
I remember hittin' the mall with the whole team
Now a nigga can't answer calls 'cause I'm ballin'
I was wakin' up gettin' racks in the mornin'
I was broke, now I'm rich, these niggas salty
High Fashion (feat. Mustard)
Length: 3:40
Release: 2020
Opening Lyrics:
Mustard on the beat, ho
Shawty made that ass clap, she don't need no applause
High fashion like Goyard
G-Wagon or the Rover?
I put some ice on you 'cause you got a cold heart
I know I gotta keep my shawty on go, go, go
Drop that ass to the floor-floor, yeah
Ahh, woah
You ain't gotta deal with none of these niggas no more
If we hop in the Benz is that okay?
Is it okay if I call you my Prada bae?
I ain't no player, I just got a lot of baes
But let me tell you, I like you a lot, bae
I wanna start at the top and the bottom, bae
Know you want the shoe with the red on the bottom, bae
You know I like when you ride at the top, bae
Walk Em Down (feat. Roddy Ricch)
Length: 2:53
Release: 2020
Opening Lyrics:
Ooh, ooh, no
NLE the Top Shotta
Uh, posted (posted), in front of the trap (front the trap)
Sellin' dope 'til the sun come down (come down)
Take a fuck nigga right off the map (off the map)
When I hit him with this whole hundred rounds (a hundred rounds)
Yung Joc, in the club with my Glock (with my Glock)
You wanna play, and then this bitch goin' down (it's goin' down)
We ain't hesitatin', bullets get to blazin' (get to blazin')
I'ma lay him down like he in the lounge
Walk 'em down (down), walk 'em down (down)
Walk 'em down (down), walk 'em down
Walk 'em down, walk 'em down (down)
Walk 'em down (down), walk 'em down (down)
Down Below
Length: 3:44
Release: 2019
Opening Lyrics:
A nigga came from the bottom, down below
'Member them cold nights, I was sleepin' on the floor
Always dreamed about the Forgiatto feet, now they down below
A nigga got so much money on me, I can't count no more
'Member I was in the project walls, couldn't even get a loan
Now these niggas got they hands out, if I ain't give it, I'd be wrong
'Member I was in the county jail none of these bitches wasn't pickin' up the phone
Now they bangin' my line, I ain't got time no more
A nigga started from the bottom, now I'm livin'
Early morning, uncle whippin' in the kitchen
Some people said I couldn't do it and then I did it
Look at my bank account, I'm runnin' up the digits
I ain't into all that "Doin'-that-facade" shit
I walk it, I talk it, I live it
Roddy Ricch : A Song List Worth Listening
I hope you enjoyed listening to Roddy Ricch !
I undoubtedly knew that you'll love all five.
Share which song you liked the most in the Comments section below for others to try listening too.
More Music: French Montana: Top 5 Songs
Support Roddy Ricch: