Jason Mraz: A Quick-Read Bio Revealed
Here's the bio, life, career, awards, facts, trivia, and favorites of Jason Mraz. We would like to take you through the chapters in the life and career of one of the world's talented musicians. This is Australian Unwrapped's compilation of research about Jason Mraz. Enjoy the journey!
Full Name: Jason Thomas Mraz
Born: June 23, 1977
Origin: Mechanicsville, Virginia, U.S.
Genres: Folk-pop – Jazz – Country – Reggae – R&B – Soft rock – Blue-eyed soul
Zodiac: Cancer
This post contains some affiliate links. If you click through and make a purchase, I'll earn a commission at no additional cost to you.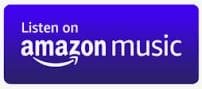 Early Start
He lived with his father when he was five years old, while his sister lived with his mother after his parents divorced.
He has a postal worker father and a Bank of America vice president mother.
The first concert Mraz attended was by Young MC, the rapper known for "Bust a Move."
Mraz participated in the cheerleading squad, school chorus, and drama club at Lee-Davis High School.
A play based on the Peanuts characters featured him as Snoopy and Joseph in Joseph and the Amazing Technicolor Dreamcoat.
As a teenager, he struggled with his sexuality at times, wondering whether he was gay.

Career Journey
2000: Mraz released two self-released albums: A Jason Mraz Demonstration and From the Cutting Room Floor (The E Minor EP in F). The EPs were pressed in a limited edition of 900 copies.
2003: Mraz's first Billboard Hot 100 top-40 single, peaking at number 15, was co-written by music production team The Matrix. The track became one of the biggest songs of 2003.
2005: A million copies of Waiting for My Rocket to Come were sold in 2005, giving it Platinum status. Atlantic Records' Mr. A-Z is Mraz's second major label release. A leading single from the album, "Wordplay", climbed to number five on the Billboard 200 chart.
2008: Mraz launched his third studio album, We Sing. We Dance. We Steal Things. which topped the charts at number 3 on the Billboard 200.
2009: Launch of the live CD/DVD Jason Mraz's Beautiful Mess: Live on Earth, recorded in Chicago during the Gratitude Café tour.
2010: Mraz recorded "Simplesmente Todo" with Milton Nascimento, who sang in Portuguese while Mraz sang in English.
2012 : Love Is a Four Letter Word was released
2014: Mraz's fifth studio album, Yes!, came out in public.
2017: Mraz appeared on Broadway in Waitress, playing Dr. Pomatter
2018: His sixth studio album, Know, was released. His collaboration with Fathom Events resulted in the one-night-only release of Jason Mraz – Have It All The Movie, a concert film that also showcases the "Have It All" video's making.
2019: He performed the lead vocal on Alan Parsons' album The Secret's song "Miracle".

Awards & Recognition
He got two Grammy Award wins
recipient of two Teen Choice Awards
a People's Choice Award
Hal David Songwriters Hall of Fame Award

Fun Facts & Trivia
Jason is a Vegan and an avocado farmer.
He has a tattoo in his left arm saying "Be Love".
He doesn't like open crowds like stadiums and concert halls but rather he prefers closed spaces such as theater and churches.

Artist's Favorites
| | |
| --- | --- |
| Food: | Vital Green |
| Cafe: | Cafe Gratitude in LA |
| Color: | Green and blue |

Australian Unwrapped's Chosen Song from Jason Mraz:
I'm Yours
Length: 4:02
Release: 2008
Opening Lyrics:
Well, you done done me in, you bet I felt it
I tried to be chill, but you're so hot that I melted
I fell right through the cracks
Now I'm trying to get back
Before the cool done run out
I'll be giving it my bestest
And nothing's gonna stop me but divine intervention
I reckon it's again my turn
To win some or learn some
But I won't hesitate no more, no more
It cannot wait, I'm yours
Hmm (hey, hey)
Well, open up your mind and see like me
Open up your plans and, damn, you're free
And look into your heart and you'll find love, love, love, love
Listen to the music of the moment, people dance and sing
We're just one big family


More Songs to Listen to:
Closing page…
I hope you enjoyed knowing bits of the life of the music artist, Jason Mraz!
We have lots to offer about him.
Click the link above for Jason Mraz: Top 5 Songs to listen and relax or get on to the next artist whose life we are featuring next, Lil Nas X.
Share which segment you liked the most in the Comments section below so others can check it out!
Return to: 5 Seconds of Summer: Bio, Life, Career, Awards, Facts, Trivia, Favorites
Next Bio: Lil Nas X: Bio, Life, Career, Awards, Facts, Trivia, Favorites
Support Jason Mraz: