Lil Nas X: A Quick-Read Bio Revealed
Here's the bio, life, career, awards, facts, trivia, and favorites of Lil Nas X. We would like to take you through the chapters in the life and career of one of the world's talented musicians. This is Australian Unwrapped's compilation of research about Lil Nas X. Enjoy the journey!
Full Name: Montero Lamar Hill
Born: April 9, 1999
Origin: Austell, Georgia, U.S.
Genres: Pop rap – Hip hop – Country rap – Trap – Pop – Rock pop
Zodiac: Aries
This post contains some affiliate links. If you click through and make a purchase, I'll earn a commission at no additional cost to you.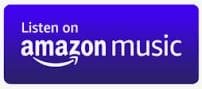 Early Start
During his teenage years, Montero Lamar Hill spent much of his time alone, and turned to the Internet, especially Twitter. He created memes that demonstrated his pop-culture savvy and disarming wit.
He also struggled with coming out as gay; he prayed that it was just a phase, but around 16 or 17 he accepted it.
After he started playing trumpet in fourth grade, he advanced to first chair by junior high, but quit because of his fear of looking uncool.
As a computer science major at the University of West Georgia, he later dropped out after one year to focus on music.

Career Journey
2018: Nasarati, Lil Nas's first mixtape, was released on SoundCloud, but it wasn't immediately successful. Lil Nas X released the country rap song "Old Town Road".
2019: "Panini" became Lil Nas X's second single through Columbia Records. Lil Nas X released his debut extended play, titled 7, in June of this year where it soared to the second highest post on the Billboard 200 chart.
2020: The new single, "Holiday", was released.
2021: He launched C Is for Country, a children's book, and the "Montero (Call Me by Your Name)" was seen first in a Super Bowl LV commercial.
2021: "Sun Goes Down", a more introspective single of Lil Nas X came out to the public.

Awards & Recognition
He was the most-nominated male artist at the 62nd Annual Grammy Awards.
Grammy Awards: won awards for Best Music Video and Best Pop Duo/Group Performance.
"Old Town Road" gave him two MTV Video Music Awards (Song of the Year, and the American Music Award for Favorite Rap/Hip Hop Song)

Fun Facts & Trivia
Lil Nas X's real first name is Montero as her mom named him after Mitsubishi Montero.
Lil Nas X was coined from Queens Legend Nasir 'Nas' Jones, a famous rapper.
He also worked at Six Flags to supervise kids in the theme park.

Artist's Favorites
| | |
| --- | --- |
| Color:  | Orange |
| Actor:  | Tom Cruise |
| Food:  | Burger |
| Holiday Destination:  | Miami |
| Sports:  | Cricket |

Australian Unwrapped's Chosen Song from Lil Nas X:
Old Town Road
Length: 1:53
Release: 2019
Opening Lyrics:
You know what, I'm done, done, done
Yeah, I'm gonna take my horse to the old town road
I'm gonna ride 'til I can't no more
I'm gonna take my horse to the old town road
I'm gonna ride (Kio, Kio) 'til I can't no more
I got the horses in the back
Horse tack is attached
Hat is matte black
Got the boots that's black to match
Riding on a horse, ha
You can whip your Porsche
I been in the valley
You ain't been up off the porch, now
Can't nobody tell me nothing
You can't tell me nothing
Can't nobody tell me nothing
You can't tell me nothing


More Songs to Listen to:
Closing page…
I hope you enjoyed knowing bits of the life of the music artist, Lil Nas X!
We have lots to offer about him.
Click the link above for Lil Nas X: Top 5 Songs to listen and relax or get on to the next artist whose life we are featuring next, Jhay Cortez.
Share which segment you liked the most in the Comments section below so others can check it out!
Return to: Jason Mraz: Bio, Life, Career, Awards, Facts, Trivia, Favorites
Next Bio: Jhay Cortez: Bio, Life, Career, Awards, Facts, Trivia, Favorites
Support Lil Nas X: