5 Seconds of Summer: A Quick-Read Bio Revealed
Here's the bio, life, career, awards, facts, trivia, and favorites of 5 Seconds of Summer. We would like to take you through the chapters in the life and career of one of the world's talented musicians. This is Australian Unwrapped's compilation of research about 5 Seconds of Summer. Enjoy the journey!
Also Known As: 5SOS
Origin: Sydney, New South Wales, Australia
Genres: Pop – Rock pop – Pop punk – Power pop – New wave
Members: Luke Hemmings – Michael Clifford – Calum Hood – Ashton Irwin
This post contains some affiliate links. If you click through and make a purchase, I'll earn a commission at no additional cost to you.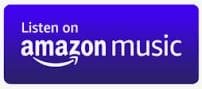 Early Start
A YouTube video of Luke Hemmings, Michael Clifford, and Calum Hood performing popular songs together started the band in late 2011 when they were all students at Norwest Christian College.
During their first performance at Sydney's Annandale Hotel in 2011, only 12 people attended their gig.
A recreation of the Annandale Hotel performance was included in the band's "Old Me" music video in 2020.

Career Journey
2012: The band released their first single "Out of My Limit".
2013: The band signed a recording contract with Capitol Records.
2014: The iTunes Store listed "She Looks So Perfect" as 5 Seconds of Summer's debut major label single
2014: Their debut self-titled album topped the Billboard 200 Chart, made it to number one in 1″She's Kinda Hot" was the first single from their second studio album and Sounds Good Feels Good was their second studio album was titled .
2016: The band cascaded their single "Girls Talk Boys" which included Ghostbusters (Original Motion Picture Soundtrack)
2017: One Ok Rock featured the band on their song "Take What You Want".
2018: The band released the single "Want You Back" which made it to several charts in over 15 countries and soared in the top 40 on thirteen charts of several countries.

Awards & Recognition
They were being garnered with the prestigious APRA Outstanding International Achievement Award in 2019
ranked on Billboard's Top Artists of the 2010s chart
recognized in the exclusive APRA AMCOS 1,000,000,000 List in 2020.

Fun Facts & Trivia
Luke Michael and Calum once played naked (without their pants on) in a set in London.
Once they've busked in streets to get money because they didn't have gas anymore.
The band name sprung from Michael's head when he's doing math lessons. If not 5SOS, they would have been called "Bromance" or "The Powerful Blokes".

Artist's Favorites
| | |
| --- | --- |
| Food:  | Pizza |
| Ice cream flavor:  | Cookies and cream |
| Song on the EP:  | "Beside You" |
| Number:  | Seven (7) |
| Film:  | The new Lego Movie or Mean Girls |

Australian Unwrapped's Chosen Song from 5 Seconds of Summer:
Youngblood
Length: 3:23
Release: 2018
Opening Lyrics:
Remember the words you told me, love me 'til the day I die
Surrender my everything 'cause you made me believe you're mine
Yeah, you used to call me baby, now you calling me by name
Takes one to know one, yeah
You beat me at my own damn game
You push and you push and I'm pulling away
Pulling away from you
I give and I give and I give and you take, give and you take
Youngblood
Say you want me
Say you want me
Out of your life
And I'm just a dead man walking tonight
But you need it, yeah, you need it
All of the time
Yeah, ooh ooh ooh


More Songs to Listen to:
5 Seconds of Summer: Top 5 Songs
Closing page…
I hope you enjoyed knowing bits of the life of the music artist, 5 Seconds of Summer!
We have lots to offer about him.
Click the link above for 5 Seconds of Summer: Top 5 Songs to listen and relax or get on to the next artist whose life we are featuring next, Jason Mraz.
Share which segment you liked the most in the Comments section below so others can check it out!
Return to: Calvin Harris: Bio, Life, Career, Awards, Facts, Trivia, Favorites
Next Bio: Jason Mraz: Bio, Life, Career, Awards, Facts, Trivia, Favorites
Support 5 Seconds of Summer: