When it comes to hiring gig workers, there are a lot of options out there. In this article, we'll look at one of the biggest online marketplaces in this space: Fiverr. We'll also look at some important business aspects as well, starting with how Fiverr makes money itself. Fiverr is a global online marketplace offering tasks and services, beginning at a cost of $5 per job performed, from which it gets its name. The website is primarily used by freelancers who use Fiverr to offer services to customers worldwide.
In this blog, we will analyse how Fiverr makes money and what are the various revenue streams that it generates. Fiverr has been successful in creating a large customer base and has a significant market share in the online freelancing space. It has been able to do so by offering a wide range of services at a very competitive price. The company has been able to generate a significant amount of revenue and has been profitable.


How Much Fiverr Charge From Seller?
What Exactly Is Fiverr?
Fiverr is a marketplace where you can offer or buy services for as low as $5. Services are called gigs, and you'll find many types of gigs available. The website categorizes them into different subcategories for easier browsing. They include:
Writing & Translation
Design & Multimedia
Video & Animation
Audio & Music
Social Media Marketing
You can also buy unique packages that include multiple services in one discounted price.
How Does Fiverr Make Money?
Fiverr makes money in a number of ways. These Include:
Seller Fees
The first way Fiverr makes money is by charging a 20% sales fee on all transactions. As you can see, this includes all transactions, even those made through Fiverr Pro and Fiverr Learning the services that let sellers offer higher prices.


If you're wondering why the cut is so large, it's because they have to pay for advertising and other costs in addition to paying their staff. In addition, they want to make sure there are enough sellers on the platform so that customers don't get bored with seeing too many similar products or services advertised all of the time.
How to Become a Seller on Fiverr?
Fiverr Revenue from Promoted Gigs
The third way that Fiverr makes money is through promoted gigs. Fiverr users who are ready to pay someone to write a gig can pay an additional fee to be shown at the top of the search results and get more visibility. This is a good deal for both parties: the customer gets a higher chance of finding exactly what they need, and the seller gets more customers and thus more sales.
If you want your gig to be promoted on Fiverr, however, there's another cost: You must pay $0.25 per sale or a flat fee of $10 per month which means you'll see your gig as one of three promoted ones.
Buyer Revenue
The buyer revenue comes from the payment processing fee. Fiverr takes a percentage of the total amount paid by the buyer, which is 5% + 20 cents for each transaction. They also take a small percentage of the total amount paid by sellers in their commission charge (10%).
How to Become Top Rated Seller on Fiverr?
Affiliated Sites
Fiverr is affiliated with many companies that offer products and services, from web design to translation services. When a customer clicks on the affiliate link and purchases something from the company, Fiverr gets paid a percentage of the transaction.
The affiliate program has been an important factor in Fiverr's growth over the last several years. The majority of its revenue comes from this program, which accounts for almost $100 million in annual sales.
Fiverr Studios
Fiverr Studios is a platform where freelancers can showcase their work and connect with potential clients. It's also an excellent way for freelancers to build their portfolios, get more exposure, and even promote their brands.
When you create a Fiverr Studio, you're able to feature up to ten of your best services. You can use this as an opportunity to really highlight your expertise in a specific niche whether it be writing or design or video editing and attract new business from the people who see it. This helps the Fiverr community grow because customers are finding exactly what they need by browsing through Studios instead of having to browse through individual freelancers' profiles themselves.
Fiverr Learning
Fiverr Learning is a new service that offers courses on topics like SEO, marketing, and digital skills. The idea behind Fiverr Learning is to provide the marketplace with more educational content in order to drive traffic back to their site. They offer a great selection of courses, which is pretty reasonable given the quality of information you get from them.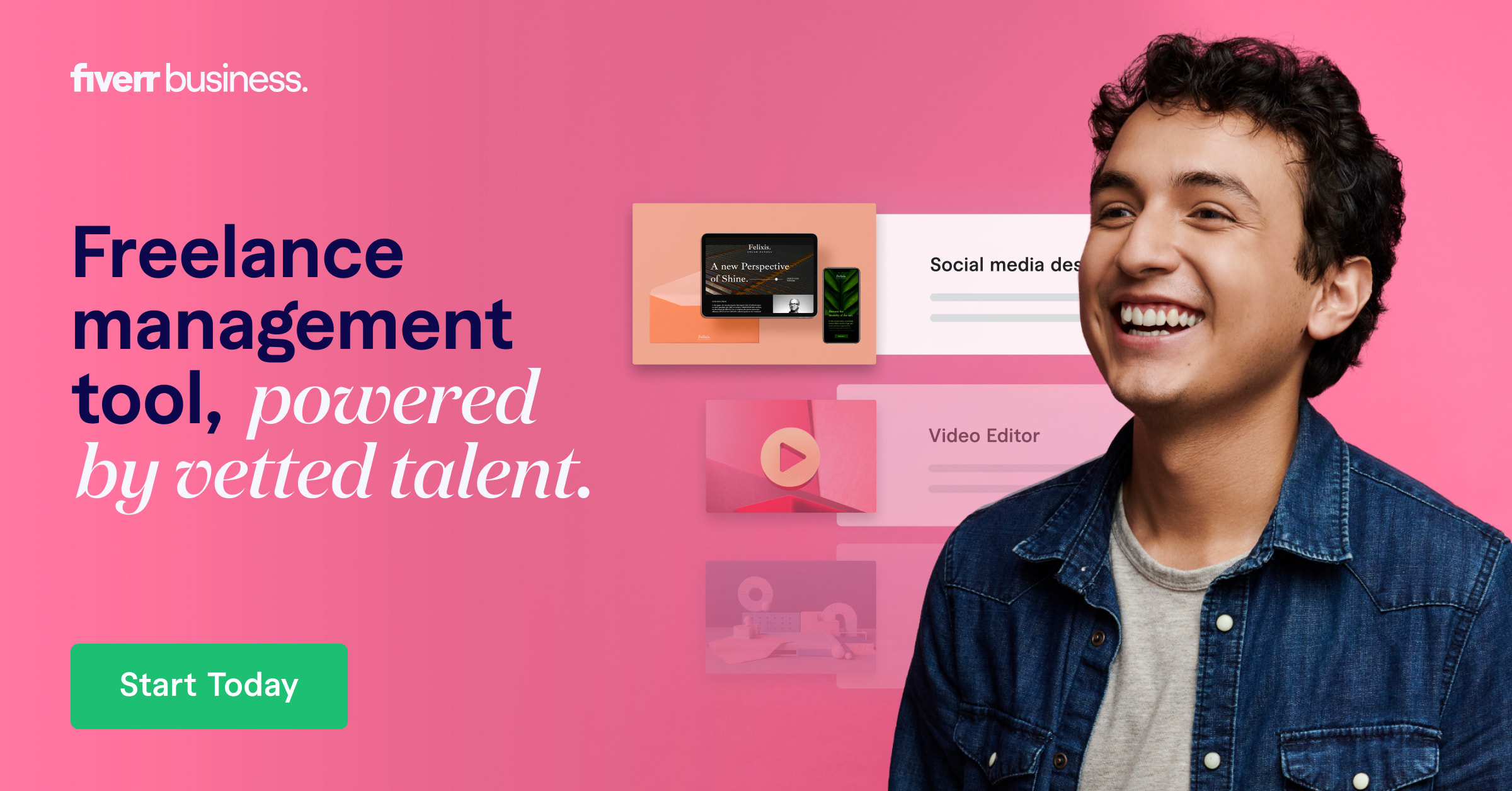 The best part about Fiverr Learning is that it's not just limited to freelancers who sell services on Fiverr; anyone can take advantage of these online classes and certifications no matter what kind of business they're running or what type of work they do. So, if you're an aspiring entrepreneur who needs help getting started with your own website/blog or even just want some tips on how to improve your social media strategy, then this platform has something for everyone.
Payment Processing Fee
Fiverr makes money by charging a fee for every transaction that takes place on the platform. This fee is typically around 3%, but it can vary depending on the country in which the transaction takes place. For example, transactions in the United States are subject to a 4% fee.
Subscription Plans
Subscription plans, on the other hand, offer a tiered payment structure that can be an alternative to paying for individual gigs. The idea is that you pay a fixed amount every month (or year) and have access to as many gigs as you want without having to dole out cash each time.
How to Create a Gig on Fiverr?
Conclusion
Fiverr is a digital platform that enables freelancers to offer services to customers worldwide. The company makes money by charging a service fee for each transaction. The company also offers premium services that come with additional fees. We hope this article answered your question – How Does Fiverr Make Money?
Also see: How to Stand Out on Fiverr?