In order to become a seller on Fiverr, you will need to create an account and then complete your profile. Once your profile is complete, you can begin creating gigs. When creating a gig, you will need to choose a category, set a price, and provide a description. Once your gig is live, buyers will be able to contact you and purchase your services. In this blog post, we will provide a step-by-step guide on how to become a seller on Fiverr.
Steps To Becoming a Seller on Fiverr
To become a seller on Fiverr, you'll first need to create an account. From there, you can start to improve your profile and create gigs that will allow you to sell your services. You can also set up automatic payments or choose the payment method that works best for you.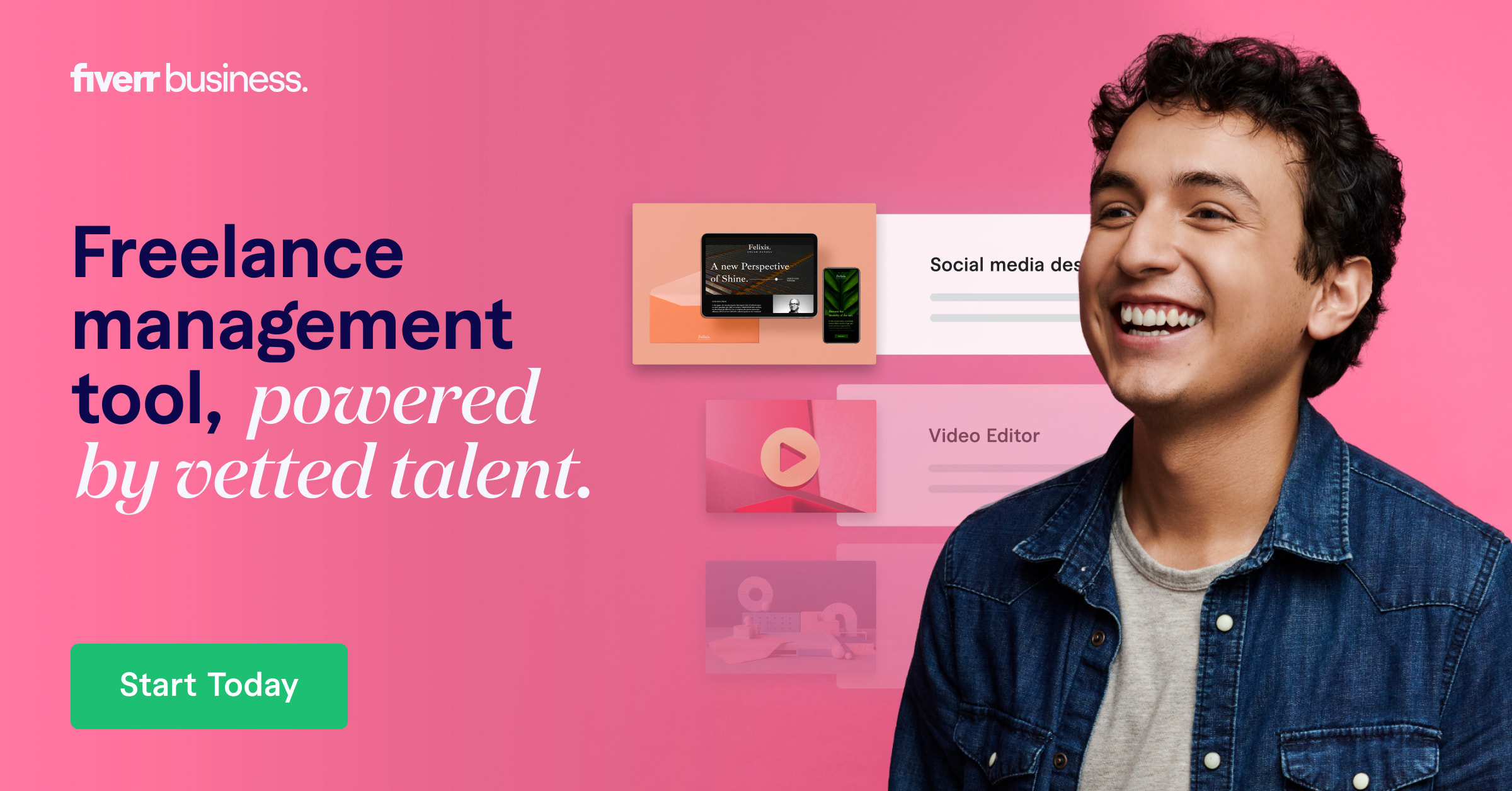 How to Become Top Rated Seller on Fiverr?
Create A Seller Account
To become a seller on Fiverr, you will need to create a seller account. You can do this by going to the Fiverr website and clicking on the "Sign Up" button. Fill in your details to create a new account.
Set Up Your Profile Information
Once you're signed up and ready to begin, the next step is to fill out your profile. When creating your profile, make sure it is unique and stands out from other profiles on the site. In addition to uploading an eye-catching photo, add a description about yourself why should potential clients hire you? Why are you better than other sellers? Be honest but also confident in what makes you special.


How to Create a Gig on Fiverr?
Create A Gig to Sell on Fiverr
You can create a gig by visiting the "create" page on fiverr.com and clicking on "gigs" in the top navigation bar. From there, you'll be presented with a range of options related to your unique skillset:
Determine How Many Gigs You'd Like to Sell
You should start with a small number of gigs, and then add more as you become more experienced. You can also sell on other platforms, like Fiverr Pro and Freelancer. The key here is to be clear about what your skills are and how much time you have available for selling them online.
If you're new to the gig-selling game, consider starting with just one or two gigs at first. This way, you'll have time to learn from past experiences so that when it comes time for running your business full time things go smoothly from the start.
Set Your Price, Time to Deliver, And Upload Your Gig Photos and Videos
The next step is to set your price and time to deliver. The price should be competitive, but not too low, as well as realistic for the work you're offering. You can set your time to deliver at whatever number of hours you feel comfortable with completing the gig within usually between 24-48 hours.
Also at this stage, upload high quality images and videos that accurately depict what users will receive once they purchase your gig. If you know how to add descriptions or create links in Fiverr's system, it's a great idea to do so now as well.


How to Make Money on Fiverr Without Skills?
Publish Your Gig
Once you've created a gig, the final step is to publish your gig. After you have completed all of the steps above, your gig will be live and visible to buyers. Once your gig is live, buyers will be able to contact you and purchase your services.
Start Promoting Your Gig
As a Fiverr seller, you can promote your gig in several ways. Here are some of them:
Connect with your audience on social media.
Use Fiverr's own tools. Fiverr has many free tools that make it easy for sellers to reach out their customers more effectively than ever before.
Tips To Becoming a Better Seller on Fiverr
In order to be successful on Fiverr, you need to do your research. Many of the sellers on the platform have been selling for a long time and have become experts in their field. If you are new to Fiverr and don't know what kind of services you can provide, then it is a good idea to start by buying gigs from other people and seeing what works for you.
The following are some tips to help you become successful on Fiverr:
How to Write a Fiverr Description?
Be A Buyer First
Fiverr is a great place to start selling because it's an easy way to learn what it's like to be a seller. It gives you the chance to get your feet wet, so you can see how other sellers work and what kind of products they offer. Plus, Fiverr allows you to buy gigs before committing yourself to the process of becoming a seller.
This means that no matter what happens with your first gig purchase on Fiverr, there won't be any hard feelings if it doesn't go well or if you change your mind later down the road. In fact, this is exactly how many successful sellers got their start as buyers.
Do Your Research
As a first-time seller, it's important to do your research. You have to know what people are looking for, what they are willing to pay, and how much they are willing to pay for certain services.
For example: let's say you want to sell something on Fiverr. You go on the site and try selling some of your writing services but nobody bites because there are thousands of other writers selling similar things on Fiverr.
The Value Proposition
It's important to create a value proposition that clearly communicates what you're offering, how it will benefit the customer, and why they should choose you. This section is where you should explain:
What you offer
How it works/best practices for using your service if applicable
Why someone would want to use your service
What solutions does the customer get out of using this service
How to Sign Up for Fiverr in 21 Steps
Think Outside the Box
If you want your gig to stand out and make money, it's important to think outside of the box. This doesn't mean that you should do something crazy like ride a horse up the side of a mountain and deliver your work in person unless you have a client who specifically wants this. Instead, think about how you can make your gig unique how can you provide something that no one else offers?
A good place to start is thinking about some of the skills that aren't covered by Fiverr's standard services. Maybe there are some niche talents or specialties that aren't readily available on Fiverr but which could be useful for certain clients.
Conclusion
Becoming a seller on Fiverr is a great way to make money online. There are millions of buyers on the site who are looking for services to purchase. By becoming a seller on Fiverr, you can offer your services to these buyers and make money. We hope this guide has helped you understand how to become a seller on Fiverr.
Also see: The Complete Guide To Fiverr: How You Can Use It to Make Money.