What is an iPhone boot loop? An iPhone boot loop is when the iPhone appears to be booting normally and you see an Apple logo, only the screen goes black, the phone restarts, and the Apple logo is visible again. This process will be repeated ad nauseum ad infinitum instead of the firmware booting into iOS and it is said that the iPhone is stuck in a boot loop. It does not happen very often, but when it does, it can drive one to wit's end because it seems we have a brick on our hands. Read this guide to find out why is iPhone stuck in boot loop and how you can fix iPhone boot loop issue.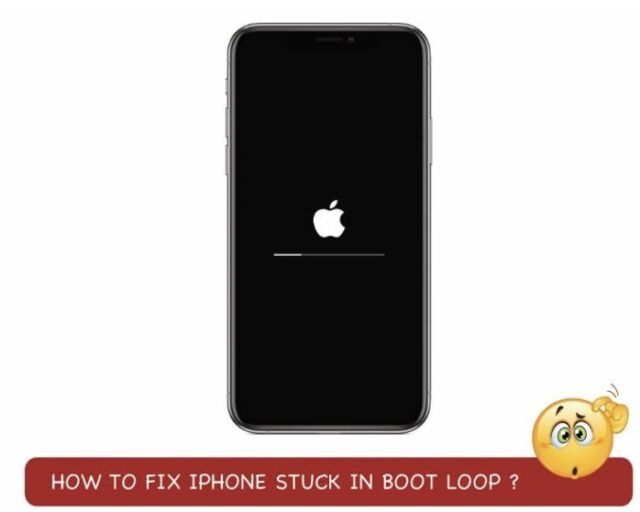 Part I: Why Is iPhone Stuck In Boot Loop?
Why might an iPhone get stuck in boot loop? There are a few reasons why this happens.
Jailbreaking
Jailbreaking used to be exceedingly popular in the initial years of the iPhone when it missed several features the other mobile operating systems in the market offered, and users had to resort to 'unlocking' the software and enable/ hack features that were not officially offered. Lately, jailbreaking is not as popular. If you decided to jailbreak your device and something has gone wrong in the process, your iPhone could be stuck in a boot loop.
Disconnection
An iPhone needs to be securely connected to the computer for the duration of a software update until after the update is complete. A loose connection, or if the cable was detached from either the computer or the iPhone while iOS was being updated, could be why the iPhone is stuck in a boot loop.
Corrupt Software Update
Now, I learnt this the hard way, and have been careful ever since. I was downloading an iOS IPSW firmware file and for some reason the internet connection was disrupted, and my download paused. After the connection was restored, I simply resumed the download. The file was downloaded, and iTunes/ Finder even verified the file with Apple and proceeded to update the firmware, only to throw an error midway, leaving my phone unusable. Lesson? Whenever possible, download the firmware file in one go and don't pause/ resume it if you want to avoid heartache from that corner.
Part II: How To Get Your iPhone Out of Boot Loop
How to get your iPhone out of boot loop? Well, as the phone keeps restarting, there are only a handful of things you can try before you figure you must make that Apple Store appointment. 
II.I: Force Restart
Let's try a force restart and see if that gets the iPhone out of its funk. This is the fastest and the easiest way to fix the issue and we pray this does it for you!
Step 1: Press and release the volume up key.
Step 2: Press and release the volume down key.
Step 3: Press the side button and hold it till the Apple logo appears.
If the iPhone came out of the boot loop, you should shortly see the iPhone booting into iOS as per usual.
II.II: Wait for The Battery to Die
Can't hurt to try, right? If the iPhone is constantly rebooting (boot loop), it can only do that a finite number of times, i.e., until the battery dies out. So, if you are free and have time on your hands, disconnect the iPhone from the charger, sit back, and let the iPhone battery run out. Then, put the phone to charge and see if it reboots normally. If it does not, you will need a more thorough method.
II.III: Use iTunes/ Finder To Fix iPhone Boot Loop (Will Lose Data)
You can use iTunes on Windows/ older macOS systems or macOS Finder on newer Macs to fix iPhone boot loop issue by restoring device firmware. Note that all data on device will be deleted during this process. We recommend using a genuine Apple data cable in good condition (no frayed ends) that can provide a secure connection between the iPhone and your PC/ Mac.
Step 1: Connect your iPhone to the computer with the cable and launch iTunes/ macOS Finder as the case may be.
Step 2: Enter Recovery Mode on your iPhone with the steps for force restarting the iPhone. The only difference is that you are doing it with the iPhone connected to the computer, and that signals the iPhone to enter Recovery Mode instead.
Recap: Press the volume Up button, then the volume Down button, and finally press the Side button and hold until the Recovery Mode screen appears.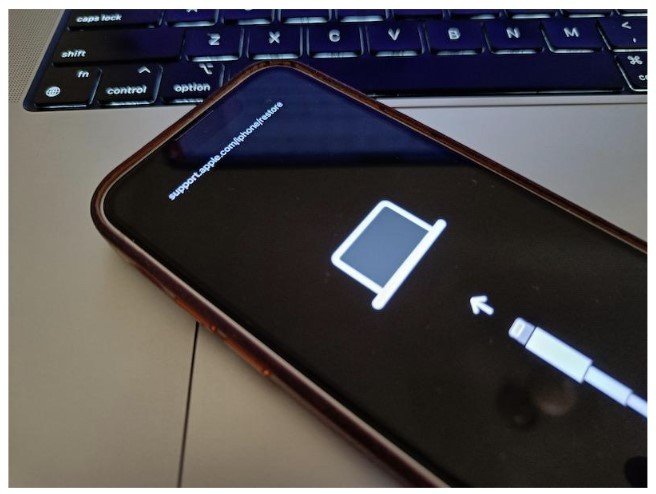 You will see this on iTunes/ Finder: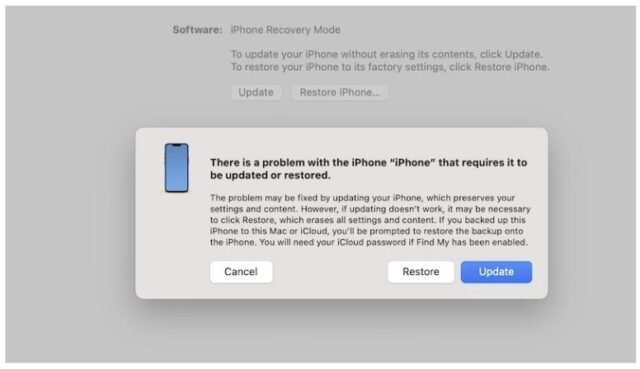 Step 3: Click Restore and follow the instructions.
What if you want to try and avoid data loss while attempting to fix the iPhone boot loop issue? A third-party app called Wondershare Dr.Fone makes it a breeze.
What is Dr.Fone? Dr.Fone is suite of tools that solve problems that might arise with your phones, tablets, and even computers. This is the Swiss-army knife of utility software designed to fix issues quickly and provides several other utilitarian benefits.
You can use Dr.Fone to:
– repair system issues.
– take and restore phone backups.
– virtualize your GPS location (for playing games like Pokémon GO).
– erase data and device securely before trading off.
– transfer WhatsApp chats from one device to another, be it Android-Android/ iOS-iOS/ mixed.
– do so much more!
Step 1: For now, launch Dr.Fone and select the System Repair.
Step 2: Click iPhone.
Step 3: Click iOS Repair.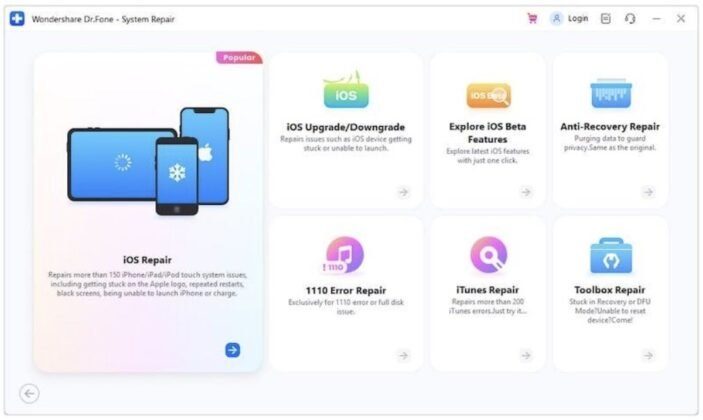 Step 4: Click Standard Repair.
Step 5: Enter Recovery mode.
Step 6: Select the same version of iOS to download as installed on the iPhone currently. Dr.Fone will show you the version installed.
Step 7: Click Repair Now.
Click Done when the repair is finished.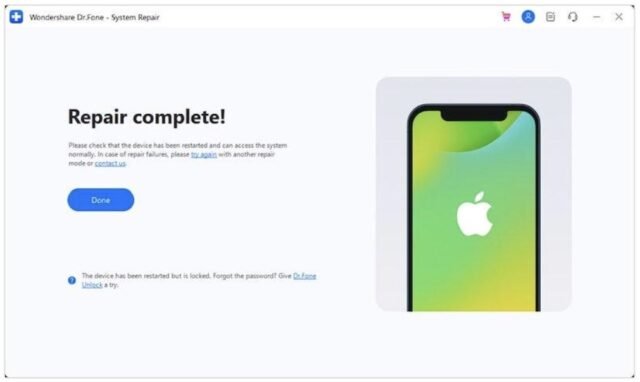 With any luck, your iPhone will reboot normally into iOS.
II.V: Take The iPhone To An Apple Store
If your iPhone is still not out of boot loop with these methods, take the iPhone to an Apple Store and they will provide you with a solution. Be aware that they will erase the phone and all data will be lost. It was not possible for you to take a backup anyway with the iPhone in boot loop, so there is that. Which is why, we advise taking frequent and periodic backups so that you can get back on track as soon as you can under any circumstance. Might we attach a shameless plug and ask you to try out Wondershare Dr.Fone? You can take and restore backups, even selectively! This is one of those solutions that will make your digital life that much easier.
Closing Words
An iPhone in boot loop means that after the bootloader starts, instead of booting into iOS, the phone restarts; this being perennial. This is called 'iPhone stuck in boot loop' and it is a particularly frustrating situation. However, before you head out to the Apple Store for support, you can try the methods listed in this guide to fix iPhone boot loop issue by yourself.