Eminem: A Quick-Read Bio Revealed
Here's the bio, life, career, awards, facts, trivia, and favorites of Eminem. We would like to take you through the chapters in the life and career of one of the world's talented musicians. This is Australian Unwrapped's compilation of research about Eminem. Enjoy the journey!
Full Name: Marshall Bruce Mathers III
Born: October 17, 1972
Other names: Slim Shady – Double M – M&M
Origin: Detroit, Michigan, U.S.
Genres: Hip hop
Zodiac: Libra
This post contains some affiliate links. If you click through and make a purchase, I'll earn a commission at no additional cost to you.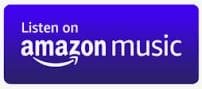 Early Start
Marshall Bruce Mathers III was the only child whose mother nearly died during her 73-hour labor with him.
Daddy Warbucks was the name of the band of Eminem's parents who played in Ramada Inns along the Dakotas–Montana border before their separation.
On the song "Brain Damage," Eminem relates the story of his injuries caused by a bully named D'Angelo Bailey as a child.
When he was a kid, he dreamed of being a comic book artist. He discovered hip hop when his half-brother Ronnie Polkingharn gave him the Breakin' soundtrack with "Reckless" on it, a rap song featuring Ice-T.
Eminem never studied literature (he preferred comic books) and disliked math and social studies, despite being interested in English.
In order to help his mother pay the bills, Eminem worked at Little Caesar's Pizza in Warren, Michigan.
Eminem began rapping at the age of 14 with his high-school friend Mike Ruby under the names "Manix" and "M&M", the latter eventually becoming "Eminem".

Career Journey
1986: He was known as MC Double M and formed the group New Jacks, as well as making a demonstration tape with DJ Butter Fingers
1989: After joining Bassmint Productions, they became Soul Intent with rapper Proof.
Eminem released The Slim Shady LP in February 1999
1992: Eminem also made his first music video appearance in a song titled, "Do-Da-Dippity", by Champtown.
1996: Eminem signed with F.B.T. Productions and debuted the album Infinite.
1997: "Slim Shady" was released as his first EP by Web Entertainment.
1999: Eminem released The Slim Shady LP.
2000: The Marshall Mathers LP was released where it broke records in the US for $1.76 million copies sold in its first week.
2001: The Eminem Show was launched as it topped charts with the album's single, "Without Me", featuring Limp Bizkit, Dick and Lynne Cheney, Moby and others.
2003: The soundtrack for Tupac Resurrection included three tracks produced by Eminem
2004: Encore came out and turned our mediocre compared to the success of his other previous albums. Michael Jackson was slurred in "Just Lose It", which added to the attention obtained.
2005: Curtain Call: The Hits, A greatest hits album, was released which marked Eminem's Billboard Hot 200 fourth consecutive number-one album on the and was double platinum certified by the RIAA.
2006: Eminem released Eminem Presents: The Re-Up, a compilation album that featured Proof and other Shady Records artists.
2009: 'Relapse' was released in May while its first single and music video, "We Made You" was released in April.
2010: 'Recovery' was released which topped the Billboard 200 chart, making it the sixth consecutive US number-one album for him.
2011: EP, Hell: The Sequel, was released. Royce da 5'9″'s "Writer's Block" featured Eminem too.
2012: " Survival", a song produced by DJ Khalil and featuring Liz Rodrigues, was featured in the multi-player trailer for Call of Duty: Ghosts.
2014: Shady XV, released housing Shady Records artists such as D12, Slaughterhouse, Bad Meets Evil and Yelawolf.
2016: Eminem released "Campaign Speech", a rap song based on a political campaign.
2017: He appeared on a track from Big Sean's album I Decided entitled "No Favors".
2018: Eminem released Kamikaze, his 10th studio album and first surprise album, becoming his second full-length studio album in 8 months to top the Billboard 200, making it his ninth consecutive album to do so.
2020: A surprise album entitled Music to Be Murdered By was launched by Eminem.
2022: Eminem appeared alongside Dr. Dre, Snoop Dogg, Kendrick Lamar, Mary J. Blige, and 50 Cent plus surprise appearances from Anderson. Paak and 50 Cent at the Super Bowl LVI halftime show.

Awards & Recognition
He won 15 Grammy Awards
eight American Music Awards
17 Billboard Music Awards
an Academy Award
an MTV Europe Music Global Icon Award
He was inducted into the Rock and Roll Hall of Fame (2022)

Fun Facts & Trivia
Eminem is not fond of reading. He only reads comic books.
He was once a short-order cook at Gilbert's Lodge family restaurant.
His stage moniker came from combining the initials of his first and last name and not named after the candy.

Artist's Favorites
| | |
| --- | --- |
| Color:  | Light Blue |
| Fast Food:  | Taco Bell and Wendy's |
| Book:  | Comic Books |
| Rappers:  | Tupac Shakur, Jay-Z, Dr. Dre |
| Movie:  | Scarface (1983) |
| Sports:  | Football, Basketball |
| Basketball Team:  | Detroit Pistons |
| Football Team:  | Pittsburgh Steelers |

Australian Unwrapped's Chosen Song from Eminem:
Lose Your Self – From "8 Mile"
Length: 5:22
Release: 2020
Opening Lyrics:
Look
If you had
One shot
Or one opportunity
To seize everything you ever wanted
In one moment
Would you capture it
Or just let it slip?
Yo
His palms are sweaty, knees weak, arms are heavy
There's vomit on his sweater already, mom's spaghetti
He's nervous, but on the surface he looks calm and ready
To drop bombs, but he keeps on forgettin'
What he wrote down, the whole crowd goes so loud
He opens his mouth, but the words won't come out
He's chokin', how, everybody's jokin' now
The clocks run out, times up, over, blaow
Snap back to reality, ope there goes gravity
Ope, there goes Rabbit, he choked
He's so mad, but he won't give up that easy? No
He won't have it, he knows his whole back's to these ropes
It don't matter, he's dope, he knows that, but he's broke
He's so stagnant, he knows, when he goes back to this mobile home, that's when it's
Back to the lab again, yo, this whole rhapsody
Better go capture this moment and hope it don't pass him


More Songs to Listen to:
Closing page…
I hope you enjoyed knowing bits of the life of the music artist, Eminem!
We have lots to offer about him.
Click the link above for Eminem: Top 5 Songs to listen and relax or get on to the next artist whose life we are featuring next, Olivia Rodrigo.
Share which segment you liked the most in the Comments section below so others can check it out!
Return to: Justin Timberlake: Bio, Life, Career, Awards, Facts, Trivia, Favorites
Next Bio: Olivia Rodrigo: Bio, Life, Career, Awards, Facts, Trivia, Favorites
Support Eminem: