Olivia Rodrigo: A Quick-Read Bio Revealed
Here's the bio, life, career, awards, facts, trivia, and favorites of Olivia Rodrigo. We would like to take you through the chapters in the life and career of one of the world's talented musicians. This is Australian Unwrapped's compilation of research about Olivia Rodrigo. Enjoy the journey!
Full Name: Olivia Isabel Rodrigo
Born: February 20, 2003
Origin: Murrieta, California, U.S.
Genres: Pop – Pop rock – Indie pop – Alternative pop
Zodiac: Pisces
This post contains some affiliate links. If you click through and make a purchase, I'll earn a commission at no additional cost to you.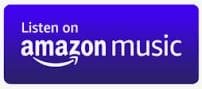 Early Start
Olivia Isabel Rodrigo's father works as a family therapist and her mother works as a school teacher.
Rodrigo learned to play the piano shortly after starting vocal lessons in kindergarten.
As a child, she took acting and singing classes, and in elementary school, she started acting in theater productions.
Rodrigo began playing guitar when he was 12 years old.
Green Day, Pearl Jam, No Doubt, and Pearl Jam were some of the alternative rock bands she grew up listening to with her parents.

Career Journey
2015: She debuted in a direct-to-video film as Grace Thomas in An American Girl: Grace Stirs Up Success.
2017: Rodrigo received recognition for her role in Disney Channel's Bizaardvark, as guitarist Paige Olvera, which she played for three seasons.
2019: Her role as Nini Salazar-Roberts on High School Musical: The Musical: The Series premiered on Disney+.
2021: She released her widely acclaimed debut single, "Drivers License", which she co-wrote with producer Dan Nigro.
2021: Upon the release of her follow-up single, "Deja Vu", Rodrigo became the first artist ever to debut both of her first two releases in a top 10 position on Billboard Hot 100.
2022: The trailer of her Disney+ documentary film Olivia Rodrigo: Driving Home 2 U came out to the public.

Awards & Recognition
She won three Grammy Awards out of seven nominations
an American Music Award
seven Billboard Music Awards
four MTV Video Music Awards

Fun Facts & Trivia
Olivia is Filipino-American and she loves lumpia (spring rolls).
The great-grandfather of her paternal line moved from the Philippines to the United States as a teenager, and their family practices Filipino cuisine and traditions.
Olivia Rodrigo has got inked with her showbiz friends actress Iris Apatow and TikTokers Charli D'Amelio and Avani Greg

Artist's Favorites
| | |
| --- | --- |
| Actress:  | Emma Watson |
| Actor:  | Robert Pattinson |
| Animal:  | Shark |
| Candy:  | Sour Patch |
| Song: |  Somebody Told Me by The Killers |

Australian Unwrapped's Chosen Song from Olivia Rodrigo:
good 4 u
Length: 2:58
Release: 2021
Opening Lyrics:
Well, good for you, I guess you moved on really easily
You found a new girl, and it only took a couple weeks
Remember when you said that you wanted to give me the world? (World?)
And good for you, I guess that you've been working on yourself
I guess that therapist I found for you, she really helped
Now you can be a better man for your brand-new girl (girl)
Well, good for you, you look happy and healthy
Not me, if you ever cared to ask
Good for you, you're doing great out there without me, baby
God, I wish that I could do that
I've lost my mind, I've spent the night crying on the floor of my bathroom
But you're so unaffected, I really don't get it
But I guess good for you


More Songs to Listen to:
Closing page…
I hope you enjoyed knowing bits of the life of the music artist, Olivia Rodrigo!
We have lots to offer about him.
Click the link above for Olivia Rodrigo: Top 5 Songs to listen and relax or get on to the next artist whose life we are featuring next, Glass Animals.
Share which segment you liked the most in the Comments section below so others can check it out!
Return to: Eminem: Bio, Life, Career, Awards, Facts, Trivia, Favorites
Next Bio: Glass Animals: Bio, Life, Career, Awards, Facts, Trivia, Favorites
Support Olivia Rodrigo: