Justin Timberlake: A Quick-Read Bio Revealed
Here's the bio, life, career, awards, facts, trivia, and favorites of Justin Timberlake. We would like to take you through the chapters in the life and career of one of the world's talented musicians. This is Australian Unwrapped's compilation of research about Justin Timberlake. Enjoy the journey!
Full Name: Justin Randall Timberlake
Born: January 31, 1981
Origin: Memphis, Tennessee, U.S.
Genres: R&B – Pop – Neo soul – Dance-pop – Funk
Zodiac: Aquarius
This post contains some affiliate links. If you click through and make a purchase, I'll earn a commission at no additional cost to you.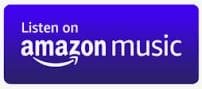 Early Start
He grew up listening to country music artists like Johnny Cash and Willie Nelson through his grandfather.
When Timberlake was a child, he sang gospel and country music.
Justin made his television debut at age 11 via Star Search, performing country songs.
A rhythm and blues musician from the 1960s and 1970s, such as Al Green, Stevie Wonder, and Marvin Gaye, influenced him, as did studio albums by the Eagles and Bob Seger that he listened to with his father.

Career Journey
1995: Timberlake and Chasez were the two lead singers of NSYNC, who began their career in 1996 in Europe
2000: Timberlake starred as Jason Sharpe in The Wonderful World of Disney's Model Behavior, a film about the relationship between a model and a waitress, mistaking the waitress for another model
2002: Timberlake debuted his solo single "Like I Love You" at the 2002 MTV Video Music Awards, where it topped the Billboard Hot 100 and the UK Singles Chart.
2004: Timberlake performed with Janet Jackson before a television audience of more than 140 million viewers, during the Super Bowl XXXVIII halftime show.
2006: Timberlake released his second studio album, FutureSex/LoveSounds.
2007: Timberlake embarked on the FutureSex/LoveShow tour with the singles off the album within the top 20 on the Hot 100, while the sixth single "Summer Love" made it to the top 10.
2008: Featured on T.I.'s sixth studio album, Paper Trail, Timberlake's collaboration with T.I., "Dead and Gone", was released that year.
2009: Timberlake featured on Ciara's second single "Love Sex Magic" which gained worldwide acclaim as it peaked to the top ten in numerous countries and peaking at number-one in several countries.
2010: Timberlake increased his acting work as he portrayed Sean Parker, the founder of Napster, in the acclaimed film The Social Network (2010).
2011: The music video for the song "Motherlover" from The Lonely Island's second album Turtleneck & Chain was featured by Justin and the FreeSol music video "Hoodies On, Hats Low" cameo was produced by him.
2013: He released the album's lead single "Suit & Tie" featuring Jay-Z as a mark for going back to the music industry. Timberlake's fourth studio album The 20/20 Experience – 2 of 2 was released (September).
2014: "Not a Bad Thing" was released as the third single from The 20/20 Experience – 2 of 2 where The song made it to the top 10 on the Hot 100 and ranked the Mainstream Top 40 chart.
2016: Timberlake starred in DreamWorks Animation's musical comedy Trolls opposite Anna Kendrick.
2017 – Timberlake performed "Can't Stop the Feeling!" at the 89th Academy Awards, where he earned a nomination for the same song.
2018: His fifth studio album Man of the Woods was released.
2020: Timberlake and SZA release 'The Other Side', part of the Trolls World Tour soundtrack.
2021: Timberlake performed at Joe Biden's inauguration.

Awards & Recognition
He received ten Grammy Awards
four Primetime Emmy Awards
three Brit Awards
nine Billboard Music Awards
the Contemporary Icon Award by the Songwriters Hall of Fame
Michael Jackson Video Vanguard Award

Fun Facts & Trivia
Justin left some French toast in a restaurant and the leftover was sold by the waiter for $1025 on E-Bay.
Justin Timberlake took part in the variety show 'The All-New Mickey Mouse Club' when he was just 12 years old.
Justin Timberlake had a twin sister, Laura Katherine, who died minutes after birth.

Artist's Favorites
| | |
| --- | --- |
| Film:  | Ferris Bueller's Day Off, The Usual Suspects, Scream |
| Author:  | John Grisham |
| Ice Cream:  | Baskin-Robbins Daquiri Ice |
| Food:  | Pasta, Cereal |
| Color:  | Baby Blue |
| TV Program:  | SportsCenter |
| Sports:  | Basketball, Golf |
| Pet:  | Dog |

Australian Unwrapped's Chosen Song from Justin Timberlake:
Can't Stop The Feeling
Length: 3:56
Release: 2016
Opening Lyrics:
I got this feeling inside my bones
It goes electric, wavey when I turn it on
And if you want it, inside your soul
Just open up your heart, let music take control
I got that sunshine in my pocket
Got that good soul in my feet
I feel that hot blood in my body when it drops, ooh
I can't take my eyes up off it, moving so phenomenally
The room on lock the way we rock it, so don't stop
Under the lights when everything goes
Nowhere to hide when I'm getting you close
When we move, well, you already know
So just imagine, just imagine, just imagine


More Songs to Listen to:
Justin Timberlake: Top 5 Songs
Closing page…
I hope you enjoyed knowing bits of the life of the music artist, Justin Timberlake!
We have lots to offer about him.
Click the link above for Justin Timberlake: Top 5 Songs to listen and relax or get on to the next artist whose life we are featuring next, Eminem.
Share which segment you liked the most in the Comments section below so others can check it out!
Return to: Bad Bunny: Bio, Life, Career, Awards, Facts, Trivia, Favorites
Next Bio: Eminem: Bio, Life, Career, Awards, Facts, Trivia, Favorites
Support Justin Timberlake: