Drake: A Quick-Read Bio Revealed
Here's the bio, life, career, awards, facts, trivia, and favorites of Drake. We would like to take you through the chapters in the life and career of one of the world's talented musicians. This is Australian Unwrapped's compilation of research about Drake. Enjoy the journey!
Full Name: Aubrey Drake Graham
Born: October 24, 1986
Origin: Toronto, Ontario, Canada
Other names: Champagne Papi – Drizzy – 6 God
Zodiac: Scorpio
This post contains some affiliate links. If you click through and make a purchase, I'll earn a commission at no additional cost to you.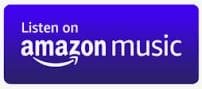 Early Start
Drake was born to his father, Dennis Graham who worked as a drummer, performing alongside country musician Jerry Lee Lewis and his mother, Sandra "Sandi" Graham who worked as an English teacher and florist.
A dual citizen of the United States and Canada, Drake was born in the United States to an American father and an English mother.
Drake's parents divorced when he was five years old.
He and his mother remained in Toronto after the divorce, while his father returned to Memphis where he served a number of years in prison for drug-related offenses.

Career Journey
2006: Drake released his debut mixtape, Room for Improvement.
2007: He released the song "Replacement Girl" featuring Trey Songz from his second mixtape Comeback Season.
2009: Drake's third mixtape So Far Gone, with the tracks "Best I Ever Had" and "Successful" gaining Gold certification from the Recording Industry Association of America (RIAA) was launched to the public.
2010: Drake released the debut single "Over", which soared to the Billboard Hot 100 top 14 spot and topped the Rap Songs chart.
2011: "Marvin's Room" and "Dreams Money Can Buy" were released on Drake's October's Very Own Blog.
2012: "Enough Said", performed by American recording artist Aaliyah, featured Drake.
2019: Drake released a new song entitled "War".
2020: Featuring Chris Brown, Future, Young Thug, Fivio Foreign, Playboi Carti, and Sosa Geek, Dark Lane Demo Tapes was released.

Awards & Recognition
He got these awards and recognition:

won four Grammy Awards from 47 nominations
won a record 29 Billboard Music Awards
got the most wins at the Billboard Music Awards in one night, winning 13 awards from 22 nominations
named Artist of the Decade at the 2021 Billboard Music Awards
named the IFPI Global Recording Artist of 2016 and 2018

Fun Facts & Trivia
Jimmy Brooks on Degrassi: The Next Generation was the character he played for 8 years which was his stepping stone in his career before music.
His song Unthinkable was inspired by his crush on Nicki Minaj.
The songstress Aaliyah had the biggest influence on Drake where he got a huge tattoo of her face on his back with tattoos of his mother, grandmother and uncle.

Artist's Favorites
| | |
| --- | --- |
| Food:  | Scallops |
| Actor:  | Denzel Washington |
| Book:  |  Autobiography of Quincy Jones |
| Music: |  N.E.R.D. |
| Color:  | Brown |

Australian Unwrapped's Chosen Song from Drake:
God's Plan
Length: 3:18
Release: 2018
Opening Lyrics:
Yeah, they wishin' and wishin' and wishin' and wishin'
They wishin' on me, yuh
I been movin' calm, don't start no trouble with me
Tryna keep it peaceful is a struggle for me
Don't pull up at 6 AM to cuddle with me
You know how I like it when you lovin' on me
I don't wanna die for them to miss me
Yes, I see the things that they wishin' on me
Hope I got some brothers that outlive me
They gon' tell the story, shit was different with me
God's plan, God's plan
I hold back, sometimes I won't, yuh
I feel good, sometimes I don't, ayy, don't
I finessed down Weston Road, ayy, 'nessed
Might go down a G-O-D, yeah, wait
I go hard on Southside G, yuh, Way
I make sure that north side eat
And still


More Songs to Listen to:
Closing page…
I hope you enjoyed knowing bits of the life of the music artist, Drake!
We have lots to offer about him.
Click the link above for Drake: Top 5 Songs to listen and relax or get on to the next artist whose life we are featuring next, The Chainsmokers.
Share which segment you liked the most in the Comments section below so others can check it out!
Return to: Lewis Capaldi: Bio, Life, Career, Awards, Facts, Trivia, Favorites
Next Bio: The Chainsmokers: Bio, Life, Career, Awards, Facts, Trivia, Favorites
Support Drake: