Ava Max: A Quick-Read Bio Revealed
Here's the bio, life, career, awards, facts, trivia, and favorites of Ava Max. We would like to take you through the chapters in the life and career of one of the world's talented musicians. This is Australian Unwrapped's compilation of research about Ava Max. Enjoy the journey!
Full Name: Amanda Koci
Born: February 16, 1994
Origin: Milwaukee, Wisconsin, U.S.
Genres: Pop – Dance-pop
Zodiac: Aquarius
This post contains some affiliate links. If you click through and make a purchase, I'll earn a commission at no additional cost to you.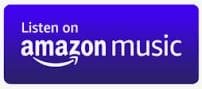 Early Start
After the fall of communism in Albania, Amanda Ava Koci's parents fled to Paris and lived in a Red Cross church, then they met a woman who gave them passports to the US where Max was born.
Her parents each worked three jobs without speaking English during Max's childhood, causing them to struggle for an income.
In addition to her mother's classical training in opera, her father was also an accomplished pianist.

Career Journey
2013: Max launched "Take Away the Pain".
2018: The song "My Way" came out and made it to the 38th spot on the Romanian Airplay 100 chart.
2019: Featuring South Korean boy band NCT 127, she released the follow-up single "So Am I", which ranked in the top 10 in Poland, Norway, and Finland.
2020: "Kings & Queens" was released as the fifth single from her then-unreleased debut studio album Heaven & Hell, where the song topped the Billboard Adult Top 40.
2021: She was featured on the R3hab and Jonas Blue song "Sad Boy" with Kylie Cantrall, adding to Tiësto's song "The Motto".
2022: Her second studio album Diamonds & Dancefloors came out with the lead single "Maybe You're the Problem".

Awards & Recognition
won Attitude Awards
BreakTudo Awards (2 nominations)
Global Awards nomination
GAFFA Awards (Sweden) (3 nominations)
LOS40 Music Awards (2 awards out of 4 nomination)
MTV Europe Music Awards (1 award and 1 nomination)
People's Choice Awards (2 nominations)
and many others.

Fun Facts & Trivia
Ava's chocolate chip cookies that were going to get burnt was the reason for Ava's signature hairstyle of one long side and one that is shoulder-length. She's cutting her hair and it's not yet done but she felt more like it.
Her stage name was a combination of a masculine name Max and a feminine side Ava – 50/50 like her hair.
I Wanna Dance With Somebody by Whitney Houston is her favorite song in the karaoke.

Artist's Favorites
| | |
| --- | --- |
| Food:  | Anything with Feta |
| Color:  | Blue |
| Singers:  | Katy Perry and Malone |
| Go-To Karaoke Song:  | I Wanna Dance With Somebody by Whitney Houston |

Australian Unwrapped's Chosen Song from Ava Max:
Kings & Queens
Length: 2:42
Release: 2020
Opening Lyrics:
If all of the kings had their queens on the throne
We would pop champagne and raise a toast
To all of the queens who are fighting alone
Baby, you're not dancin' on your own
Can't live without me, you wanna, but you can't, no, no, no
Think it's funny, but honey, can't run this show on your own
I can feel my body shake, there's only so much I can take
I'll show you how a real queen behaves, oh
No damsel in distress, don't need to save me
Once I start breathin' fire, you can't tame me
And you might think I'm weak without a sword
But if I had one, it'd be bigger than yours


More Songs to Listen to:
Closing page…
I hope you enjoyed knowing bits of the life of the music artist, Ava Max!
We have lots to offer about him.
Click the link above for Ava Max: Top 5 Songs to listen and relax or get on to the next artist whose life we are featuring next, Bebe Rexha.
Share which segment you liked the most in the Comments section below so others can check it out!
Return to: Jason Derulo: Bio, Life, Career, Awards, Facts, Trivia, Favorites
Next Bio: Bebe Rexha: Bio, Life, Career, Awards, Facts, Trivia, Favorites
Support Ava Max: