Bebe Rexha: A Quick-Read Bio Revealed
Here's the bio, life, career, awards, facts, trivia, and favorites of Bebe Rexha. We would like to take you through the chapters in the life and career of one of the world's talented musicians. This is Australian Unwrapped's compilation of research about Bebe Rexha. Enjoy the journey!
Full Name: Bleta Rexha
Born: August 30, 1989
Origin: Brooklyn, New York City, U.S.
Genres: Pop
Zodiac: Virgo
This post contains some affiliate links. If you click through and make a purchase, I'll earn a commission at no additional cost to you.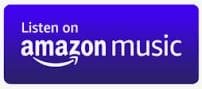 Early Start
Rexha played trumpet and taught herself to play guitar and piano.
Rexha took part in a variety of musicals when she attended Tottenville High School on Staten Island.
She also joined the choir and discovered that her voice was a coloratura soprano.
Her musical influences include Coldplay, the Cranberries, Lauryn Hill, Alanis Morissette, and Kanye West.
When Rexha was a teenager, she submitted a song for the Grammy Day event held by the National Academy of Recording Arts & Sciences.

Career Journey
2010: Rexha met Fall Out Boy's bassist Pete Wentz and began recording with him at a recording studio in New York City. Black Cards was Wentz's new experimental project where she became a member and a lead vocalist.
2013: She inked Warner Bros. Records as a solo artist and wrote songs like Selena Gomez's "Like a Champion" and Nikki Williams's "Glowing". Eminem's and Rihanna's "The Monster", which was released as the fourth single from Eminem's album The Marshall Mathers LP 2, was her most prominent songwriting effort of 2013.
2014: Rexha launched her debut single, "I Can't Stop Drinking About You" where it ranked number 22 on the US Top Heatseekers chart.
2015: She co-wrote and was featured on G-Eazy's "Me, Myself & I" where the single soared to number seven on the Billboard Hot 100.
2016: "No Broken Hearts" featuring Nicki Minaj came out. In April 2016, the music video was released, directed by Dave Meyer along with "I Got You"; as the latter reached number 43 on the US Billboard Hot 100 and US Pop Songs chart top 17.
2017: Featuring, Rexha and Digital Farm Animals, One Direction member Louis Tomlinson released the single "Back to You" where it ranked number 40 on the Billboard Hot 100.
2017: "Meant to Be" with Florida Georgia Line was launched as the second single from All Your Fault: Pt. 2.
2018: "I'm a Mess" was released as the first single from the album.
2018: "Say My Name" came out later that year which featured David Guetta and J Balvin.
2019: Her single "Last Hurrah" was publicized.
2021: Her new single "Sacrifice" came out.

Awards & Recognition
Academy of Country Music Awards (3 nominations)
American Music Awards (2 nominations)
ASCAP London Music Awards (1 award and 1 nomination)
Billboard Music Awards (1 award out of 4 nominations)
won 2 BMI London Awards
won 6 BMI Pop Awards
and many others

Fun Facts & Trivia
Bebe in her stage name came from a nickname given to her by people because her real first name is Bleta which means "bee".
Black Cards was the name of the band she was in together with famous rockstar Pete Wentz before pursuing a solo career.
She wrote the song Monster performed by Rihanna and Eminem and "Team" by Iggy Azalea.

Artist's Favorites
| | |
| --- | --- |
| Food:  | Pizza, chocolates, and FroYo. |
| Color:  | Red and Yellow |
| Drink:  | Tequila |
| Hobbies: | Playing Guitar, Dancing, and Writing |

Australian Unwrapped's Chosen Song from Bebe Rexha:
Meant to Be (feat. Florida Georgia Line)
Length: 2:44
Release: 2017
Opening Lyrics:
Baby, lay on back and relax
Kick your pretty feet up on my dash
No need to go nowhere fast
Let's enjoy right here where we at
Who knows where this road is supposed to lead
We got nothing but time
As long as you're right here next to me
Everything's gonna be alright
If it's meant to be, it'll be, it'll be
Baby, just let it be
If it's meant to be, it'll be, it'll be
Baby, just let it be
So, won't you ride with me, ride with me?
See where this thing goes
If it's meant to be, it'll be, it'll be
Baby, if it's meant to be


More Songs to Listen to:
Closing page…
I hope you enjoyed knowing bits of the life of the music artist, Bebe Rexha!
We have lots to offer about him.
Click the link above for Bebe Rexha: Top 5 Songs to listen and relax or get on to the next artist whose life we are featuring next, Portugal. The Man.
Share which segment you liked the most in the Comments section below so others can check it out!
Return to: Ava Max: Bio, Life, Career, Awards, Facts, Trivia, Favorites
Next Bio: Portugal. The Man: Bio, Life, Career, Awards, Facts, Trivia, Favorites
Support Bebe Rexha: