Top 5 Tracks of Adele
We know how excited you are to be swept away by music through Adele's Top 5 Tracks. Australian Unwrapped would like to give you first a glimpse of the life of the artist. Enjoy reading and listening!
All about Adele 
Who is Adele: Adele Laurie Blue Adkins, in real life, is an English singer and songwriter who is recognized by the world as one of the best-selling music artists. "19" was the title of her debut album which was released in 2008 that sprung the hit singles "Chasing Pavements" and "Make You Feel My Love" in the Top 5 spots of UK charts. UK certified the album platinum eight times and US did it thrice.
Full Name: Adele Laurie Blue Adkins
Born: May 5, 1988
Origin: London, England
Genres: Pop – Soul
Zodiac: Taurus
This post contains some affiliate links. If you click through and make a purchase, I'll earn a commission at no additional cost to you.

Adele is best to write songs when she's drunk.
Adele is a tea person and her favorite combo is tea with two sugars.
Louis Armstrong is the name of her pet dog (dachshund ).


We freaking love music here at Unwrapped, and we adore Adele. In our humble opinion, here are the BEST FIVE SONGS by the legendary Adele (most liked, listened and downloaded songs) across the web!!!
Scroll for more!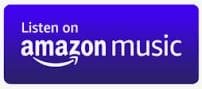 Five All-Time Best Songs of Adele
Someone Like You
Rolling in the Deep
When We Were Young
Easy On Me
Make You Feel My Love


Someone Like You
Length: 4:45
Release: 2011
Opening Lyrics:
I heard that you're settled down
That you found a girl and you're married now
I heard that your dreams came true
Guess she gave you things, I didn't give to you
Old friend, why are you so shy?
Ain't like you to hold back or hide from the light
I hate to turn up out of the blue, uninvited
But I couldn't stay away, I couldn't fight it
I had hoped you'd see my face
And that you'd be reminded that for me, it isn't over
Rolling in the Deep
Length: 3:48
Release: 2011
Opening Lyrics:
There's a fire starting in my heart
Reaching a fever pitch, it's bringing me out the dark
Finally I can see you crystal clear
Go 'head and sell me out and I'll lay your ship bare
See how I'll leave with every piece of you
Don't underestimate the things that I will do
There's a fire starting in my heart
Reaching a fever pitch and it's bringing me out the dark
The scars of your love remind me of us
They keep me thinking that we almost had it all
The scars of your love they leave me breathless
I can't help feeling
When We Were Young
Length: 4:50
Release: 2015
Opening Lyrics:
Everybody loves the things you do
From the way you talk
To the way you move
Everybody here is watching you
'Cause you feel like home
You're like a dream come true
But if by chance you're here alone
Can I have a moment?
Before I go?
'Cause I've been by myself all night long
Hoping you're someone I used to know
Easy On Me
Length: 3:44
Release: 2021
Opening Lyrics:
There ain't no gold in this river
That I've been washin' my hands in forever
I know there is hope in these waters
But I can't bring myself to swim
When I am drowning in this silence
Baby, let me in
Go easy on me, baby
I was still a child
Didn't get the chance to
Feel the world around me
I had no time to choose
What I chose to do
So go easy on me
Make You Feel My Love
Length: 3:32
Release: 2008
Opening Lyrics:
When the rain is blowing in your face
And the whole world is on your case
I could offer you a warm embrace
To make you feel my love
When the evening shadows and the stars appear
And there is no one there to dry your tears
I could hold you for a million years
To make you feel my love
I know you haven't made your mind up yet
But I will never do you wrong
I've known it from the moment that we met
No doubt in my mind where you belong
Adele : A Song List Worth Listening
I hope you enjoyed listening to Adele !
I undoubtedly knew that you'll love all five.
Share which song you liked the most in the Comments section below for others to try listening too.
More Music: Nirvana: Top 5 Songs
Support Adele: